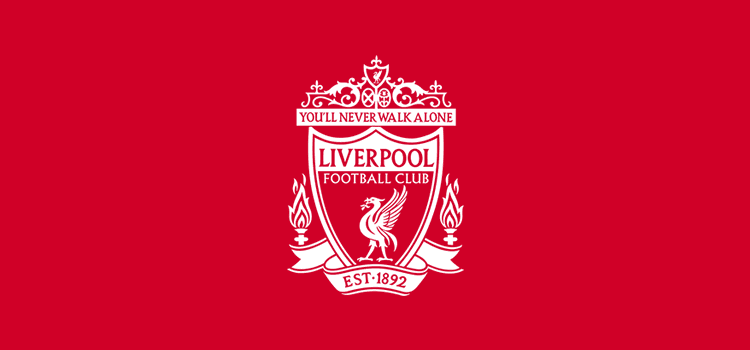 One of the hallmarks of Liverpool's barnstorming 2013/14 season was the narrow 4-4-2 diamond adopted by Brendan Rodgers. Since Klopp has taken charge, this has given way to at least a notional 4-3-3; in recent weeks Mohamed Salah has become something of a de facto striker, but the line-up is nonetheless still two players who are traditionally wingers operating alongside a forward. Klopp's tenure has by no means been unsuccessful – the fact that the team are in the Champions League knockout rounds for the first time since 2009 is testament to this – but goals have sometimes been a little harder to come by than they were in the peak season under Rodgers. This is of course partly attributable to the then-available talents of Luis Suarez and Daniel Sturridge, but the formation plays its part too. Liverpool's current front line is at the very least comparable with the duo of Suarez and Sturridge, which is in itself a high compliment indeed, but they can nonetheless sometimes struggle against the low block. It could be worth experimenting with the narrow diamond once more against teams that like to try and frustrate Liverpool in this way.
What are the advantages of such a formation? Essentially, it forces the team using it to play narrow – none of the attacking options are wide players, so forward play is channelled through the middle of the pitch. This means that the only way into the box is through intricate passing combinations. All too often, Liverpool have been lured out wide by the available space and then launched in aimless crosses: this does not play to the strengths of their forwards, who are not target men, and generally does not produce results. It would be preferable if they remained patient, moving the ball around in the centre until gaps are prised open. It is then a case of picking that gap and finding a runner, who is duly free of the low block. It requires a fairly high level of technical expertise, and an even higher level of discipline, but once it is drilled into the players it produces results far more reliably than slinging in crosses. It would be doing the current crop of central players a disservice to presume they are not capable of excelling in such a system. It may well get the best out of the technically-gifted Gini Wijnaldum. Henderson, too, is a good passer of the ball – one of the biggest complaints against him is that he likes to shift it sideways, so removing this option may actually help him. Can's strengths lie in positive driving runs, which can also serve to open up a bit of space to pick the right pass: in short, the central options seem well-suited to the narrow diamond.
In terms of Liverpool's current attacking personnel, however, the suggestion of this formation seems strange. The only regular first-team player who is generally classified as a striker is Roberto Firmino. The formation requires two forwards, and leaves no room for wide attackers – thus one of Mane or Salah has to play up front, with the other possibly missing out altogether. As mentioned, however, Salah is effectively playing as a striker anyway. There is no doubt that the Egyptian would continue to thrive in the proposed setup, as it would not substantially alter his role. The issue with leaving out Mane is less easily resolved. There are effectively two solutions: accept that he has to be sacrificed in order to reap the benefits of the narrow diamond against lesser teams, or else play him up front with Salah and drop Firmino into the number 10 role. Neither are necessarily ideal. Mane hasn't had the best of seasons by his standards, but still brings enough to the team to warrant reluctance to drop him. Firmino, by contrast, has been a revelation up front, to the point where shifting him deeper seems counter-productive. However, part of his brilliance has been his ability to create for others – there is no reason to think that he could not continue to excel when playing behind two strikers, even though his output might take something of a hit. It may be worth at least trying it, so as to try and find the key to consistently unlocking low blocks.
This solution is particularly appealing when Liverpool's full-backs are considered. Moreno and Robertson are the options at left-back, with Gomez and Alexander-Arnold the available options on the other side: of these, three would properly be classified as attacking full-backs. Only Gomez, who is a natural centre-back, is more conservative. Games where this formation would be most useful are against teams that set up with little attacking intent; there is therefore no issue in picking two of the offensive-minded full-backs. Width is duly provided, even though the formation does not involve any wide attackers. The whole point of the tactical setup is that the team are not constantly looking to the wing, but these full-backs at least provide an out-ball as a worst-case scenario in order to prevent turnovers of possession. Some form of in-game tactical flexibility is also maintained. If it comes to it, Liverpool's full-backs all have a decent delivery on them, and are capable of picking out someone like Solanke if Klopp truly feels that the block cannot be broken down in any other way. Again, this must be considered a last resort, as the entire point of utilising the diamond is to find more reliable and repeatable ways through a deep line. Nonetheless, the fact that this tactical alternative remains removes a fairly significant criticism that might be levelled at the formation.
Thus, it seems like it might at least be worth experimenting with a return to the diamond that characterised Rodgers' tenure when it comes to games against opponents determined to sit deep. It is not so radical a change from the current setup that it will unduly affect the team's prospects in the short-term, but it helps to ensure that the players do not constantly funnel the ball out wide when faced with pressure in the middle. It could serve to bring the best out of the current crop of central midfielders, and the multi-talented forwards should be able to adapt to it. All of this is supported by the attacking full-backs, who ensure that at least some wide threat is maintained.
Follow me on Twitter @JamesMartin013