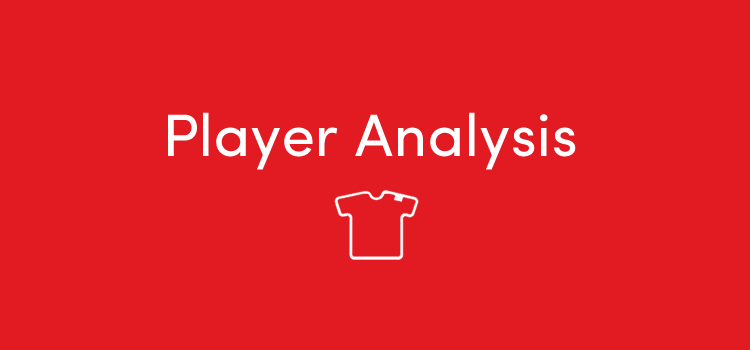 James Milner, generally known for being one of the most boring footballers around (so much so he spawned his own Twitter account) is one of the key reasons Jurgen Klopp is succeeding this season. A lot of the credit has gone to the front three of Mohamed Salah, Roberto Firmino and Sadio Mane but Milner has been a huge influence. It is clear that he is a massive figure in the dressing room. He is one of the few experienced players Klopp has at his disposal. Experience is key if you want to be successful but Milner is so much more than that.
Attacking Influence
Many would view James Milner as a weakness for Liverpool but he is one of the few consistencies in the squad. He has been available for the team throughout the season and has contributed time and time again. Milner, often known as a known as a workhorse player has created a lot of chances for Liverpool this season. In all competitions, he has laid on 10 assists for his team in just 19 starts in the Premier League and Champions League.
In addition to this, he has created a mammoth 2.6 chances per game in the Champions League (1.7 in the Premier League). Compare this to other Liverpool midfielders who play a similar role and you can really understand the value of Milner. Emre Can (0.52), Georginio Wijnaldum (0.68) and Jordan Henderson (1.05) are all miles behind Milner in terms of attacking output. The only player who can compare with Milner's influence going forward is Alex Oxlade-Chamberlain who has managed 1.2 chances per 90. It's a well-known fact that Liverpool lack quality in midfield compared to the rest of the top 6 but Milner has had an outstanding output. He may be creating chances but it is his overall influence on the play that is impressive. His positioning and intelligence on the pitch are of great value for Jurgen Klopp.
Take Alex Oxlade-Chamberlain's goal against Manchester City, there's a scrap in the final third of the pitch and the play is about to be broken up. Milner chimes in with a beautifully timed tackle that falls to Chamberlain who then smashes home the second goal. Throughout that game, the former England international was a menace to the City team as they struggled to get away from him. He would win the ball and then set off the counter-attack. Milner knows what he is good at, he fights for the ball and releases it to somebody who can really create.
Defensive Example
It isn't just going forward where Milner has excelled this season. In his games in the Premier League, he has been averaging 2 tackles a game which is a very high number for somebody in midfield. When you compare this with Wijnaldum (0.8), Chamberlain (0.9) who both occupy the more advanced midfield positions like Milner it is again an outstanding contribution. This level of work rate is invaluable for Jurgen Klopp's system. The German demands that his teams get stuck in and leave the opposition with no time in possession. Milner is the epitome of this philosophy. He will press the opposition from start to finish and actually have an influence on the game too. His interceptions also keep up with the rest of his fellow midfielders at 0.6 compared to Chamberlain 0.7 and Wijnaldum 0.8.  He also betters the two in terms of clearances at 0.8.
His example is the one that should be followed, without question too. Technically he may not be the best but at 32 years old he has to be admired. To still be at the top level and causing problems for a team of Manchester City's quality is brilliant. Milner had 66 touches of the ball against City, only Andy Robertson (69) and Trent Alexander-Arnold (77) had more than Milner for the Liverpool side. His heat map also covers the entirety of the Anfield pitch. He spent most of his time towards the left side of the pitch where he linked up beautifully with Andy Robertson and Sadio Mane in an area where City had many problems.
Liverpool will have Naby Keita coming in next season and he will have a big job because of the fee but also to have a big influence on the pitch too. Everyone has seen the numbers that Keita can produce at times but even with him, I think Milner could be key. Milner is the closest player we will have to come on and replace the defensive influence of Keita. Chamberlain and Wijnaldum are much more forward-thinking than him and won't be able to make up the difference if we want to hold a lead. But if we lose an attacking player then Milner can still come in and create chances for the team. Liverpool will want players to be fresh throughout the campaign and James Milner can be the man to help everybody else through.