It has been a disappointing season for all concerned at Liverpool Football Club.
With Jurgen Klopp's team sitting in sixth place and battling to even qualify for next season's Champions League, the boss has indicated that big changes are coming for his side.
But who stays, who goes and what signings will Liverpool make?
These are the main questions I will be answering, with particular focus on the current first team and the out of contract stars.
Before I cast a keen eye on the players Liverpool could be looking to sign this summer.
A new injection of energy is certainly what the fans are looking to see.
Who stays?
In goal and defence
This might certainly be an obvious question but nonetheless needs addressing with clarity.
The core stars are clearly Alisson in goal, often the saving grace of this Liverpool team with his fine saves.
Trent Alexander-Arnold the homegrown hero is a mainstay at right-back with his marauding runs and sublime crosses.
On the left side, Andy Robertson has also made the position his own and is one of the more experienced players in this Reds outfit.
Konstantinos Tsimikas has been outstanding when called upon to replace Robertson and should certainly stay.
At centre back, Virgil van Dijk is a mainstay and arguably the gem this team is built around.
The team's defence is crucial in making them difficult to beat, making the Dutchman a key ingredient in this equation.
Alongside him, Ibrahima Konaté is still a relatively new player, and is also one of the best defenders in world football.
He is part of the successful France team that Didier Deschamps has built in recent years.
He stays, as does Joel Matip, who overall, is a steady safe pair of hands in defence that Klopp can trust.
Centre midfield
Moving further up the pitch into midfield, this is where things become more tricky.
Thiago Alcântara is the best passer in the team, but will the Spaniard stay?
He might be 31 but he still has at least two good years left in him.
Klopp is a huge fan of his, and he is a popular member of the group, and quickly bought into the ideology and history of the team.
So, Thiago staying is crucial as his experience and winning mentality are not easy to replace.
Captain Jordan Henderson isn't getting any younger at 32, but is also vital in the way he drives the team on with his leadership skills.
He will also stay unless something dramatic happens.
Fabinho has been off colour this season, and lots of fans called for him to be sold following some horror performances.
But he was outstanding against Manchester United in the 7-0 win, with Klopp full of praise for his number six.
And it would be a pity for him to bow out of his Anfield career not playing to the best of his ability.
He stays, just.
England under-21-star Curtis Jones, scored at the weekend in an impressive 4-0 demolition of the France under 21's at Leicester's King Power Stadium.
It was a sublime flick and well worth a watch.
He has found his playing time restricted under the German this season, but you would still expect him to stay due to his sheer potential.
Klopp is said to be a fan but the youngster needs more gametime.
Wingers
Harvey Elliot has certainly shone this season.
He has scored some sensational goals and will be a big player for the club in the future.
He stays, as does his Fulham alumni Fabio Carvalho, who after a bright start to his Anfield career, was sheltered more from the starting line up by Klopp.
The reason for this is unclear, but he is also seen as a vital component in the next generation of this team's building process.
Strikers
Up front, the talisman is Mohamed Salah. Like van Dijk, he is untouchable.
Now Liverpool's all time Premier League top scorer, the Egyptian King continues to create new history of his own and for his team.
Alongside him, Darwin Núñez and Cody Gakpo are also the future blueprint in building the Lego blocks of a successful trophy winning side.
Both 23, they will only get better, given time.
Luis Díaz is also young and full of potential, making him an exciting talent for the future.
Diogo Jota has also become a reliable experienced member of the group, and an important source for goals.
He needs to step up and steer clear of injuries, but he is definitely important in Klopp's plans.
Who goes?
In goal
Okay, this is where it gets spicy.
There are rumours afoot that Irishman, Caoimhin Kelleher, will be departing this summer.
But given his heroic cup displays and ability to be a reliable stand in deputy for Alisson, another quality number two keeper will be difficult to find.
The club's experiences with Loris Karius and Adrián shows that having a quality goalkeeper is imperative, otherwise, vital points or big matches will be lost.
So, Kelleher should stay hypothetically, but this is not guaranteed.
Defence
Joe Gomez has been a shadow of his old self, and has been a liability at times this season, particularly against Real Madrid in the Champions League.
Klopp has been loyal to the player, but how many more below par performances will he put in before the German loses his patience?
Gomez will need to improve, otherwise another centre-back will become a priority signing this summer.
Another centre-half in the form of Nat Phillips, has found playing time difficult with van Dijk, Konaté, Matip and Gomez ahead of him.
It might be time he looks for pastures new, although he has been a top servant for the club when called upon.
Midfield
This is where it gets very interesting.
James Milner at 37 is out of contract again this summer.
But is reported, that the old warhorse will be offered a new deal.
Although, it has to be said: how much longer can he carry on for?
The club must also look to the future in midfield at some point.
He has been a loyal servant and a very important deputy to Henderson and van Dijk in the leadership of Klopp's Liverpool machine.
Whatever happens, the club will want to retain his services as a coach.
He could possibly become a future Reds manager, but a fairy-tale return to his boyhood Leeds United could also be on the cards.
Naby Keïta is also out of contract.
The Guinean has been injury prone throughout his time at Anfield.
It was reported that Klopp wanted to offer him a new deal, but his injury record would suggest this is not a good idea.
Technically, he is a very good player, but easing the wage bill and signing someone less injury prone, seems the smart choice.
The other out of contract star is Alex Oxlade-Chamberlain, who has also been injured for long periods.
If there was a temptation to offer him a new contract, it perhaps came from the romantic idea that he is also, technically, a very good player.
But his injury record speaks for itself, meaning, it makes no sense for him to stay on at Anfield.
Brighton are interested in signing him, in a similar move to that which took Adam Lallana to the Amex, another who was very injury prone as well.
The moral of the story being that Liverpool will certainly need to recruit midfielders who aren't injury prone and physically fit.
Strikers
This one will hurt.
Roberto Firmino or Bobby Firmino as he is so fondly known, recently announced that he is leaving Liverpool at the end of the season.
Cue the sad emoji ☹
He has been one of the best strikers to play for the club ever, and will be sorely sorely missed, just like Sadio Mane.
Gakpo might well have been the foreshadowing replacement, but can you really replace a player of Bobby's quality?
The team has struggled without Mane this season, and will certainly do so without Firmino, begging the question, that surely more should have been done to keep Mane, Firmino and Salah together for as long as possible.
Overall
It's clear that a recycling and refresh of this Liverpool team is needed.
Milner looks like he will stay on another year, but Naby, Ox and Bobby will leave on free transfers at the end of the season.
The key question is, how long will it take for the team to adapt and start winning on a weekly, avoiding losses to teams they should be beating on paper, and maintaining consistency.
Another important element, is adding the right players to the group.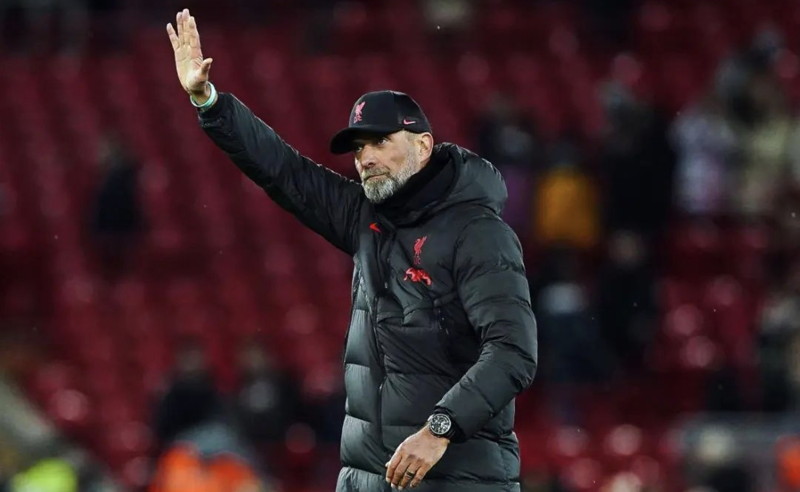 Signing a Jude Bellingham will be fundamental in whether this team can be highly successful in the future.
As well as how long will Mousier Klopp stick around for?
It's difficult to say, but one thing is certain, and that it is this going to be an exciting rebuild and one Liverpool fans should be relishing to see, over the next few months and years.