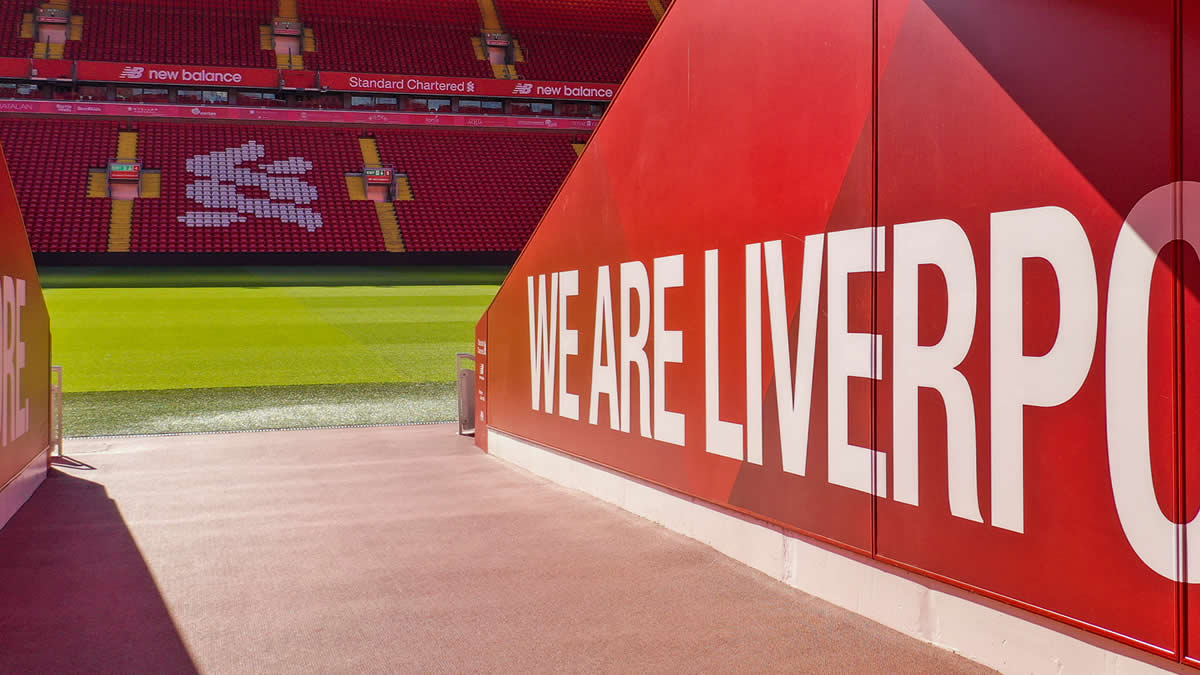 From a tense Sunday evening right through to the early hours of last Wednesday morning, the world of football experienced a whirlwind 72 hours, like it had never seen before.
12 clubs, including the English contingent of Liverpool, Arsenal, Manchester United, Chelsea, Manchester City and Tottenham announced that they would be forming a breakaway league.
Alongside Spanish giants Real Madrid, Barcelona, Atletico Madrid and Italian outfits, Inter Milan, AC Milan and Juventus the creation of the European Super League threatened domestic football as we know it.
Gone would be the magical days of smaller clubs challenging the bigger clubs and upsetting the odds. Sporting mythology and upsets thrown out of the window. A league of the rich, where the same powerful teams would constantly compete, were attempting to bulldoze its way into changing the football landscape.
Luckily, the reaction across all fan bases was ultimately more powerful in killing off these evil ideas of greed and inequality, but it was not without emotion and some form of verbal protest.
The proposals
The 12 founding members alongside three other permanent members would make up the 15 teams that would be a permanent fixture in the ESL. This means there would be no footballing concept of relegation and promotion, vital to the entire sporting dynamic of disappointment and achievement.
The other five teams would then be invited or a special formula would be used. Although Florentino Perez, other owners and the members of the top six actually missed this key detail out. Almost as if it was an after thought to fill in at a later date.
This lack of appreciation for the other five teams making up this crazy tournament shows how disrespectful these so called European Super League giants have been to the rest of the football community. Almost an us above you arrogance, that I personally loathe.
As for the format, the 20 teams would be split into two and the top four of each would then progress to a quarter finals knockout stage. Sound familiar? It certainly sounds a lot like the Champions League but with a more greed driven vibe.
The proposals would certainly end any participation in the Champions League and thus throw Europe's premier elite competition into disarray.
A backlash
The announcement was met by a fierce public backlash on social media platforms Twitter, Facebook, Instagram and online. News media outlets also didn't like the idea seeing it as elitist.
For three whole days, fanbases were united in a way never seen before. The sheer idea would kill the football pyramid in this country as we know it. Essentially destroying every fan's dream of seeing their team one day challenge to get into the best league in the world, and to win trophies.
Teams such as Leicester City (currently third), West Ham United (currently fifth), Everton (eighth) and also Aston Villa, Leeds United and Wolves would be completely obstructed and have nothing to play for. All of which have challenged the so called elite and have provided a refreshing change.
The underdogs in sport winning, most famously Wigan winning the 2013 FA Cup for example, moments like this would be near impossible.
We also saw politicians such as Prime Minister Boris Johnson, Labour leader Keir Starmer, Oliver Dowden Secretary of State for Sport, Media and Culture, as well as the Liberal Democrats all coming together to support the fans and the football community. And since when did they ever agree on anything!
Meanwhile, Prince William, an Aston Villa fan, French President Emmanuel Macron, Sky News pundits Gary Neville and Jamie Carragher, and former Manchester United and England star David Beckham also condemned the idea.
Liverpool manager Jurgen Klopp and vice-captain James Milner came out before and after the draw against Leeds United to condemn the ESL. This led to a cataclysm of Liverpool players coming out on social media supporting the fans and the public.
Although it appears that the club has asked players to since delete these posts.
Owners driven by greed
Fans, at the end of the day, are normal working people. In the pandemic people have become unemployed, have struggled to put food on the table for their families and yet English football's big six thought it was okay to take advantage of the very people that keep them in business and keep their revenues turning.
The pandemic actually made these owners more selfish and greedier, not more thoughtful, or giving, or down to earth, which many of us have become as a result of this life changing event.
It's clear that with profits of $400 million being promised to the founding 12 teams and the heavy backing of American investment banking company JP Morgan Chase, this was their sole motivation.
They would then use streaming sites such as Disney Plus, Facebook and Amazon Prime to increase their revenue and become unstoppable, entrenching their dominance within the game as we know it.
Backing down
The sheer pressure from fan bases, politicians, pundits, former players and the media was enough to make the idea collapse.
Protests outside Stamford Bridge ahead of Chelsea's dull 0-0 home draw with Brighton eventually saw them as the first Premiership team to withdraw from the plans, alongside Manchester City.
A few hours later the other four, Arsenal, Liverpool, Manchester United and Spurs, all held their heads in shame as they too accepted defeat.
Liverpool owner John W Henry issued a grovelling public apology.
In an embarrassing climbdown, these teams realised the amount of reputational damage it was causing them. Trust itself, may in fact, for some supporters, be impossible to get back.
Eventually, Spanish giants Atlético Madrid and Italian pair AC Milan and Inter Milan also pulled out.
With nine teams ending their ESL involvement, the power of the fans can never again be underestimated.
Owners under pressure
Fans are still angry about this and rightfully so. At the weekend, over 1,000 Arsenal fans descended on the Emirates in an attempt to make their displeasure known towards their American owners.
Man United fans gathered outside Old Trafford to do the same against the Glazers.
Meanwhile, #FSG out has been trending widely amongst the Liverpool fanbase who feel that owner John W Henry has simply been after money and profits this entire time, instead of caring about the football club.
There is also a belief amongst the fanbase that he and FSG have failed to invest in the team in the past two and half seasons.
#Levyout has also trended amongst the Spurs fan community who feel that the businessman has also put himself first and unfairly sacked cult hero Mauricio Pochettino, who got them to the 2019 Champions League final, challenged for trophies and consistently got them in the top four. The Argentine was also popular amongst players and fans.
His replacement José Mourinho was sacked last week. This is something I myself predicted the very day they appointed him. It was never going to work out with his anti-football, or Hoofball style. Abandoning the beautiful attacking football Pochettino had implemented.
Mourinho also criticises his players and butt's heads with everyone, alienating them. It was no surprise his tenure only lasted 17 months. A 2-0 win against Manchester City last autumn, and September's 6-1 win against Man United, the sole highlights of his turbulent reign.
To a lesser extent there has been criticism of Chelsea owner Roman Abramovich and his Manchester City counterpart Sheikh Mansour, but both earnt a small amount of credit for reacting quicker than the others in withdrawing from the shamed project.
That said, many football fans are critical of how Chelsea and Man City have bought success over the years. It is widely felt within the game, that curbs should be placed on them to greater restrict their financial power, and make it fairer for the rest.
Mimicking the Bundesliga
I think firstly German Bundesliga clubs Bayern Munich and Borussia Dortmund deserve a huge amount of respect for refusing to join the ESL and staying loyal to their fans.
They tapped into the mood of the public, something England's big six initially failed to do. And three days in this fast-moving technological world is a long time.
The hope now is that the British government, Johnson and Dowden can implement the 50+1 rule to give fans more of a say within their football club. The model has worked wonderfully well in German football and would prevent this anger and distress from ever happening again.
The need for retribution
If Covid and Brexit anxiety were a thing, then European Super League anxiety would definitely be one too.
The other 14 Premiership clubs feel betrayed by the Shameful Six 's sheer greed and arrogance. They want to see them replace their chief executives with a new face, to make it easier to mend fences. It is also hoped that the FA and the Premier League will implement new rules and legislation, with the government, to prevent this from happening again in the future.
UEFA have said that the 12 will be punished, although this is yet to happen.
The Italian Football Federation have said that if the three schemers carry on, they will face expulsion from Serie A.
However, racism in football remains rife. If an uproar of this scale can be created simply to defend football's values from greed, then why hasn't more reaction been given to prevent racism. Which is a very fair point.
Elite teams bullying the others
It seems that this Super League saga has awoken a consciousness in football not seen since the 70s. Fans would now like to see teams such as PSG and Man City face restrictions to stop them from outspending other teams, in buying players and for wages.
We've been used to seeing Bayern gobbling up Robert Lewandowski, Mario Götze and Leon Goretzka from their rivals. They have nabbed Dayot Upamecano from Leipzig now and are threatening to do the same by taking their young manager Julian Nagelsmann. This shouldn't be football where one team dominates the league and just as the others are beginning to get stronger, they are instantly made weaker by one holding the monopoly.
PSG and Juventus have done this also. Most famously with Kylian Mbappe fresh from winning the title with AS Monaco, the Frenchman joined the PSG in the summer of 2017 initially on loan. Bear in mind, this was the same summer they signed Neymar for 200 million. So considering Mbappe was worth 170 million at the time, it was suspicious how they exploited a loophole to get around financial fair play rules. At the same time, it is bad for Ligue 1 if they are directly weakening their rivals in this way.
That said this season, Lille (top), Monaco (third) and Lyon (fourth) are all surprisingly challenging Pochettino's side at the top of the table, with only six points separating first and fourth.
It becomes tiresome that one team dominates and the others are bullied into selling their best players to them. If we saw more legislation to stop teams taking players from their rivals, the game would be better for it.
Manchester City taking Raheem Sterling from Liverpool, Kyle Walker from Spurs and John Stones from Everton is an example of creating a shortcut, instead of producing their own homegrown English players, which Arsenal do so well at, for example.
They have given chances to the likes of Bukayo Saka and Eddie Nketiah, and previously Joe Willock and Ainsley Maitland-Niles. The FA and the Premier League should do more to make sure teams are fielding and producing more English players.
Another example is also Chelsea buying N'Golo Kante, Danny Drinkwater and Ben Chilwell from Leicester City. Whilst Riyad Mahrez was snapped up by Manchester City and Harry Maguire went to Man United.
Some fans have been left angry by such transfers and rightfully so. I do think Leicester have rebuilt admirably well, but the pain for the fans seeing their stars go against their will, is something that is unfair to see.
In Tottenham's case if they were to sell star man Harry Kane to one of their top six rivals, I think there would be anarchy. They should avoid strengthening their rivals at all costs.
If teams could only sign players from a different league, it could negate this problem, making the Premier League and Europe's top leagues both fairer and more competitive. This would need action from FIFA and UEFA.
Making football accessible to all
Meanwhile, the rise of the super-agent has also become a big problem where some rich agents are holding teams to ransom.
The cost of season tickets at teams such as Arsenal and Newcastle are astronomical. They say that football was founded by the poor and stolen by the rich. It is fast becoming unaffordable for many, especially in a pandemic.
If we do see fans return next season, it needs to be more affordable to the wider population. I'd love to go and see Liverpool play but it is just far too expensive.
The same could be said for BT Sport and Sky Sports subscriptions. If the government and football authorities want children and other audiences to maintain their interest in the sport, then this has to become more affordable.
But on a more positive note, football seized back it's heart and spirit from those who threatened to completely monetize it for good. Let's hope we never see anything like it again.