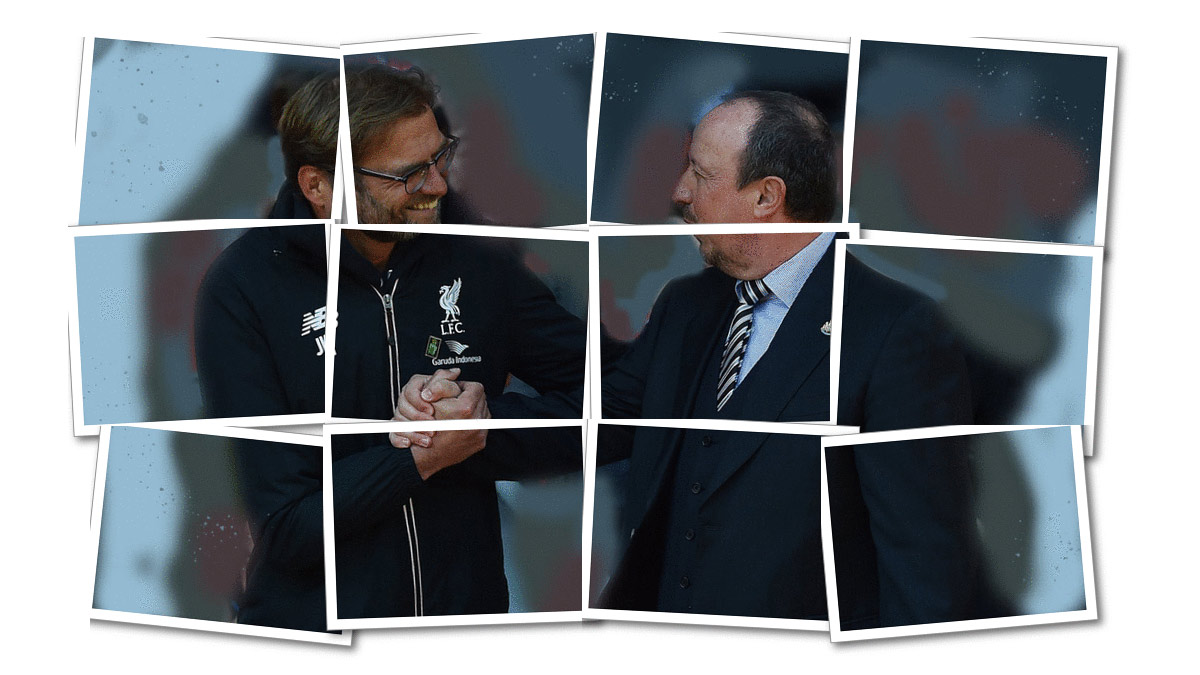 Another week, another match day and another painful home defeat for Liverpool.
The pressure continues to mount on boss Jurgen Klopp as a 1-0 win for relegation threatened Fulham condemned his side to a sixth consecutive home loss. The first time in the club's history.
In context
Burnley, Brighton, Manchester City, Everton, Chelsea and now Fulham, nearly a third of the Premier League have humiliated the champions on home soil.
Their wretched run of form spans eight games without a win at the historic ground including dull draws with West Brom and Manchester United.
This represents relegation form. Liverpool have collected the fewest points at home in 2021 out of any team in the top four divisions. Not the form of champions.
Since that Sadio Mane strike against the Baggies way back in December, a Mohamed Salah penalty against City is the only goal they have mustered at home. No goals from open play in seven league matches. A poor drought by any standards.
In all matches home and away, Liverpool cannot score in the first half. Which is a huge psychological blow to the players and the manager the longer the game goes on. Goals in the first 20-30 minutes would settle the team down and transform the confidence, but they have failed to do that.
This season has been one to forget for Liverpool fans who have still not forgotten the club's embarrassing 7-2 pummelling away to Aston Villa back in October. Interestingly enough this was before Virgil van Dijk and Joe Gomez got injured, so they were a part of that error strewn side.
Devoid of confidence, ideas and ingenuity, the champions' spectacular fall from grace can be ironically illustrated that it is exactly one year to the day that Liverpool beat Bournemouth 2-1 at front of an ecstatic Anfield crowd. A result that swept them 22 points clear and racing towards a first Premiership title in three decades.
12 months on; three lockdowns and a Coronavirus pandemic, has changed the landscape that we live in. For football, crowds are still absent. Whilst Liverpool languishing in eighth place, now look destined to miss out on the holy grail of the Champions League.
Stick or twist
To quote the famous Love Island phase, the Liverpool board are left with the gut-wrenching decision to either stick with their title winning manager or twist and save the club from missing out on Champions League qualification.
The financial caveat that comes from qualifying for Europe's elite competition is in the excess of £80 million. Missing out on this would be a severe blow to the club's finances.
However, firing the most successful manager in the club's recent history would also constitute a huge financial blow. The German still has three and a half years to run on his contract.
A fanbase divided
Many fans, although frustrated by the team selection, formation and tactics, are still supportive of Klopp and that he will get the team through this tough patch.
Against Chelsea, the substitution of top scorer Salah with half an hour to play, when needing a goal, infuriated not only the Egyptian but also supporters.
Whilst putting James Milner on, a 35-year-old when 1-0 down, also appeared to be a very bizarre decision.
While a growing number of supporters feel that the way his spell at Mainz and Borussia Dortmund ended, the same symmetry is now happening at Anfield.
That the team is now in a permanent downward spiral and nothing the German coach says will change the mood within the squad.
Klopp's legacy
Yet this is a man who won the club a record sixth European crown and brought home the Premiership title for the first time in 30 years.
His mythical status cemented by their triumph. A year ago, Klopp was compared as a modern-day Sir Alex Ferguson. Other Liverpool fans called for a lifetime contract. A job for life.
Now with the team in the doldrums and staring down the barrel, things could not be more different.
The title winning manager is fighting for his job.
Leicester sacked their title winning manager Claudio Ranieri back in 2017. It is not unforeseeable that Klopp may experience the same fate.
Meanwhile Chelsea has also sacked various managers for less, that also experienced winning trophies and other successes.
Although Klopp could argue his accomplishments were much bigger, Liverpool fans are becoming restless and the German does not seem to have the answers. This crisis is likely to last until the season is finished and there is proper time to analyse and reflect on a disastrous run of form since the turn of the year.
Should Liverpool have moved for Thomas Tuchel?
The contrast of fortunes on Thursday night couldn't be anymore stark.
You had one team in complete and utter freefall. The other unbeaten and building up steam with an impressive set of results that make Chelsea nailed on favourites to clinch a place in the top four, and a seat in Europe's elite competition.
Tuchel has clearly performed wonders over at Stamford Bridge.
Those in the corridors of power at Anfield must be scratching their heads thinking; why did we not move for him?
The impact he has made was immediate and no doubt successful. Say what you like about Chelsea's ruthless turnover of managers, but the decision to sack the inexperienced club legend Frank Lampard was a masterstroke.
Hiring Tuchel could well net Chelsea the million-pound jackpot of Champions League football next season.
The options
The obvious option is former manager and Kop favourite Rafa Benitez. He would certainly walk in and command the respect of the dressing room. A Champions League and FA Cup winner.
The Spaniard is currently unattached after ending his spell in China in charge of Dalian Pro, citing the Coronavirus pandemic as his reason to return to his family on Merseyside.
With a family in Liverpool and strong ties with the club, Benitez would be backed by the Anfield contingent.
Another contender that is out of work is Massimiliano Allegri. Having experienced success at Serie A giants Juventus, the Italian quit 18 months ago as he began his hiatus away from football.
He was reportedly close to taking the Arsenal and Chelsea posts in the past two years, but the move did not materialise. Becoming manager of Liverpool is no doubt a project that would interest Allegri, a manager with a good CV and someone who took Juventus close to Champions League success.
Julian Nagelsmann would be the standout contender. The 33-year-old has established himself as one of the best young coaches in Europe.
Nagelsmann's Leipzig lock horns with Liverpool again on Wednesday in Budapest in the knockout stages of the Champions League.
Will this be Klopp's farewell and a chance for the young pretender to make his case for one of the biggest jobs in world football? Or will Klopp triumph over his young rival and countryman.
And finally, former captain and club legend Steven Gerrard. The scouse hero has taken Rangers to the Scottish Premier League title. They are unbeaten and a whopping 20 points clear at the top of the table.
Many would argue it is still far too soon for Stevie G to be offered the top job. He must continue his education of the game and enhance his experience before embarking on the Anfield hotseat.
His friend Lampard ultimately paid the price for his inexperience. But Gerrard will be Liverpool manager one day, I think no one, including Klopp, can deny that.
Klopp's future
His contract runs till 2024 but rumour mill suggests that Klopp would rather jump off the sinking ship and leave, before he is pushed.
It is believed he is the favourite to take over as Germany's national coach from Joachim Löw after this summer's European Championships.
Whether he will be loyal to Liverpool, and the club loyal to him, remains to be seen.
Verdict
Klopp has achieved unparalleled success at Anfield, unlikely to be replicated by any successor.
In the short term, an Allegri or Benitez may well get better results and get fourth place.
However, the club's hierarchy appear to think more in the long term. The thinking that Klopp has brought success and will continue to do so.
But the fan base is now well and truly fractured after such a poor run of results. Some still see Klopp as the messiah and worship him, respecting him for what he has built at the football club.
The German is someone who buys into the mantra, ethos, philosophy and history of the club. A new man at the helm, although Gerrard and Benitez might, may find this a difficult act to follow.
Certainly, the players have a lot to answer for with such below par uninspiring performances but this woeful form must be addressed by all the powers that be at the club.
I think Klopp will be given time to turn things around. With injuries to key players, van Dijk and Gomez, I think he should be afforded more time. However, time is not a luxury the modern manager has.
There is no doubt the heat is on Klopp and the games between now and the end of the season may well decide his future. What's certain is that there will be a huge summer of upheaval at Liverpool Football Club one way or the other.