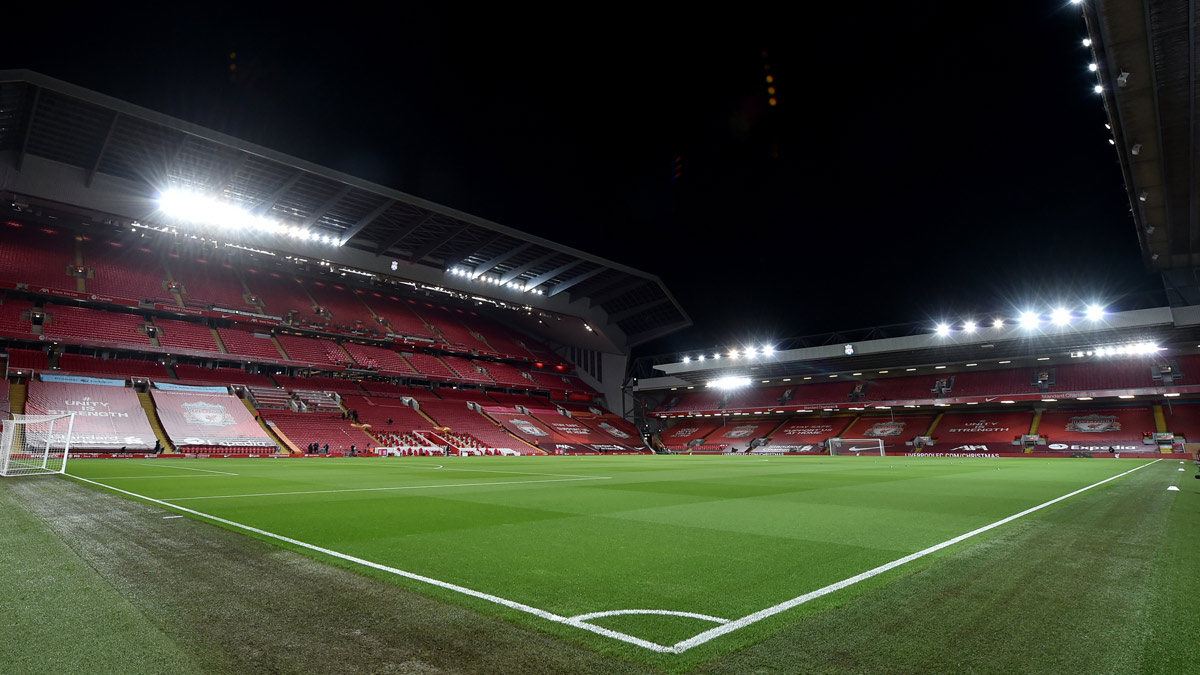 Going into last sunday's game against Manchester United, Liverpool found themselves trailing the new league leaders by three points.
A goalless draw kept Solskjaer's side top at the champions' expense.
Although the position of Ole Gunnar Solskjaer's side in the table may surprise the football neutral, what is more surprising is that Liverpool's performances have dropped off after a stellar two seasons.
Of course, there have been injuries to key players most notably defensive lynchpin Virgil van Dijk, and the impact on the fixture congestion caused by Coronavirus.
But this does not hide from the fact Liverpool find themselves in a dogfight at the top of the Premiership with Manchester City building up a steam and an unbeaten run. United are also back in the mix.
Other sides such as Leicester City and arch rivals Everton aren't far behind either.
Put it simply, Jurgen Klopp's side have struggled for consistency this term. They have put seven goals past Crystal Palace at Selhurst Park and seen off Spurs 2-1 at Anfield, yet flatter to deceive against the likes of Newcastle, West Brom, Fulham and Brighton.
These are certainly games Liverpool were expected to win, in all due respect to the opposition. They have struggled away from home especially.
Although those sides had their chances to even win, Liverpool dominated those games and were wasteful at front of goal.
As I wrote in my previous article, the selection of Mohamed Salah and Sadio Mane against Aston Villa in the FA Cup was designed to give them confidence and get them back on the goal scoring trail.
Liverpool badly need their frontline firing on all cylinders if they are going to take back top spot.
If they can get star signing Diogo Jota back from injury, they could be a force to be reckoned with again.
Jota's goals gave Liverpool the edge earlier in the season but that air of invincibility seems to have evaporated.
So, what is the answer to these issues?
I am in agreement with past Liverpool legends who have called on the club to sign a defender in the January transfer window.
This could make a MASSIVE difference in the title race for multiple reasons.
Firstly, it would give the team a real confidence booster after being beset by injuries all season.
Secondly, performances and results on the field are likely to improve.
And finally, it sends a message out to the other teams that Liverpool wants to retain their title at all costs.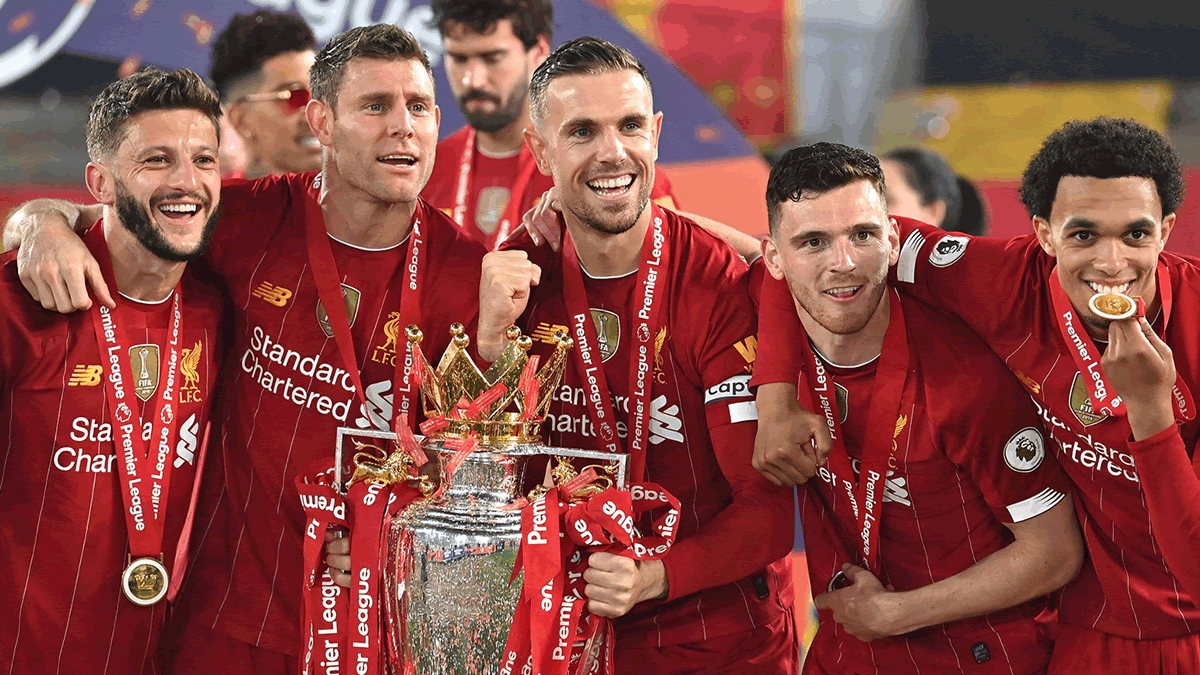 Manchester City will no doubt keep winning as their fixture list, until they welcome Liverpool to the Etihad ironically, has been very kind to them.
Assuming City are top by this point, they will always raise their game against Klopp's men at home, that makes this a must win match.
And Liverpool will be hurt after their last visit to the Etihad, a painful 4-0 defeat just days after celebrating a first league title in 30 years.
Lose and Liverpool could find themselves possibly five or six points adrift, which is quite a lot when you're talking about highly consistent teams such as City.
This makes signing a centre-back all the more vital.
Possible centre-back options
A marquee signing such as Leipzig pair Dayot Upamecano and Ibrahima Konaté would be extremely unlikely considering the expense and the Germans are Klopp's opponents in the upcoming knockout stages of the Champions League.
https://youtu.be/s8VV56kS3t4
Selling them to a rival would be unthinkable. That said both are quality players that Klopp would surely welcome with open arms.
Europe's top clubs are swarming around Upamecano especially, so Liverpool would have to move fast prior to the summer or they risk missing out.
Inter Milan's Milan Škriniar also seems a long shot as he may cost in the excess of 55 million pounds. Inter are keen to get him off the wage bill but it is doubtful Liverpool's owners would invest as much as that this month and during a global pandemic.
Sevilla's Diego Carlos has reportedly been scouted by the club, with Arsenal also tracking him. Again, the sheer price is likely to put many off at this current time.
Atletico Madrid's José Giménez has built up a reputation as one of the best centre backs in the world. It is doubtful that Atleti would let one of their star players go in the mid-season. The Uruguayan is probably the most expensive of all these options.
https://youtu.be/YvzF6mtKick
The most feasible option would be Bayern Munich's David Alaba. Out of contract in the summer, Liverpool could either offer cash in a deal similar to that of Thiago Alcântara, or sign him for free in the summer.
Barcelona and Real Madrid are at the forefront of the queue, but Alaba is exactly the kind of player Klopp likes. He works hard for the team and is a naturally gifted defender.
Alaba should surely be top of Liverpool's wishlist.
A more affordable option could be Dutchman Sven Botman of Lille. The 21-year-old youngster could form a strong partnership with countryman van Dijk at the back and given his age, he has room to develop and improve.
The common factor about all these players is their age is fantastic for a team like Liverpool. Early to mid-twenties means you can develop them before they approach their prime.
A counter opposite option would be Ezequiel Garay, with the Argentinian unattached and available on a free transfer. The 34-year-old offers a wealth of Champions League experience after starring for the likes of Benfica and Valencia.
Garay would certainly represent the low-cost option and he is also versatile enough to play centre-back and left-back positions.
Given all the options, Garay and Alaba, either now or in the summer, would be my personal choices.
Last Sunday's game analysis
Liverpool and United have historically always been the biggest clubs in England. Both sides were naturally eager to win but had to settle for a largely uneventful 0-0 draw at Anfield. Goalkeeper Alisson was the hero producing a string of superb saves to deny Bruno Fernandes and Paul Pogba.
Solskjaer had said that this was the best time to face Liverpool, and Klopp had responded fiercely by saying "is that right?" As both managers jousted in mind games ahead of the match.
United's fortunes have starkly contrasted with those at Liverpool.
Solskjaer's side has been extremely lucky with injuries this season. They have not had the catalogue of injuries Liverpool have had to deal with to the likes of van Dijk, Joe Gomez, Naby Keita, to name a few.
They have also been fortunate with how many penalties they have been awarded this season. There have been some soft ones. Klopp has spoken out about this specifically so hopefully now the Premier League and other teams are aware of this, referees will think twice before pointing to the spot.
Too often this season United have had freebies that have given them decisive victories, which has been unfair on the opposition, that have played just as well.
On the plus side for Liverpool, Alcântara looks like a classy signing, after he was finally able to make his long awaited Anfield debut last Sunday.
Fabinho and captain Jordan Henderson have still had to form a rather makeshift defence, in the absence of van Dijk, Gomez and Joel Matip.
The aim must surely be now to get them back into midfield, get Matip fit and partner him with rookie defenders Nat Philipps or Rhys Williams, and get the fluency back into the middle of the park, which will help Liverpool's frontline.
Which has now fired blanks in three consecutive Premier League games for the first time since 2005.
With the schedule pile up, Liverpool could desperately do with signing a defender or even an attacker to ease the burden on the front three. The signing of Jota kept Mane, Salah and Bobby Firmino on their toes and Klopp could really do with emulating that signing by injecting more competition up front, as Divock Origi has looked a shadow of the player that made him a Kop hero in the past.
Klopp will be hoping for more positive news on his star signing's knee injury in the near future.
How did my Liverpool v United prediction fare?
Those of you that have followed my articles closely this season know I have often forecasted draws in the big games. I should have said that this time around, and I would have been correct.
I had backed Liverpool to win 2-1 and now the four match wait without a victory in the Premier League goes on.
However, hopefully Klopp and his players regroup and set the record straight on Thursday when they entertain Burnley.