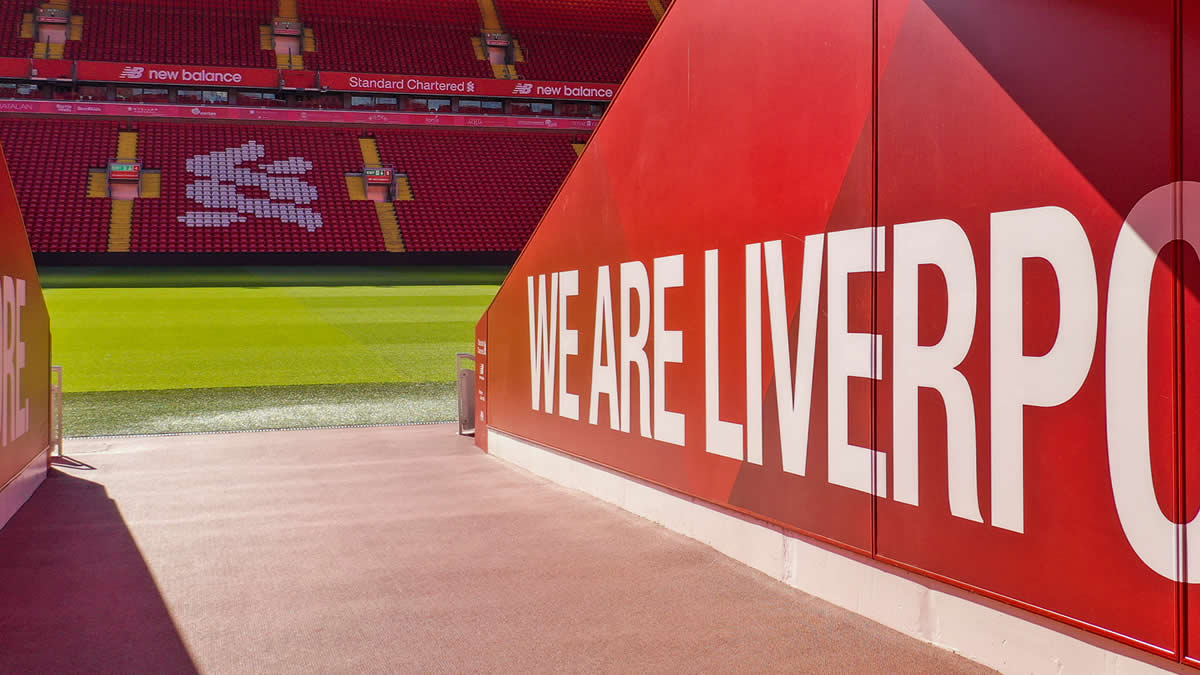 Having become champions of England again by a whopping 18-points, the post title rebuild is now underway.
Out of contract midfielder and former England international, Adam Lallana, has now joined Brighton and Hove Albion on a free transfer. Meanwhile, Croatian centre-back Dejan Lovren joined Zenit St Petersburg for a fee of around 10.75 million pounds.
https://www.instagram.com/p/CDCMfnonI5I/?igshid=pu0b5sf2wr4v
Now the task facing manager Jurgen Klopp and the club, is who to replace these two stalwarts with.
With the new season starting at the later date of the 12th September and matches likely to be crammed into a packed schedule due to Covid-19, strength in depth will be paramount if Liverpool are to launch a successful title defence.
https://www.instagram.com/p/CD7CginFf8f/?igshid=1b6lihqmkcmyc
Liverpool have only three recognised first team centre backs now at the club, with towering Dutchman Virgil Van Dijk, England's Joe Gomez and Cameroon's Joel Matip. With the latter two often injury prone, a fourth-choice centre half is imperative.
https://www.instagram.com/p/CDJYIeSFHib/?igshid=17pxlya8nk19n
There has been talk that the Anfield giants were close to securing a deal for Algerian international Aissa Mandi for a similar fee the club received for Lovren. A fee of around 10.5 million is believed to be enough to secure the La Liga defender.
More expensive options have surfaced such as Diego Carlos of Sevilla, although he could cost in the excess of 66 million pounds.
An Anfield return for Wolves captain and academy starlet Conor Coady appears to be a long shot. While Leipzig's Dayot Upamecano may also be pricey, making Mandi the most likely candidate to fill the void left by Lovren.
In terms of replacing 32-year-old Lallana, a player highly thought of by Klopp due to his work rate and popularity in the dressing room, this will be no easy task.
https://www.instagram.com/p/CDKA2z9nyY_/?igshid=xz87u9dbj88q
Bayern Munich midfielder Thiago Alcantara, a 25 million target, with his contract up next summer, appears to be the most likely transfer target. However, Watford winger Ismaïla Sarr and Wolves' Adama Traore are highly rated in the corridors of Anfield. Either player's pace and skill would certainly take Liverpool to the next level.
Although, a younger alternative to Alcantara would be Ajax's Donny van de Beek, who has been catching the eye of Europe's top clubs, having once again delivered another stellar season for the Dutch giants. If Liverpool could prise him away from the 2019 Champions League semi-finalists, he could be some signing.
His team-mate David Neres, who can play in an attacking trio or as a winger has also impressed for Ajax, making him another potential target.
Klopp's men may have been near faultless in their march to the title and securing an impressive 99-points haul, however, goals from midfield often seemed a problem. So, securing an out and out goalscoring midfielder may be high on the agenda.
Having seen Manchester United excel with the addition of Portugal star Bruno Fernandes, whilst Christian Pulisic has also impressed in the Premiership, going for a player of the calibre of Kai Havertz would certainly be a no brainer and would more than pay off in the long-term.
Meanwhile, Klopp may be looking to bolster his attacking options with Divock Origi failing to impress of late. In 2018-19 season, Origi was the hero of the kop in clinching the Merseyside derby in the final seconds. Whilst also netting important goals in the semi-final and final of the Champions League against Barcelona and then Spurs.
However, the Belgian only managed four Premier League goals in 2019-20 in 28 appearances and took till the final day of the season against Newcastle before opening his account for 2020.
Such lack of form may prompt the Liverpool boss to dip into the transfer market. With Lyon impressing in the later stages of the Champions League, Dutchman Memphis Depay might be on the German's radar. Depay's close connections with fellow countrymen Gini Wijnaldum and Van Dijk, may work in the club's favour if they choose to contact the player's agent.
Another Lyon player worth watching is Moussa Dembele, formerly of Celtic. Dembele scored twice as Lyon downed Manchester City to seal a place in the semi-finals of the Champions League. This shows the Frenchman is a man for the occasion and could well deliver in the Premier League, in providing added ammunition up front alongside Mohamed Salah, Sadio Mané and Bobby Firmino.
Whichever transfer targets the club chooses to pursuit, the pressure to stay ahead of a free spending, motivated and wounded Manchester City won't be easy.
Having made their first signing of the summer last week in Greece left-back Konstantinos Tsimikas, Liverpool supporters will be keen to see some more new faces added to the side as the new season draws ever closer.