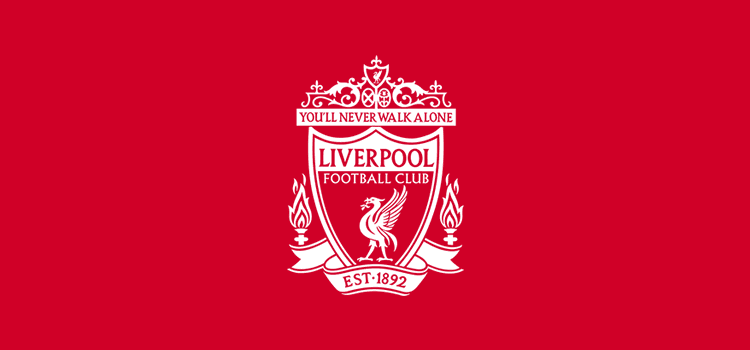 Mohamed Salah has had many descriptions this season – The Egyptian King, The Pharaoh of Anfield, King of the Kop. These are to name but a few. He deserves them all to be fair, given his record since joining the club. So far he has thirty goals to his name in no less than thirty-six appearances in all competitions this season, which are some absolutely insane statistics. He has brought pace and direct running to the Liverpool forward line, and his partnership with Sadio Mane and Roberto Firmino has been the highlight of our season. He is making the £34.5 million fee seem like a bargain on the pitch.
However, we are in an age where things happening off the pitch are much more grim. Kids are being shot in high schools in America because (in my opinion) gun laws are way too lenient. Parliaments across Europe are negotiating a financial deal which will impact us all for generations to come. Whole families are fleeing war-torn countries across the world and dying in their attempts to do so. Entire cultures are vilified for the despicable acts of a few. In these times of uncertainty and inhumane horror, we look for people to step forward, to show us that using the tarring brush isn't right.
Mohamed Salah is one of those people.
Like many players in the Premier League, Salah is a devout Muslim. Yet he doesn't flaunt it or rub it in the face of the world. There is no grand gesture to Allah every time he walks onto the pitch or when he scores a goal. There are pictures on Twitter of Salah and Sadio Mane outside community Mosque's following prayers. There are no airs and graces surrounding the little Egyptian winger. He is a normal, 25-year-old, Muslim lad who just so happens to play football.
We are living in a society where Muslims are not seen in the best light. The horrendous acts carried out in the name of Allah by a few monsters has tainted the view of some people and brought division to the country. We also live in a time where the professional footballer is seen as aloof and above people. Mohamed Salah bucks those trends completely. Here we have a humble professional footballer who loves his job and his religion. I'm sure there are and have been plenty of Muslim players like him. I'm almost certain that Muslim footballers are probably all good role models when you meet them in person. So what sets Mohamed Salah apart? It's completely obvious – the most recent Salah chant.
Since signing he has had at least three or four songs dedicated to him by Kopites, who are famed for our infinite wit and humour when showing our appreciation for our players. With a goalscoring record like his it wasn't going to take long for Salah to endear himself to the Liverpool fans. The most recent one goes something like this though…
"If he's good enough for you, he's good enough for me.
If he scores another few then I'll be Muslim too.
Mo Salah la la la, la la la la."
I'll admit, when I first heard it I winced a little bit, after all the Luis Suarez stuff a couple of years ago. I think we're all still a bit scarred from that. Racism is still levelled at the club from opposition fans and I could see how this was going to go. That was until I saw the reaction of actor and broadcaster Adil Ray, himself a Muslim. "If you bear in mind that the Muslim community is often accused of not being integrated and not being part of the mainstream, and yet we have probably the best player in the Premier League right now, who is a Muslim. Which is just fantastic." He's right, that is fantastic. He went on though. "And equally, and unfairly, the – if you want to call them – the white working class, who you might associate with football traditionally, are often accused of being racist or prejudiced or not welcoming the Muslim community, and here we have both of those situations merging together with Liverpool football fans."
I have always been proud of my club and my people. Other clubs in the country think we are better than them and above them – that's because we are. There is no other club's fans in the country who have been accused and pilloried like we have, but we're still here and now we fight for what's right. Being a Kopite is about more than supporting Liverpool, it's a political choice too. This isn't about us though. Ray had more to say.
"It's known that Mohamed Salah is a really religious guy, he's a really humble guy, he gives a lot of his money to charity. The fact that they've chosen this [chant] and chosen to highlight his faith, I think is really incredible and I think quite respectful." That's when I realised what this was. It was Liverpool fans embracing that this lad from Egypt whose morals are instilled into him by Islam and paying tribute to that. It was our way of telling the world that Muslims are not what they are portrayed as in the media. It was us accepting Mohamed Salah and his faith. In this day and age, that is massive.
It's not just about the effect Mohamed Salah is having on Liverpool fans though. The effect he is having on the Muslim community is obviously tremendous. As Adil Ray said himself, arguably the best player in the Premier League at the minute is a Muslim. What does that do for young Muslim kids who are looking to break into the game? Like any young lad, seeing someone like you get to where you want to be must be hugely inspirational.
As I said earlier, I am proud to support this club because of what it means to be a Liverpool fan. All you can hope for from your players as a fan of any club is that they represent the badge on their chest with the utmost respect and to the best of their ability. Mohamed Salah does that without even trying and whilst inspiring his own people. In my opinion, Mo Salah proves that maybe there is more that unites us than divides and he does that through football. How fucking boss is that?