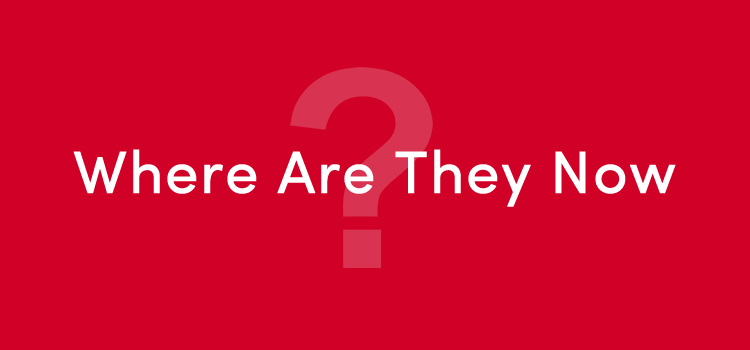 In the week that Alexis Sanchez sealed his move to Manchester United, this column features one of his former international team-mates who had a brief spell at Liverpool. If the ex-Arsenal playmaker's January transfer seemed drawn-out, it was nothing compared to the patience that Mark Gonzalez had to show in waiting to make his debut for Liverpool, with issues outside of his control delaying that landmark moment by several months.
Gonzalez comes from a footballing family, with his father Raul also a professional player. Indeed, Mark was born in South Africa, owing to dad playing with Durban Blue Bucks in 1984. Mark moved to Chile, the homeland of both his parents, at the age of 10 with his mother and quickly showed that he was capable of following in his father's footsteps. He joined Universidad Catolica, one of the top clubs in Chile, as a teenager and rose through the ranks to make his senior debut before turning legal age. Indeed, Gonzalez was just 18 when he won his first international cap and he had only just entered his 20s when the move to Europe came calling. Instead of chancing his arm straight away at one of the continent's top clubs, though, he made the sensible decision to develop more naturally at Spanish side Albacete, who had just been promoted to La Liga when Gonzalez signed in 2004.
An impressive first season in Spain saw him agree a loan switch to Liverpool, scheduled for the 2005/06 campaign, but the move was blocked by the Department of Education and Employment, who refused him a work permit. Gonzalez's misfortune was compounded by a cruciate ligament injury at the time, but Liverpool were willing to wait for his luck to change and even offered to make the transfer permanent in October 2005. With an appeal to overturn the initial work permit refusal also given short shrift by the authorities, Gonzalez was loaned back to Albacete and then to Real Sociedad for the rest of the season.
In summer 2006, with valuable game time in Spain under his belt, Gonzalez finally became a Liverpool player for real and, like Virgil van Dijk earlier this month, the Chilean enjoyed a fairytale debut. The Reds were being held 1-1 at Anfield by Maccabi Haifa in a Champions League qualifier with five minutes to go when Gonzalez was summoned from the bench. Three minutes later, he scored a vital winning goal that ultimately made the difference in the tie. It was quite a first impression to make and he maintained that good form across his first few weeks with the club.
However, by the midway point of the 2006/07 season, Gonzalez was finding it difficult to get a regular run in the first XI and his campaign was effectively ended in the infamous 3-6 League Cup semi-final defeat to Arsenal, when he picked up an injury that kept him out until the final fortnight of the season. His last game for the Reds proved to be the 1-0 late season defeat to Fulham, when Rafael Benitez earned the everlasting scorn of Neil Warnock by fielding a second-string outfit which indirectly helped Fulham to secure survival, Warnock's Sheffield United side ultimately being relegated on the final day.
Summer 2007 saw Gonzalez return to Spain, signing for Real Betis for £5 million. He scored some important goals during his two years in Seville but was unable to prevent Betis from being relegated in 2009, just four years after the club played Liverpool in the Champions League. His performances in the south of Spain persuaded CSKA Moscow to spend approximately £6 million for his services and he had a very good first season in Russia, standing out for a CSKA side that reached the Champions League quarter-finals in 2010, defeating Betis' fierce rivals Sevilla in the last 16.
After a turbulent career dogged by plenty of bad fortune, Gonzalez settled in the Russian capital, staying with CSKA for five seasons and serving the club with distinction. He even overcame a rape accusation which came about when the accuser mistook him for a Portuguese citizen by the name of Mario Gonzalez, who was reportedly a professional footballer also. In 2014, Gonzalez returned to Universidad Catolica, initially on loan before signing permanently from CSKA. He helped the Chilean club to win their first national league title in 2015 before moving on to Sport Recife in Brazil the following year. His stint with that club was short and uneventful and within less than a year he was back in Chile, signing for Colo Colo, where the 33-year-old Gonzalez continues to feature.
Luck certainly did not accompany the Chilean winger on too many occasions and there were some who felt that Liverpool were too quick to dispense with him, believing that he wasn't given a fair chance at Anfield. However, had it not been for that late winner against Maccabi Haifa, Liverpool would have been taken to extra time in the return leg and could easily have suffered the ignominy of a pre-group stage exit. Instead, they made it all the way to the final, Gonzalez's early contribution largely forgotten in the wake of famous wins over Barcelona and Chelsea in the knockout stages.