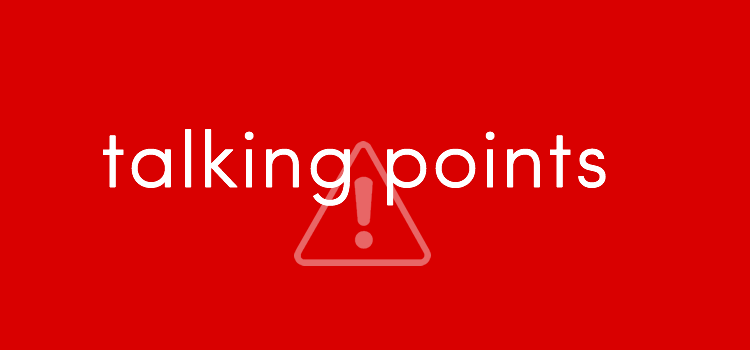 Kicking off the 2nd phase of the Champions League group stage, Liverpool welcomed Maribor for the return fixture of their double-legged matchup. Following the 7-0 annihilation in Slovenia, Klopp's men came into this game with high expectations on their shoulders. With several key names unavailable for selection, the German put up as strong a line-up as he could manage. And they didn't disappoint, comfortably picking up another crucial three points. Here are the five key talking points from Liverpool's 3-0 victory over Maribor.
1 – Another Clean Sheet
For a team that's conceded so many goals (24), Liverpool have kept a decent number of clean sheets this season (6). The reason both numbers are at a reasonably high level is because the last two times this team has kept consecutive clean sheets this season, they've followed it up by getting hammered. No prizes for guessing which games those were. With that being said however, it's always good to keep a clean sheet. And we all know with this Liverpool team that limiting your opponent to one or two shots doesn't guarantee that they won't score. There was very little drama at the back on Wednesday night as Maribor's ventures into the red half were few and far between. West Ham are next up, and maintaining this solid defensive run would do a world of good for Klopp's side.
2 – Another Brilliant Display from the Full-Backs
If there is one thing defensively that can be praised about Liverpool, it's the consistent displays shown by full-backs so far this season. Whether it's Joe Gomez, Andrew Robertson, Alberto Moreno, Or Trent Alexander-Arnold the level has not seen much of a drop-off. It was the latter pair that started on Wednesday night and they were magnificent. Both spent the majority of the game in the opposition half and provided crucial width necessary to break down the stubborn Maribor defence. The quality of their crosses was exquisite, as exemplified by both of them grabbing an assist each. Being able to seamlessly swap one left or right back for another is a luxury. It gives Klopp the ability to give any one of those players a rest at any given moment while still maintaining a high standard of quality. If that's not enough, arguably the club's best defender is still due to return in Nathaniel Clyne. Meaning that this team certainly has at least one aspect of its back-line secured for the foreseeable future.
3 – Game Plan or Coincidence?
Two very similar themes have been shown in Liverpool's past two matches. Both games have seen them completely dominate possession in the first half without breaking the opponent's lines too often. Then come out flying in the second half and put the ball into the back of the net three times at the Kop end. One of the most popular narratives that has been surrounding Klopp's tenure has been his side's apparent inability to break down stubborn defences. Or as most like to call it: "parked buses". In fact, the team's Achilles heel this season has been its knack to drop points in games in which the opposition has been totally outplayed. Rather than starting off their last two outings with full-throttle heavy metal football, The Reds have opted for a cooler and more patient method. Moving the ball around the pitch effortlessly and at the same time tiring their opponents. The transition into more aggressive football in the 2nd halves of both games proved to be too much for Huddersfield and Maribor as a lack of both energy and quality was exposed. It's tough to tell if this is an approach purposely conducted by Klopp or if his side has just simply been playing better after the interval. Time will tell, but until then these comfortable victories are more than welcome.
4 – Still No Clarity on the Penalty Conundrum
After the game at the weekend, questions were being asked about who would take over the club's penalty duties after Mohamed Salah saw his effort from the spot saved. The Egyptian seemed to be taking the mantle from Firmino after the Brazilian's miss against Sevilla but there was the possibility that his privilege could be taken away as soon as it was given. And thus it was, Firmino was brought down by Rajcevic and the chance was given to former penalty king James Milner. The Englishman hit his effort well into the bottom right corner but Handanovic kept it out with a brilliant save. Milner's penalty made him the third different taker the team has already had this season but more worryingly it meant that Liverpool has missed the last three penalties received. The conundrum seems a little petty but someone reliable needs to be given the duty of taking the spot-kicks. Luckily, the last two misses have ended up having no effect on the final match outcome, but there's no guarantee that another miss won't turn out to be costly.
5 – Group E Shaping Up Nicely
In what is probably the tightest group in the competition, three points separate Liverpool in 1st from Spartak Moscow in 3rd. Sevilla's 2-1 win over the Russians on Wednesday meant that any one of the three teams could still easily win the group and anyone could miss out on advancing. Liverpool are probably the least likely to miss out given the obvious fact that they have the most points and their vastly superior goal difference could also come into play. Klopp's men play host to Spartak Moscow in matchday 5, a game with massive ramifications. A win for Liverpool automatically secures their place in the round of 16 while putting Spartak in serious jeopardy of missing out, depending on Sevilla's result at Maribor. If the next round of games does, in fact, go in favour of the top two sides, then a massive final match day is in store. Liverpool travel to Spain in what could end up being a battle for first place. Ironically, it can be argued that whoever wins the group could put themselves in a much more likely position to be drawn against a powerhouse in the next round. Real Madrid, Juventus, and Bayern Munich all look likely to finish 2nd in their respective groups. However, aiming to finish 2nd is a slippery slope to go down and Liverpool should be aiming to win their group no matter who they might potentially face in the next phase of the competition. It is called the Champions League after all, and what fun would it be if you didn't get to play the best.