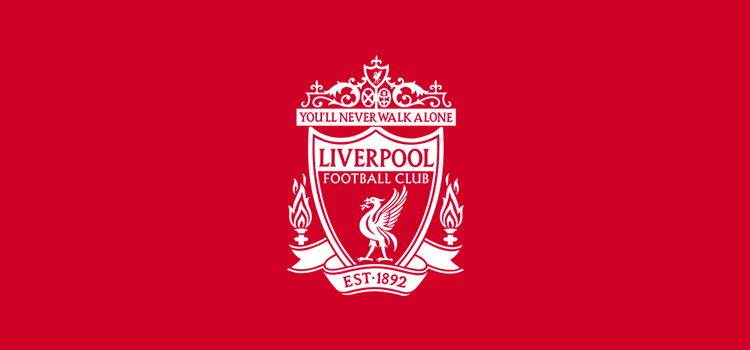 This is the first of a weekly series titled "The Magnificent Seven". Every Thursday we'll be taking a look at almost everything regarding Liverpool, ranked in a top seven. This week we'll be looking at the seven best moments of Liverpool's 2016/2017 campaign. All in all, a successful year, thus the moments to select from were plentiful.
7. Henderson's screamer
In mid-September Liverpool traveled to Stamford Bridge to take on an at the time unbeaten Chelsea side. The first half was completely dominated by Liverpool as they raced to a 2 goal lead. The second of which being an absolute beauty from the skipper. Picking up the pieces from a rushed Cahill clearance, Henderson took one touch to set himself up and another to curl the ball exquisitely out of the reach of Courtois into the top corner. This was coming off the back of some intense criticism aimed towards Henderson and that goal was the beginning of his incredible season. Every time he stepped on the pitch from then-on-after he put in a performance.
6. Arsenal 3-4 Liverpool
This match was special for so many reasons. Not only was this a comprehensive and exciting victory for Jurgen Klopp's men but it was also the opening day of the Premier League season. Not too many people from outside the Liverpool camp really knew what to expect from The Reds in the German's full season in charge. In those 90 minutes however, they were shown exactly what they were going to get: goals! Coutinho, Lallana, and debutant Mane were all terrific in the season opener.
5. Liverpool 1-0 Manchester City
In the first meeting between Jurgen Klopp and Pep Guardiola since the German left Borussia Dortmund, neither manager wanted to come out of the match with a defeat. Much was made in the build-up to the game of the fact that no manager had beaten Guardiola more times than Klopp had. That trend continued as his side came out 1-0 victors thanks to a thumping Gini Wijnaldum header. This was the final game of 2016 and it left Liverpool only six points behind Chelsea heading into the new year.
4. Mane's return
To say January was rough for Liverpool is an understatement. The Reds found themselves beaten four times and knocked out of the league cup, FA cup, and the title race. The dip in form coincided with Mane's departure to the African Cup of Nations so as expected much was made of his return. His first game back in the home comfort of Anfield was against Mauricio Pocchetino's highly praised Tottenham side. The winger put them to the sword with a brace in the first half, handing his side its first victory of 2017 in the process.
3. Emre Can's wonder goal
There aren't many goals that look better the more you watch them…Emre Can's overhead kick at Watford however is one of them. A moment of unexplainable brilliance in one of the blandest games of the season. If you haven't seen the goal yet you need to stop what you're doing right now and check it out. Even if it hadn't been the decisive goal in a must win game, it would've made this list anyway.
2. Merseyside Domination
For pretty much all of the 2010s one thing has been certain: Everton do not know how to beat Liverpool. No matter what the form of either team is going into the Derby, there always seems to be one winner. Ronald Koeman's men were unbeaten at home before losing to a last gasp Sadio Mane winner in December. Fast forward to April and they (Romelu Lukaku in particular) were in terrific form. If there was a chance to beat Liverpool it felt like that was it. But instead they got completely outclassed and outplayed. Merseyside is most definitely red.
1. Wijnaldum's rocket
The greatest moment of Liverpool's 2016/2017 season came in the last game of Liverpool's 2016/2017 season. Heading into the final day we knew that The Reds had to at least match Arsenal's result vs Everton to hold onto 4th place. Thus when word started making its way to Anfield that Arsenal were 2-0 up within 27 minutes, tensions began to rise. There was almost no noise in the stadium as fans found themselves much too stressed to sing. It looked like Middlesbrough's park-the-bus tactics would at least get them through to halftime. However, Gini Wijnaldum had other plans. The Dutchman played a quick one-two with Firmino and without hesitation rifled a shot inside Brad Guzan's near post, sending Anfield into delirium. From that moment on the game was over, and the home crowd knew it as the decibel level didn't drop back down again. Kopites saw their side run out 3-0 winners, achieving Champions League qualification in the process. Mission accomplished.