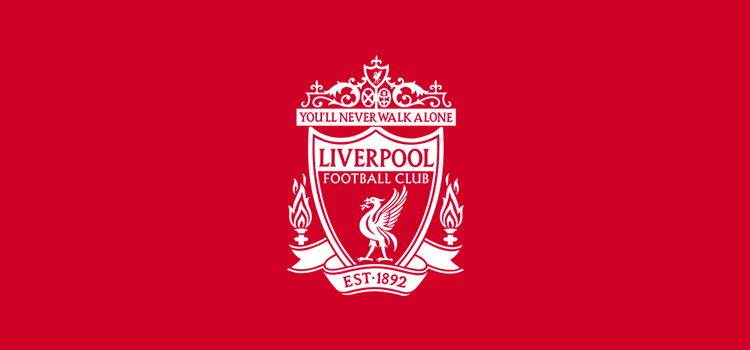 This is the second of a weekly series titled "The Magnificent Seven". Every week we'll be taking a look at almost everything regarding Liverpool, ranked in a top seven. In this edition, we'll be looking at the seven best Liverpool players of the 21st century. This list is only counting a player's accomplishments in the 21st century so Robbie Fowler's exploits of the 90's, for example, have no value here.
7 – Jamie Carragher
If this list was graded on attendance, he would be far and away in first place. The no-nonsense centre-back represented Liverpool 737 times as a player. Carragher was deployed as a hard-working full-back until the arrival of Rafa Benitez in 2004 which saw him switch to his more known role in the centre of defence. He was never the most naturally gifted of players but his defensive nous and terrific work ethic made him an integral component to the side for 15 years. Passion was never an issue with Carragher and that combined with his longevity has made him a fan favourite.
6 – Fernando Torres
'El Niño' probably one of Liverpool's most high-profile signings of the 21st century. Signed for a rumoured fee of £25m, no mean feat for the market of 2007, most fans had heard of him before his arrival but no one could expect what was to come. Torres hit the ground running at Anfield showing an eye for goal not seen since Michael Owen (hint hint). The Spaniard racked up 24 league goals in his debut season (a record for a foreign debutant). Injuries stopped him from unleashing his full potential in the years after but he was still deadly enough to register 65 goals in 102 games. I have few greater memories as a Liverpool fan than seeing Torres tear up opposition defenders. And his departure to Chelsea in 2011 is one of the only ones that really broke me. You might be a little surprised to see him so low down the list but hopefully when you read my reasoning for the other five you'll see where I was coming from.
5 – Sami Hyypiä
Signed from Willem II for a meager £2.6m in 1999, The Finnish centre-half didn't take long to show just how much of a bargain Liverpool had pulled off. Hyypiä became club captain in 2002 and wore the armband honourably even though a certain Scouser took it from him after only a year. Blessed with a brilliant defensive mind and a dominating aerial prowess, the centre-half never looked out of place in the 10 years he spent in England. Probably Liverpool's best defender of the Premier League era.
4 – Michael Owen
Despite the sour conclusion to his career as a Red, Owen was the most exciting player Liverpool fans had seen in ages. Blessed with tremendous pace and a natural predatory instinct in front of goal, he showed ability far beyond his years. The 2000/2001 campaign was undoubtedly his best as he was instrumental in Liverpool winning the treble, picking up the Ballon d'Or in the process. The FA Cup Final against Arsenal, in particular, can't be spoken of without mentioning his name. He left to join Real Madrid in 2004 however it's his 2009 move to Manchester United that's really tarnished his reputation with the club. A sad ending to what could've been the sweetest of player-club relationships.
3 – Xabi Alonso
Everyone's favourite former Red. No one could pass like Xabi, no one could grow a beard like Xabi, no one could replace Xabi. Signed from Real Sociedad for £10.7m in 2004, the classy midfielder immediately made Anfield his home. Alonso was integral to Liverpool winning the Champions League in his debut season and he quickly formed a midfield partnership with Steven Gerrard that will be remembered for decades. His passing ability was unmatched, as was his knack for scoring goals from inside his own half. An ugly mix-up involving himself, Benitez, and Gareth Barry led to the Spaniard's departure to Real Madrid in 2009. He still hasn't been replaced.
2 – Luis Suárez
Signed on deadline day in the 2011 winter window to partner Fernando Torres, plans were changed when the Spaniard left to Chelsea later that day. Suárez was put into a subpar, makeshift Liverpool side and forced to have Andy Carroll as his strike partner. As soon as he stepped on the pitch, however, we knew that a gem had been discovered. Immediately playing levels above that of his teammates, some displays left you wondering how he did what he did (the 3-1 win over Manchester United for example). Finishing was the only weakness anyone could find in his footballing ability but that was put to rest in the 2012/2013 season. The Uruguayan racked up an astonishing 54 league goals in his last two seasons at the club. Despite the constant negative press his antics brought him, he'll always be remembered as one of the most talented players to ever wear the Liverpool shirt. He arrived as that one guy who saved a goal with his hands at the World Cup, but he left as the best centre-forward in world football.
1 – Steven Gerrard
What is there to say? Mr. Liverpool, Captain Fantastic, a Scouser born and bred. Few get to play for their boyhood club, even fewer get to captain them, and almost none go down as the side's greatest ever player. Steven Gerrard is all that and then some. For fans around my age, Steven Gerrard was the talisman of the only Liverpool we ever knew. As a kid, I was amazed by the passion he showed game-after-game. He led by example and was always the first to take the initiative. Words can't even describe what happened in Istanbul on the 25th of May in 2005; Gerrard was at the heart of it. He almost single-handedly won the FA Cup for his team a year later. And he dragged poor Liverpool sides through the mud time and time again. Praised by many as the best midfielder of his generation, it took a special kind of loyalty to remain with Liverpool throughout the years. Jose Mourinho admitted to wanting to sign him at Chelsea, Inter, and Madrid, but Gerrard stood firm. He won every major honour with his boyhood club except for one, and it is a real shame that he never got to lift the Premier League trophy. However, regardless of that missing piece of silverware, he'll go down in club history. A statue will likely be built in his honour at some stage and he absolutely deserves one. This word gets thrown around a lot, but Steven Gerrard well and truly is a legend.