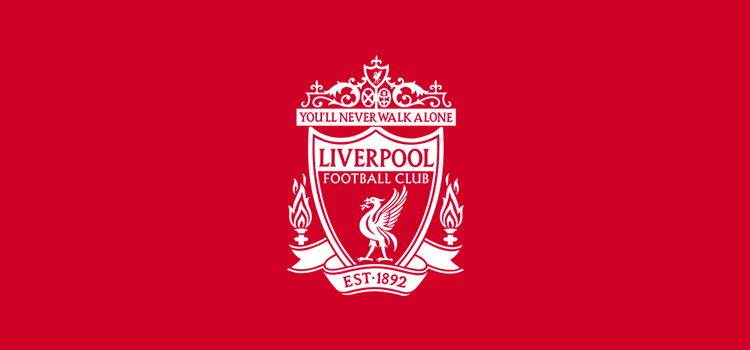 The next game which could shape our season was the Merseyside derby at Goodison Park. Benitez decided to rest players following their midweek exertions in the Champions League. The performance was befitting of the attitude. On a wet, dreary early afternoon in Walton, the reds were depressing to watch. A solitary goal from Lee Carsley, which Chris Kirkland really should have saved considering it was right down his throat, was enough to win the game for Everton. We had been brought back down to earth with an almighty bump.
Liverpool managed to recover from this however and finished December in a rich vein of form. Wins against Newcastle United, West Brom and Southampton, ensured we would go into the new year in good stead. But January was not a good month. Home defeats in the league to Chelsea and Manchester United, both by a single goal, were compounded by Burnley knocking us out the F.A Cup, thanks to a comedy own goal by Djimi Traore, and a demoralising defeat to Southampton at St. Marys. The only saving grace for the month was a 2-0 aggregate win over Watford in the Carling Cup semi-final which sealed our place in the final against Chelsea.
February was an inconsistent month for the Reds. After signing Fernando Morientes in the January transfer window, he scored early in his Liverpool career against Charlton Athletic in a victory which was followed by a 3-1 home win against Fulham. Also signed the previous month was Scott Carson, a promising young goalkeeper signed for £2 million from Leeds united, and Mauricio Pellegrino on a free transfer from Valencia. The end of February typified Liverpool's season and will be summed up in a word you have noticed that I have used frequently here – inconsistent. Firstly, the Reds defeated Bayer Leverkusen 3-1 at the BayArena, in what could have been an extremely tricky tie. Milan Baros and a Luis Garcia double were enough to virtually secure our passage into the quarter finals of the Champions League, despite Jacek Kryznowek's late consolation.
The following Sunday was Rafa Benitez's first attempt at gaining silverware for the club. A full strength side was named for the Carling Cup final and John Arne Riise volleyed Liverpool into the lead within the first 60 seconds of the game. Liverpool held onto the lead until Steven Gerrard headed into his own net freakishly in the 79th minute. The game went to extra time and Liverpool's exertions from the previous 90 minutes had clearly taken their toll. Didier Drogba's power was too much for a tired defence, as he bullied the ball into the back of the net for Chelsea to take the lead. Meteja Kezman scored what was ultimately the winner minutes later with an equally scrappy goal. Antonio Nunez scored his only goal for the club in the second half of extra time, but it wasn't enough to spark a revival. Jose Mourinho ran down the touchline, finger on his lips, telling the Liverpool fans to quieten down. He was justified to do so. It would be the last we'd see of the enigmatic Portuguese coach that season.
It was now clear that Liverpool were turning their attentions towards Europe. Despite securing their place in the quarter finals of the Champions League with a 3-1 win at Anfield against Bayer Leverkusen, a 1-0 away defeat to Newcastle had been a devastating blow to our hopes of qualifying for next season's competition. March did end on a high note however. Although Steven Gerrard was sent off, three points were claimed in the Merseyside derby thanks to goals from the captain and Luis Garcia.
Going into April, the league was now becoming an afterthought and the Champions League was increasingly taking precedence. Liverpool drew Juventus in the quarter finals, in the season that would mark 20 years since the Heysel disaster. It was sure to be an emotional night at Anfield for the first leg in which the Reds were underdogs. Juventus were coming to Anfield boasting the likes of Alessandro del Piero, Zlatan Ibrahimovic and Pavel Nedved in their squad. Liverpool, on the other hand, were giving a debut to 20-year-old Scott Carson,thanks to injuries to Chris Kirkland and Jerzy Dudek. It was to be another memorable Anfield European night.
Juventus took the onus early. Del Piero and Nedved forced good saves from Carson early on. But when Luis Garcia's corner was flicked onto Sami Hyypia at the back post, pandemonium ensued when the Finn volleyed past Gianluigi Buffon to put us 1-0 up. Not long after, Anthony Le Tallec lifted a fluke ball into the path of Garcia who hit a superb volley past Buffon from 30 yards out to double our lead. We were now in dreamland. The rest of the game was a wily affair between the team that would go on to win the Serie A that season and a stubborn Rafa Benitez side. Fabio Cannavaro's header should have been dealt with better by Carson, but nobody laid blame on the young keeper even though the goal had given Juve a lifeline. Eight days later in Turin, Liverpool sealed their progress with a 0-0 draw. A heroic performance was on display from the Reds, especially considering Ibrahimovic seemed to be in the mood that night.
The league was being forgotten about. Poor results away to Manchester City and Crystal Palace, and home draws against Middlesbrough and Spurs had all but ended our hopes of qualifying for next season's Champions League. With a semi-final against Chelsea on the horizon, it was easy to see why everyone was turning their attention towards ol' big ears.
The first leg against the English Champions in waiting was a tepid affair. Both teams were reluctant to attack for fear of giving away a crucial goal. Petr Cech's magnificent save from a Milan Baros header and Xabi Alonso's booking which ruled him out of the second leg, were the only notable events from the night. On the Saturday between the two legs of the tie, Chelsea had won the Premier League. They arrived at Anfield on the night of the second leg with a sign in their coach windscreen which simply, but effectively, read, "one down, one to go." Rafa's team talk had been given for him.
The atmosphere is renowned for being one of the best ever at Anfield that night. Not five minutes had gone by when the incident struck. The ball had bobbled through to Milan Baros, who had lifted it over Petr Cech but had been levelled by the Czech number one in the process. The ref momentarily put his whistle to his lips to blow for a penalty, but didn't. Luis Garcia sprinted into the box to nudge the ball over the line. William Gallas couldn't clear in time, although he protested to the contrary, and Liverpool were 1-0 up. The deadlock was broken. Now the Champions had to come at Liverpool. Wave after wave of Chelsea attack came forward for the remainder of the game, again and again it was resisted. In stoppage time, Eidur Gudjonsson thrashed the ball across the face of the goal from six yards out. The Kop held its breath, awaiting the touch that would send Chelsea through on away goals. It never came. The ball hit the opposite corner flag. You knew Chelsea had just spurned their golden opportunity. When the ref blew the final whistle, that sturdy, old ground was rocked to its foundations. "It's time again for Liverpool to grace a European Cup final," screamed Clive Tyldsley. That was sweet to hear.
A disappointing 3-1 defeat at Highbury to Arsenal rounded off Liverpool's away campaign. The following week came a 2-1 home win against Aston Villa in the final league game of the season. That was all irrelevant. We had bigger fish to fry… in Istanbul.
Tickets for our first European Cup final in 20 years were as easy to find as rocking horse faeces. This 14-year-old lad had to watch his mates walk out the school gates on Monday afternoon, knowing they were about embark on one of the greatest journeys of their lives regardless of the result. I was greener than the 1999/00 away strip. Watching on the telly, you could tell the atmosphere was amazing. Taksim Square had been turned red, Scouse accents filled the air, the Efes was flowing and the singing was continuous. My anticipation built up all week around this occasion. The day of the game was the first time that football had made me properly nervous.
A.C Milan were probably the best team in Europe at that time. They had a team that you could name from back to front even to this day; Dida, Maldini, Nesta, Stam, Cafu, Pirlo, Gattuso, Seedorf, Kaka, Crespo, Shevchenko. They were a Goliath. They were facing the likes of Dudek, Traore, Riise, Kewell and Baros. It was surely a no contest. It certainly looked that way when Paolo Maldini volleyed home in the first 90 seconds of the game. I expected a tough game, but Christ I didn't expect this. Milan continued to disassemble us systematically. We attacked but they were never troubled really. Kaka pulled the strings like nothing I have ever seen before. The movement between Kaka, Shevchenko and Crespo for Milan's second was bedazzling. The third was ridiculous. Kaka turned Alonso sumptuously in the middle of the park and played a mouth watering through ball, made to look all the more dramatic by Jamie Carragher's illusive interception, to Crespo who cheekily dinked the ball over Dudek. "Milan are playing football out of this world now. No one can live with this," cooed Clive Tyldsley after Milan's third. With us 3-0 down at half time, you couldn't argue with him.
Nobody truly knows what changed in Liverpool at half time, or what was said in the dressing room. But Didi Hamann was brought on in an attempt to nullify the genius that was Kaka. It worked a treat as the Brazilian's name was hardly heard for the rest of the game. The 15 minutes after half time were a blur and still are for me to this day. When Steven Gerrard scored his header, I thought, at least the fans that are there haven't wasted their money. When Valdimir Smicer pulled it back to 3-2 with a very un-Smicer finish from 20 yards, I started to believe anything was possible. When Gerrard was pulled down in the box and the ref blew for a penalty, I just couldn't believe Jamie Carragher was that high up the pitch when I seen him protesting for Genaro Gattuso to be sent off! Xabi Alonso, whom apparently hadn't taken a pen this side of his 8th birthday, stepped up. Dida saved but Alonso pounced on the rebound. 3-3. F**k me!
The game petered out from there. Serginho was brought on to give the Italians width, Rafa Benitez being the clever tactician he was had moved Steven Gerrard to right wing-back to cover this threat. Gerrard could give you 9 out of 10 playing in any position and duly delivered such a performance that night. When Andriy Shevchenko headed straight at Dudek in the second half of extra time, he looked certain to put away the rebound. That sudden inhalation of terror was palpable around the stadium again. Nobody, not even Dudek himself, could believe it when he threw his hands up and parried the ball over the bar from 2 yards out. Shevchenko knew then that Milan couldn't win it.
When the game went to penalties, I was fairly confident. It was a lottery and we had clearly burrowed into the collective psyche of Milan. Serginho stepped up first and blazed over the bar. Didi Hamann duly put Liverpool 1-0 up in the shootout, scoring with a broken foot. Andrea Pirlo surely wouldn't miss. But he did. Djibril Cisse, back from an awful leg break earlier in the season, doubled Liverpools shootout lead. Jon Dahl Tomasson pulled back for Milan before Dida saved from John Arne Riise. Kaka dispatched into the roof of Jerzy Dudeks net to make it 2-2, but Vladimir Smicer put Liverpool back ahead in his final act for the club.
It all came down to this. The final Milan pen. If the taker missed then we would rule Europe once again. If he scored, then it'd be up to Steven Gerrard. We were still in the driving seat. Who is it? Which unfortunate Milan player was going to have to shoulder this burden? Andriy Shevchenko. The minute his face came on the T.V screen, you knew we'd won. He looked absolutely petrified. His run up was disjointed, his pen was uncoordinated. It was no surprised when his tepid effort was easily saved by Dudek.
That was it. Liverpool would end a disappointing campaign as Champions of Europe. In many ways, that iconic game summed up our season. At times it was like watching two teams. We could go from putting on these heroic performances against Olympiakos and Juventus, to turgid displays against Everton and Manchester City. It's no surprise we didn't qualify for Europe through our league position when you look at the squad. Players like Igor Biscan, Salif Diao and Anthony le Tallec were still knocking around. But the emphasis on Europe may also have played a massive part on domestic under-achievement. It was clear that going into 2005/06 Benitez would have to invest to turn Liverpool from plucky underdog come good, to credible contenders.