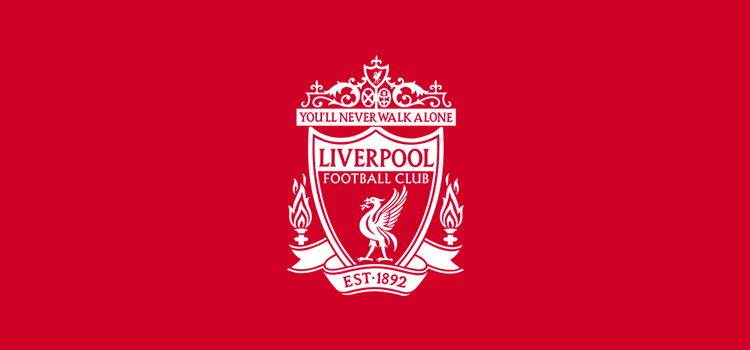 So with this season over, and having picked apart the first team from back to front over the past couple of weeks, I've found myself at a bit of a loose end. For a week or so now I have been wracking my brains trying to think about what I could do with myself over the summer apart from cutting the grass and pretending to like Cricket. Then I had my eureka moment. Like most of the male population who have Sky Sports, I like to watch the Premier League years during the summer. It passes time and gets me excited for the new season. So I thought, why not do my own Premier League years? There's no shortage of stuff to write about and it might be fun to remind ourselves of the good times and cringe over some of the bad times. So to begin with, I've picked a very good time.
The beginning of the 2004/05 season was not a very good one. Gerard Houllier was sacked at the end of the previous season and Liverpool had recently appointed former Valencia manager, Rafa Benitez. Benitez had impressed on the occasions his Valencia team had played Liverpool. They had outclassed the Reds at the Mestalla during the 2002/03 Champions League campaign and had also been much the better side in the return game at Anfield. Valencia were coming off the back of winning the UEFA Cup with a mightily impressive 3-0 final win over Marseille. Benitez had also led his team to the La Liga title during his reign. He came with quite the C.V and it seemed a very shrewd appointment.
His first task was to convince his key players to stay. He met with the English contingent at the national teams training camp in Portugal during Euro 2004. Jamie Carragher and Steven Gerrard seemed onboard but Michael Owen ultimately couldn't be convinced. With a year left on his contract, Benitez saw fit to sell the clubs star striker to Real Madrid in exchange for £8 million and the permanent services of Antonio Nunez. Liverpool had also sold Emile Heskey that summer, but the arrival of Djibril Cisse – Gerard Houllier's £14 million parting gift to the club – eased some peoples striking concerns. Benitez also bought Josemi from Villarreal for £2 million. The less said about that transfer, the better.
Benitez's tenure started off fairly solidly. A 1-1 draw on the opening day against Jacques Santini's Tottenham Hotspur was followed by a 2-0 away win against A.K Graz in the Champions League, which practically sealed our place in the group stages. A nervy 1-0 defeat at Anfield against the Austrians wasn't enough to keep us oEurope'spes top table.
Before the end of the transfer window, Benitez did manage to invest some of the money made out of the sale of Michael Owen in two players from his homeland. Xabi Alonso was bought for £10.5 million from Real Sociedad, a real coup considering some of the best teams in Europe were after the playmaker at the time. Luis Garcia was also added to the squad for £5 million from Barcelona. Garcia had proven to be a real handful in La Liga but was clearly not of the standard that Barcelona required. Nonetheless, he was guaranteed goals and had proven European experience with one of the best sides in the world. Two very sensible signings.
Benitez continued with his solid start throughout the beginning of the season. Liverpool were beaten away to Manchester United and Chelsea, but were putting away teams they should have been. These were teams like Norwich City, West Bromwich Albion, Charlton Athletic, and an extraordinary comeback away at Fulham. He was also getting the best out of players who had previously been afterthoughts in the minds of fans. Igor Biscan was still mediocre, but at least he was now consistently mediocre and being played in his natural position. John Arne Riise was moved from left back to left midfield and probably had the best season of his career. Benitez's most inspired decision however was moving Jamie Carragher from full back to centre half. Before this season, Carragher was a regular at right or left back and was seen as nothing more than a useful player to have in the squad. But Benitez changed that. He saw Carraghers leadership skills and tactical brain. He knew he could be an asset and, alongisde Sami Hyypia, could be part of a stern defence.
December was a crucial month for Liverpool. We were on the verge of being knocked out of the Champions League and Everton were hot on our tails in the race for a top four place. We needed to be beat both Olympiakos and the blues in games which may have determined our season. First up were the Greek champions.
Liverpool needed to beat Olympiakos by two clear goals to finish second in the group and progress to the knockout phase. Anything less would see Steven Gerrards professed nightmare become a reality – Liverpool would wake up on Thursday morning in the UEFA Cup. The game did not start as planned. Midway through the first half, Brazilian veteran Rivaldo put the visitors ahead with a well placed free kick. Chris Kirkland could only watch helplessly as the ball drifted past him and the Anfield crowd took in a sharp breath in sheer horror. At half time, Liverpool were losing 1-0 and looked out of the Champions League. But something changed, and I'm not talking about the introductions of Neil Mellor and Florent Sinama-Pongolle after the break. Liverpool pushed forward relentlessly and suffocated Olympiakos. Sinama-Pongolle struck first to level the scores before Mellor put the reds ahead. With 10 minutes left, Jamie Carragher chipped the ball into the big striker on the edge of the box. He nodded to Steven Gerrard who hit a thunderbolt from 25 yards which nearly burst the back of Antonios Nikopolidis' net at the Kop end. Liverpool were through after winning a game which would be a catalyst for their European campaign.
To be continued….