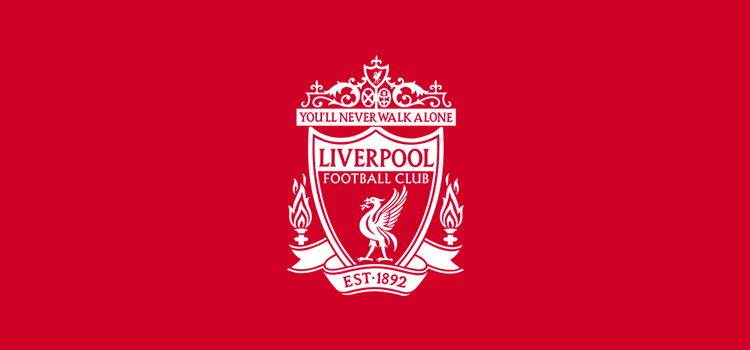 Over the past couple of weeks, we have dissected Liverpool from back to front. So far we've said that Simon Mignolet and Loris Karius have another season in them at least, the defence may need restructuring, and the midfield is in pretty decent shape but it may not be a bad idea to buy a new defensive midfielder. This week we round off our series by looking at Liverpool's forward line. This could get interesting.
So as always, let's start as far back as we can go. Let's take a look at our wingers. Sadio Mane has had a stellar first season in red. He's scored 13 goals in 26 appearances and has given the team an extra dimension that we desperately needed. When Mane was signed, a lot of people balked at the £35 million spent on the Senegalese winger. But due to the effect he has had on the team, nobody is talking about that price now. It goes without saying that Mane has become an extremely vital cog in the red machine since his arrival. That being said, he should have a lot more appearances under his belt. The AFCON took him away from the squad for most of January, which clearly took a massive toll on the team as displayed in results that month. He has also been missing through injury since the Merseyside derby in early April, which, again, has been a massive blow in the run in for fourth place.
Now we could go out and spend money on a backup for Mane. We could spend upwards of £20 million on this player who could make 10 starts per season. Why waste that money again when we already have that very player? Lazar Markovic returns from Hull in the close season, where he has been on loan since January. Markovic hasn't set the world alight during his two previous loan spells away from the club, but he has enjoyed his time with Hull. He also wasn't that bad in his only full season at Anfield under Brendan Rodgers. I think Markovic deserves at least one more season to show what he can do. He has pace and can run at defenders. Granted, he isn't as good as Mane. But it can't do him any harm to watch and learn. And if Markovic flops, then there's no reason we can't sell him next season and recoup some of our money. We can't lose by bringing back Markovic provided he is given at least an opportunity.
So that's the right wing sorted. Like any decent winger, let's switch it. Philippe Coutinho has played the majority of the season on the left side of Liverpool's attack this season and done a magnificent job. Coutinho has hit another level this season and rumours of a move to Barcelona is sure to frighten many reds. However Coutinho has said himself that he would rather stay at Anfield for another season, his new deal in January is a big indicator that he isn't lying. Coutinho has been that effective in his left wing role, that Jurgen Klopp moved him into central midfield for the last away game of the season at West Ham where Coutinho was devastating. One can only assume that we may see Coutinho employed in that role a lot more often next term.
With that in mind, the left side of the attack will need covering. With the effect of Sadio Mane's pace on the team, maybe that's exactly what is needed on the opposite flank. For all Coutinho's advantages, he does lack pace and can be quite predictable coming in from the left. He has 12 goals this season, which is impressive, but most are free kicks. I believe the little Brazillian would be better suited moving into central midfield on a more permanent basis. Which begs the question – who plays on the left?
Sheyi Ojo has been unfortunate with injuries this season but did feature quite a bit towards the end of the last campaign. It would be safe to assume that Ojo is like by the manager and may get a few more games once he has proven his fitness. He is quick and powerful. He likes to hug the touchline and plays as a more traditional winger. For now, he is a capable backup and could play a similar role to Lazar Markovic. That doesn't replace Coutinho though. For that, we would need a similar player to Mane. Someone with pace to terrify defences. Someone who can score goals. Someone who stretches defences but is similar to the rest of the players in our attack. There may be a case for moving Roberto Firmino out wide but he has had such a good season up front that it would be unfair to move him.
Alex Oxlade-Chamberlains name has been mentioned a lot in the press. Oxlade-Chamberlain possesses many qualities to be a success at Liverpool. He would be coming from a team that play a similar style to Liverpool so would have little issue in settling into the style of play. However, he has been criticised for lacking an end product and Arsenal are looking for £30 million plus. It's questionable whether a player who can't even get into the first team of one of our rivals is worth that kind of money or would be a good signing. Timo Werner is another player who has been mentioned. Werner has scored 21 league goals for Red Bull Leipzig this season off the left flank. He is quick, clearly has an eye for goal and would be available for much cheaper than Oxlade-Chamberlain. Werner has only had one good season in the Bundesliga though and has no experience of European football. Signing the German as a first choice player would definitely be a risk.
Now let's move into the centre forward position. Although Daniel Sturridge is now fit and played well against West Ham last week, it is still a fair assumption that he will move on in the summer. Sturridge has suffered a few injuries this season and it looks to have affected him mentally. It really is a shame because a fit and firing Daniel Sturridge is truly a frightening prospect for any defence on any given day. If a decent bid comes in then it is hard to see the club turning it down. Danny Ings looks every inch the Klopp type striker. He had a very good start to his Liverpool career under Brendan Rodgers but two cruciate ligament injuries in as many seasons could signal the end of his time at the club. Again, it really is a shame to see such a player going through this situation. It's time for a fresh start for Ings and the club.
That leaves Bobby Firmino and Divock Origi to play up front. Firmino has had a very good season. He has come up with goals in important games but his style of play only suits certain games. Games where the opposition will come onto Liverpool and his tactical nous will exploit the two remaining defenders in the opposition backline. The games where teams turn to play with 10 men behind the ball is where we suffer for having Firmino up front. It's in these games that Firmino is shown for now being a natural centre-forward. As for Origi, his inconsistency is frustrating. He clearly has talent and can stretch defences. But, Origi can go missing in big games, can often look laboured and is easily marked. There may be a viable argument for Origi needing regular games. It may be a good idea to keep Danny Ings as a back up to Origi and make the young Belgian the main man as of next season. Maybe it isn't time for a fresh start for Ings. Maybe he needs to be drip fed games off the bench. Maybe he can provide competition to Origi.
Let's say for argument's sake that Ings and Sturridge are both sold. Liverpool are now in desperate need of a striker. We are looking for a proven goal scorer. We are looking for someone who has pace. We are looking for someone who can push defences back by playing on the should of the last man, creating space for midfield and wide runners. Someone who will be a marquee signing but not empty the bank account. I think Alexandre Lacazette fits the bill perfectly. There would be a lot about this transfer that would resonate with Fernando Torres. He is still young enough to make an impact but must leave his club soon to make that impact. He is proven in his own league at his own club. He has pace and has consistently produced for his club. Lacazette is exactly what Liverpool are looking for. The £35 million price tag should not scare us off. Lacazette will improve out forward line exponentially.
So there you have it. Four weeks later we have our Liverpool team for next season. We would now have a stronger defence, a solid midfield and a forward line to terrify any defence. Whether these recommendations are followed or not, it is clear that Liverpool need to strengthen next season if they want to qualify again for Europe's premier competition. Who knows, we may even be talking about finally mounting a credible title challenge this time next May.