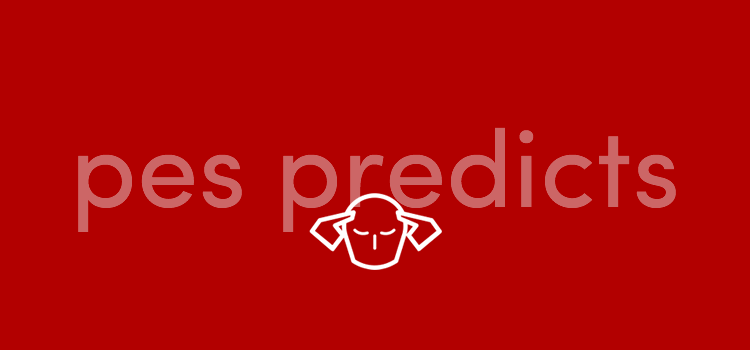 Hello! It's time for PES 2017 to earn some respect back, as this week it tries to predict the outcome of Man City vs Liverpool. Man City will be looking to get over their Champions League exit whilst Liverpool have had a week to brood about narrowly beating Burnley. Trying to predict these two lineups was difficult – City have so many options whilst Liverpool have many doubts. Hopefully, I'm somewhere near with this.
Man City kick us underway as Beglin says he is excited to watch Coutinho today. Hardly the biggest story of the day but that's your choice, Jim. City have started the better as well, with Silva letting fly from the edge of the box and Mignolet parrying it behind. The corner comes to nothing, but Drury feels it has been a "High octane start" by Man City. Well, now it is! De Bruyne has had the freedom of the field so far, and after Sterling played him in, the Belgian cut back onto his left foot and found the bottom corner. That's 1-0, and it should really be 2-0 from the restart as Aguero wins it back off Can before shooting wide.
Oh my goodness, that is 2-0. Sane wins it back off Matip, outruns him down the line before playing the ball low across the box, right between goalkeeper and the arriving De Bruyne, who gets there first and slots home. Caballero gives the City fans the thumbs up, like the terminator being lowered into lava. This is obscene by the way, City have another chance but Sterling's shot deflects wide. 27 on the clock and Liverpool are in serious trouble. They can't get a toehold let alone a foothold in this game.
Silva is the latest to pass up an opportunity, narrowly shooting wide on his left. A graphic tells me Liverpool haven't had a shot yet, which sums it up. Coutinho skins Zabaleta with a lovely step over but then he passes it straight to Yaya Toure. How can you mistake Lallana for Toure? Anyway, mercifully, that's half time. Virtual Klopp has work to do.
On we go then, Liverpool kick us off with the words of an angry German in their ears. Emre Can had been awful and that continues as Aguero takes the ball off him about 15 seconds after the restart.  Liverpool threaten for the first time though, Mane going down in the box but the referee waves it away. Oh and there goes any hope. Aguero battles past Klavan and drills a low shot into the bottom corner. Awful defending, no idea why he didn't just clear it, but that's 3-0. Oh my.
Beglin's a bit late to the party when he says that Liverpool's defence should be worried about the oppositions pace. Come on Jim you're better than that.  The clock strikes 70 and Liverpool have barely offered a whimper.  Man City play keep ball and their fans olé to sound their approval. How embarrassing. "Man City are closing in on a comfortable win." Thanks Peter. Liveprool don't seem keen on even trying to get a consolation. A more one sided game you will not see.
It's over. "Demolition. Destruction. Annihilation" says Drury, seemingly running out of D adjectives at the crucial moment. Not good viewing for Liverpool fans, unless you like watching your team get beaten without any sort of comeback.
I can't see this playing out in real life, I refuse to believe John Stones can keep a clean sheet. But, as always, this is only PES. It might not be right.
PES PREDICTS: Man City 3 – 0 Liverpool