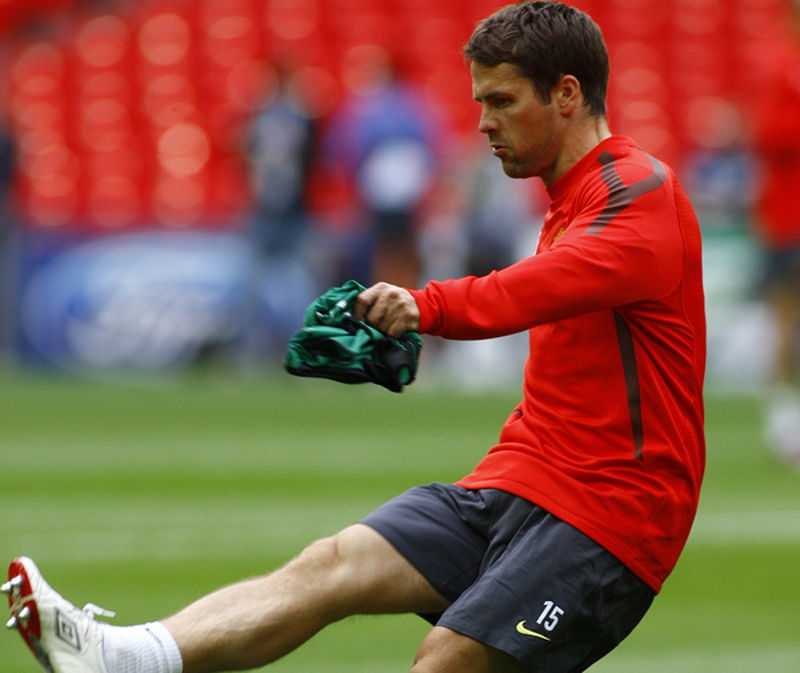 When it comes to rivalries, Liverpool fiercest rivals will always be Everton. With the clubs being located so close to each other, separated only by Stanley Park, and families often split down the middle in terms of who everyone supports, it is not all that surprising that most Reds will always consider the Blues the team that they are most desperate to beat. A close second on that list, though, has to be Manchester United, not only because of the club's geographical relevance to Liverpool but also because of the rivalry that has long existed between the two cities.
There are many theories about why Liverpool and Manchester have such a rivalry, with some suggesting that Liverpool's existence as one of the world's most important trading ports caused consternation up the road. Regardless of why it is the case, there is no arguing against the idea that Scousers and Mancs tend not to like each other very much. As a result, it is hardly all that surprising that not many players have made the journey between Anfield and Old Trafford, with even those that have done so usually having done it via another club rather than directly.
There are some players that have lined up in both shades of red, though. Some of them you will definitely have heard of whilst others you'll have absolutely no club about, which exactly why pages like this one exist. This is where you can learn your Liverpool trivia to get on over on any Mancunian mates you might have, such is the extent to which even pub quiz knowledge is an area where we want to be better than them if we can be. Here is a look at the players that have lined up for the home side at both Anfield and Old Trafford at some point over the years:
Michael Owen: Liverpool 1996-2004 / Manchester United 2009-2012
Any time a young player makes the breakthrough at Liverpool, supporters of a certain age will declare that they 'haven't been this excited about a youngster since Michael Owen'. The Chester-born striker was one of the most exciting players on the planet for a time, helping Liverpool to an historic treble during the 2000-2001 campaign, with his brace against Arsenal in the FA Cup final seeing it named after him. Sadly, injuries curtailed his career with the Reds and he departed for Real Madrid in 2004, meaning that he missed out on us winning the Champions League that season.
On this day in 2001 Michael Owen won Liverpool the FA Cup in a mad five minutes 🤩pic.twitter.com/Tk9HE7hVT9

— The Anfield Wrap (@TheAnfieldWrap) May 12, 2023
If you are to believed Owen's side of the story, he was desperate to return to Merseyside from Spain but the clubs couldn't agree a fee, so he ended up going to Newcastle United instead. When it was time to leave St James's Park he was still keen to sign for Liverpool, but with Rafa Benitez not willing to spend the money on him he ended up signing for Manchester United instead. The one thing you can't argue with on that front is the success he enjoyed there, playing 31 league games for the Red Devils and scoring five goals, leaving as a Premier League winner.
Paul Ince: Manchester United 1989-1995 / Liverpool 1997-1999
Born in Ilford in London, Paul Ince played 72 times in the league for West Ham United before earning himself a move to Manchester United in 1989. 'The Guv'nor', as he was known, was a midfield enforcer for Alex Ferguson's side and helped the Red Devils win their first and second Premier League titles in 1992-1993 and 1993-1994. He also won the FA Cup with them twice and a League Cup, alongside success in Europe thanks to wins in the European Cup Winners' Cup and the European Super Cup. Eventually, he fell out with Alex Ferguson and was sold to Inter Milan.
"He went flying in to Paul Ince, smashed him up in the air" 👀

Jamie Redknapp tells the story of Steven Gerrard's first ever training session with the Liverpool first team

📺 #SkyFootballShow pic.twitter.com/1ZK88liXN4

— Sky Sports Premier League (@SkySportsPL) April 16, 2020
He stayed in Italy for two years, making 54 league appearances for the Italian side and scoring 10 goals. In 1997, Roy Evans signed him to play for Liverpool, with the club's fans unsure about him given his past. Even so, a goal in the Merseyside derby went some way to convincing people he might work out ok, as did two against newly crowned champions Arsenal. He also scored against his former club in a 2-2 draw, although it didn't stop them from winning the treble that season. Eventually he fell out with Gerard Houllier, resulting in him being sold to Middlesbrough for £1 million.
Peter Beardsley: Manchester United 1982-1983 / Liverpool 1987-1991
Should Peter Beardsley be on this list? He did play for both clubs, but it is fair to say that his time at Manchester United was short-lived. Having come through the ranks at Carlisle United, the lad from Hexham gained a chunk of experience playing for the Vancouver Whitecaps before returning to England to sign for the Red Devils in 1982. The fact that he failed to break into the team and only played one League Cup tie against Bournemouth is suggestive of a player who was struggling to make an impression on the people charged with getting the best out of him there.
In 1987, having played for Newcastle United in 147 league games, Liverpool paid £1.9 million for him, with Alex Ferguson later saying that he'd offered £2 million but Newcastle refused to tell to them. During his time at Liverpool, Peter Beardsley made 131 league appearances, scoring 46 goals, departing the club having helped the Reds win the league twice and the FA Cup once. Later in his career he also signed for Everton to complete the double of Liverpool rival teams that he played for. It was his time at Anfield that he was most remembered for, however.
Phil Chisnall: Manchester United 1959-1964 / Liverpool 1964-1967
That Phil Chisnall stopped playing football in 1972 and yet was the last player to move directly between Manchester United and Liverpool tells you everything that you need to know about the rivalry the two clubs have. He was born in Manchester, growing up as a fan of the Red Devils and then signing on as an apprentice in 1958. His career was almost immediately jeopardised when he suffered a knee injury, but he recovered and turned pro in the November of 1959. A goal in the Manchester derby during a 2-0 win helped United fans take him to heart, but he left the club in 1964.
I can't take a rivalry too seriously when players interchange between them so often.

Since Phil Chisnall in 1964 no player has transferred directly between Liverpool and Man United. Nearly 60 years. https://t.co/GTurFMyXoD

— Red (@TaintlessRed) July 1, 2023
Chisnall's only England appearance actually came at Anfield in a 3-2 win over Germany. He then signed for the Reds, with Liverpool paying United £25,000 for him and the move facilitated thanks to the close relationship between Bill Shankly and Matt Busby. His major claim to fame, other than the transfer between the two clubs, is that he was the first player to touch the ball on Match of the Day. He only played for Liverpool nine times, scoring twice, with one of the games being the semi-final of the European Cup Winners' Cup against Celtic in the 1965-1966 season.
Matt Busby
It is obviously a bit of a cheat to have Matt Busby on this list, given the fact that the Scot never played for Manchester United. Yet his overarching present at the club means that he is at least worthy of a mention here, having been Liverpool captain during his time at Anfield. Interestingly, he actually started his career at another of United's rivals, signing for Manchester City on the grand old wage of £5 per week in 1928. He went on to play for them 204 times in the league, scoring 11 goals. He was sold to Liverpool for £8,000 in 1936, making 115 appearances and scoring three goals.
Matt Busby joined Liverpool FC on this day in 1936. The Reds paid £8,000 to sign the Scottish half-back from Manchester City who would go on to make 122 official appearances in the following 3 years at #LFC.#LFChistory_net pic.twitter.com/aJpuStsHd5

— LFChistory.net (@LFChistory) March 11, 2022
Having rarely missed a game for the Reds, he was made captain and when a young Bob Paisley arrived at Anfield, it was Busby who took him under his wing and showed him the ropes. There is little, doubt, though, that it is his time at Manchester United that Matt Busby will always be remembered for. He won the title with the Red Devils no fewer than five times, the FA Cup twice and the European Cup once. He was also the manager in charge at the time of the Munich Air Disaster, in which 23 people tragically lost their lives on the sixth of February 1958.
Players To Play For Both Clubs
Phil Chisnall is the last player that it is genuinely worth telling you about in detail, with the following being a list of the players that played for both clubs at some point during their careers:
Michael Owen
Paul Ince
Peter Beardsley
Phil Chisnall
Thomas McNulty
Allenby Chilton
Ted Savage
Tommy Reid
Fred Hopkin
Tom Miller
Jackie Sheldon
Tom Chorlton