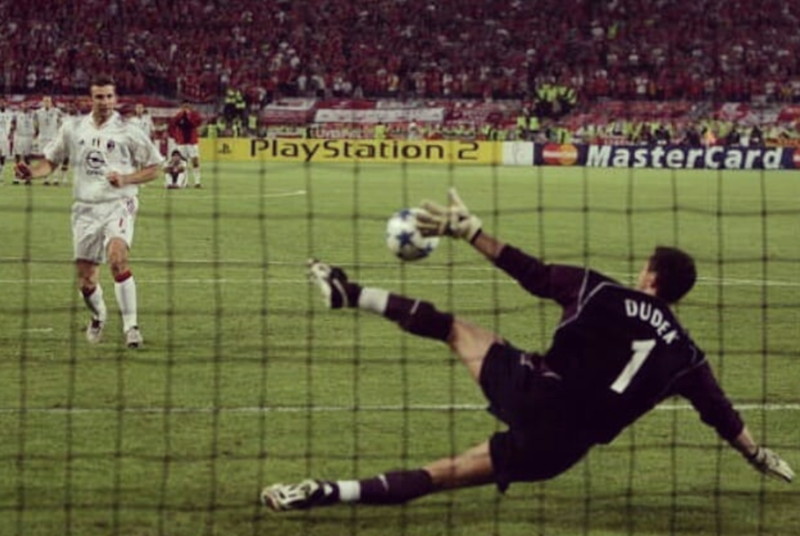 The history of Liverpool FC is always a fascinating one to study and discover, and the contents of this article are no different.
In this feature I will be analysing the greatest goalkeepers to have graced the turf between the sticks at Anfield.
Across all the decades there have been number one's, who have made the jersey their own.
Whilst, there have also been keepers who have not necessarily been first choice, but have been talented nonetheless.
Let's run through the best of them.
Sam Hardy – 1900s-1910's
This is a major, major throwback, but one worthy of a place on this list due to his early trendsetting in the early days of the club's history.
Signed for £500 from Chesterfield, he helped the club win the 1905-1906 championship and made a total of 240 appearances and making 63 clean sheets from 1905 to 1912.
Hardy certainly lived up to his nickname of 'Safe and Stead'.
Tommy Lawrence – Era: 1960s
A stalwart of Bill Shankly's all conquering Reds side, it took Lawrence five years after joining to make his full professional debut in October 1962.
He was famously dubbed 'the flying pig' by supporters due to his physique and acrobatic saves.
The Scotsman won the league title in '64 and '66, as well as the club's first ever FA Cup in '65.
Between 63-69 he missed only four league matches; such was his ability to avoid injury and stay fit.
But more impressively, he only conceded 24 goals in a season in 68-69, a record at the time.
Holding the jersey for eights years till 1970, he made a total of 390 appearances for the club.
Ray Clemence – Era: 1970s
Lawrence was the predecessor, as Clemence took over the number one spot and made it his own in the 70s under Shankly and later Bob Paisley.
He was a truly phenomenal goalkeeper, and considered by many as the Greatest of All Time, The GOAT in Liverpool's rich history.
Shankly praised his number one: "He had everything. Quick and doesn't want to be beaten. He's such a great goalkeeper."
He won more trophies than any other, winning three European Cups, five league titles, an FA Cup, a league cup, two UEFA Cup's, and a European Super Cup.
Clemence was also a record breaker in his own right, as he conceded just 22 goals in 41 league games in the 70-71 season.
He then surpassed his past self in his more experienced shape as he conceded just 16 times in 42 games in 78-79.
Clemence was also an England great, making 61 appearances, racking up 31 wins but often found himself behind fellow legend Peter Shilton in the pecking order.
In his later life, he was a goalkeeping coach under Roy Hodgson's stewardship.
Bruce Grobbelaar – Era: 1980s and 1990s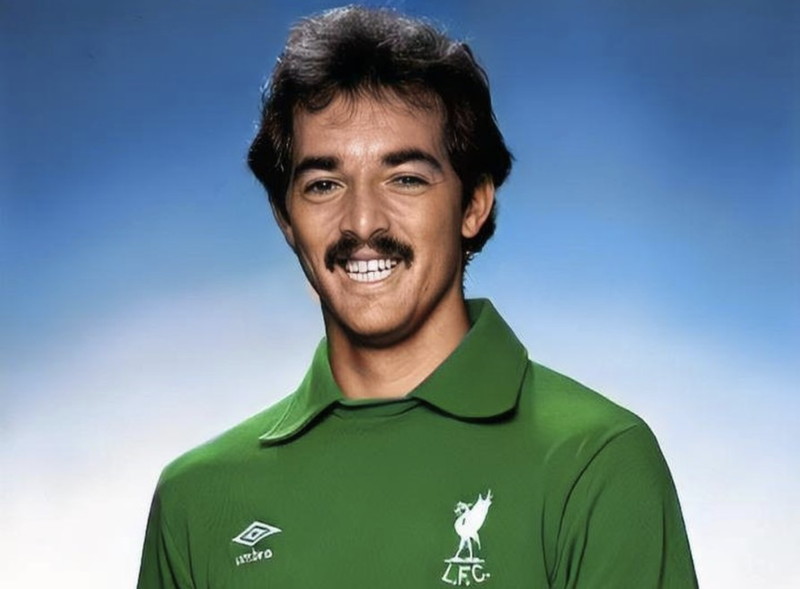 Hands down, one of the best to play for Liverpool.
And such was the Zimbabwean's longevity that he starred from 1981-1994 between the sticks, making 440 league appearances and a grand total of 628 in all competitions.
Grobbelaar took over from Clemence, which fits the chronological theme of this article.
From 81 to 86, he made 317 consecutive appearances such was his level of consistency.
During his time at Anfield, he won six league titles, three FA Cups, three League Cups, and the 1984 European Cup, which was arguably the highpoint of his career.
Grobbelaar was a spider as he wobbled his legs, putting off Italians Bruno Conti and Francesco Graziani of Roma with his cheeky antics.
All within the laws of the game of course, as Liverpool overcame Roma 4-2 on penalties in their own back yard at the Stadio Olimpico, for a famous victory.
David James – Era: 1990s
The England under-21 star took the jersey from Grobbelaar in the 92-93 season.
He was one of the brightest stars in the game, although he was prone to mistakes in his young career and certainly more famously in his later career for his country.
But he did make 214 league appearances for the club, making 72 clean sheets.
And 277 total appearances and 102 clean sheets, which was quite reasonable.
He is included in this list as he was a consistent Premier League performer for nearly 20 years, and fifth on the list of all-time appearances with 572 top level matches played.
Brad Friedel – Era: 1990s
The man who took over from James.
He only made his debut in 1998, and left a year later in 99 having made just 22 appearances.
But you have to recognise quality and a successful career when you see one.
And the American was one of the best and most consistent in Premier League history over a sustained period of time, and made some outstanding saves.
He made a total of 450 league appearances, a record for any North or South American player.
Sander Westerveld – Era: 90s and early 2000s
The Dutchman was a talented keeper and made his debut in 1999, before similarly to his predecessors, making his final appearance just two years later.
The highpoint perhaps was his involvement in the treble winning 2001 side of boss Gérard Houllier, as the club won the league cup, FA Cup and UEFA Cup in some style.
He was under-rated, perhaps not perfect, but still a good shot-stopper.
Jerzy Dudek – Era: Early 2000s
This has to be an Anfield fans favourite.
Dudek arrived from Dutch side Feyenoord in 2001 and was an instant hit as Liverpool finished second in the league in 2002 with the Pole solid between the posts.
At one point he lost his place to then youngster Chris Kirkland, but soon regained his position.
The highpoint of course would be his Grobbellaar style heroics in Istanbul in 2005 as Rafa Benitez's Liverpool won the Champions League for a fifth time.
Dudek performed an outstanding double save to deny Andriy Shevchenko in normal time with the score locked at 3-3 after the Reds stormed back from 3-0 down.
But it didn't stop there, as they won the decisive penalty shootout 3-2 with a famous, famous wonder save from Shevchenko again giving Liverpool Old Big Ears.
The arrival of Pepe Reina limited Dudek and he left after six seasons in 2007, having played a total of 187 matches and keeping 77 clean sheets.
Chris Kirkland – Era: Early 2000s
I remember the days of Kirkland when growing up, and he was seen as this very talented up and coming England under-21 stopper.
He was very highly rated by the club and within the game.
After impressing for Coventry's academy, he was soon snapped up by Liverpool in 2001 and was the understudy or the young apprentice to Dudek.
Kop boss Houllier described him as 'big and brave'.
He only made 45 appearances for the Reds before departing in 2004, but with his sheer potential, he is worthy of inclusion on our list.
Pepe Reina – Era: 2000s to 2010s
Benitez brought in fellow Spaniard Reina from Villarreal in 2005, and the 22-year-old already had experience under his belt having played 175 first team matches.
He was also a former Barcelona alumnus.
Reina would go on to enjoy nine years at Anfield till 2014.
He was an instant hit in his first season as Liverpool won the 2006 FA Cup with his penalty shoot-out heroics, saving three West Ham penalties to give Liverpool the victory.
In 2008, he won the Golden Gloves for the third season in a row after keeping the most clean sheets, thus was his unbelievable amount of consistency.
He also achieved 50 clean sheets in the fewest number of matches, 92, surpassing the great Clemence, who did it in 95 games.
For his country he found it difficult to breakthrough as the recognised number two, behind Iker Casillas.
As his Anfield career went on, mistakes trickled into his game as Liverpool eventually replaced him with the otherwise mildly adequate Simon Mignolet.
But Reina did leave Anfield with a lot of respect and his head held high, having made a grand total of 394 matches for the club, and a very commendable 177 clean sheets.
Caoimhin Kelleher – Late 2010's to the Present Day
The current number two to Alisson Becker, but the Irishman is a top-drawer goalkeeper.
He has been reliable when called upon and was fantastic last year helping Liverpool to win the League Cup, before securing the FA Cup for a domestic double.
There are rumours tht the 24-year-old could be due to depart this summer for more gametime.
But fingers crossed, boss Jurgen Klopp can persuade his talented keeper to stay and Reds fans can see more vintage moments from him.
To date, he has 10 clean sheets in 20 games, which isn't too shabby is it?
Alisson Becker – Era: 2010's to the Present Day
The final goalkeeper on the list, the current modern day Liverpool stopper, is arguably the greatest to have played for the club, or one of them at least.
Every season, he is a top contender for the Golden Gloves, alongside countryman Ederson of Manchester City.
Both are highly consistent with virtually nothing separating them.
Some of the saves Alisson has made, even this season with his side struggling for form, have been unbelievable.
He has often kept his side in matches and secured vital points due to his own brilliance.
Alisson also has the modesty and calm, confident manner to go with it.
Since joining in 2018, he has made 223 appearances, and keeping 98 clean sheets in the process.
Time will tell if fans and pundits alike look back on his Anfield career and call him the greatest LFC has ever had.