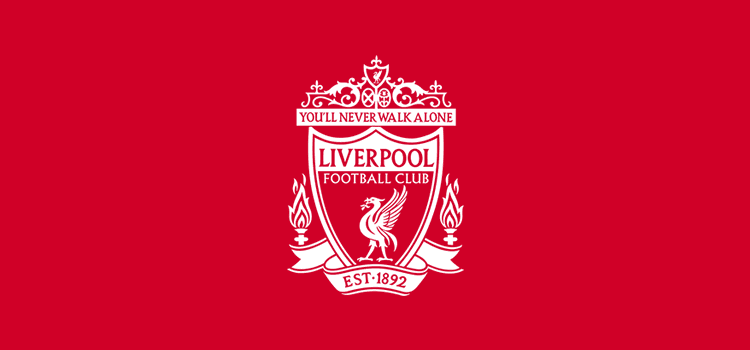 The Merseyside Derby holds a special place in all of our hearts. We all want to put one over our rivals and there is no greater feeling than sending Everton back across Stanley Park with their tails between their legs. I honestly believe though than you don't feel that as much if you are not from the city. Manchester United and Chelsea are now global clubs. Wherever you go in the world you are as likely to meet a United or Chelsea fan as you are to meet a Liverpool fan. That isn't the case with Everton. Take this as a sly dig if you like, but their appeal isn't that far reaching.
As a Scouser and coming from a family of Blues and Reds, winning the Merseyside derby is a necessity. A loss is simply unthinkable. If Liverpool lose a derby then they become insufferable in the aftermath. That being said I have chosen to write a game where Liverpool don't win. In fact, this one ends in a draw but is special for a different reason – the return of the king.
Liverpool had lost at Goodison Park earlier in the season. A 2-0 Everton win saw Roy Hodgson lose more of the Liverpool faithful who were willing to give him a chance and, to display how out of touch he was, described a potential win in the build up as "utopia" for us. Utopia. Nah mate, a win is fucking expected over Everton. Anyway, his first game in front of the new owners didn't go exactly to plan and Roy was eventually shown the door in the New Year. Liverpool fans had campaigned for one man to take over but the previous owners had knocked that notion back. Even if they had wanted him, surely he wouldn't come back into management after twelve years away from the game – would he?
On the 8th January 2011 the king made his return to a Liverpool dugout. Kenny Dalglish was given the job until the end of the season. For me, Kenny was this mythical figure in the clubs history. Roundly regarded as the greatest player to ever pull on a red shirt, all I had seen of his was on videos and hearing what my Dad had told me. Now I was going to get to see him in the flesh and see if his management was as good as his playing ability. I knew he had had a torrid time at Celtic and Newcastle United at the back end of his career. However, he won the double in his first season as player-manager in 1985/86 and won the Premier League with Blackburn Rovers in 1994/95. He couldn't be that bad.
I was a season ticket holder at Anfield that season and had to wait another week to see Kenny step out of the Anfield tunnel. I remember that being at the forefront of my mind as I made my way to the ground that day. My Mum would give myself and my cousin a lift to games, and all the way from Netherley to Anfield we talked about how his first home game in charge would go. Merseyside Derbies create special atmospheres anyway. When royalty comes back home though there was electricity in the air.
The two teams came out and lined up and the Everton coaching staff followed. When Kenny Dalglish emerged though I haven't anything like it for a players, let alone a manager. He waved at the crowd in his usual dignified manner before taking his seat, but The Kop, which I was fortunate enough to be a part of that day, sang his name throughout. Anfield was bouncing, buoyed by the sheer presence of a legend. You see, Kenny Dalglish is more than a former player and manager to this club. He was one of the best players in the world in his day. He did things nobody else could do. He continued the success that previous managers had brought to the club. In the wake of Hillsborough, he was a shoulder for not just the players but also the families to cry on. He put them first. He was from Glasgow but he was one of us. Having him back was magical and this game was befitting of his return.
We weren't at our best this season so when Raul Meireles gave us a twenty eighth minute lead thanks to an unstoppable drive from eighteen yards. The roof came off the place when Meireles scored and I felt as if my throat would disintegrate if I'd have shouted any louder. It wouldn't last though. After leading at the break, Liverpool looked a completely different side in the second half's opening stages. We were only four points clear of relegation and lying 13th in the league at this point in time, and we were beginning to show why. Poor defending from an Everton corner saw Sylvain Distin equalise. That was forty three seconds into the second half. Six minutes later, Steven Pienaar played a defence splitting ball between Sotirios Kyrgiakos and Martin Skrtel. Jermained Beckford got onto it, cut back inside the retreating Kyrgiakos and fired across Pepe Reina to give Everton the lead.
Kenny's homecoming was going pear shaped. It wasn't supposed to be like this. Everton hadn't won at Anfield in twelve years. That run was supposed to carry on. Three points were a given against these. How could we let this happen, today of all days? We needed someone, anyone, to step. Someone reliable to who scored goals at important times. Someone you could hang your hat on. Torres hadn't been in the game, it transpired his head was elsewhere. Steven Gerrard was ruled out so we couldn't turn to him. Who was the next best thing?
On seventy minutes Liverpool had a corner. Maxi Rodriguez swung it in and Everton scraped it away. Martin Skrtel had the ball in the six yard box and Tim Howard rushed to his feet, bringing him down in the process. The Kop erupted and the referee gave a penalty. Only one man to salvage this situation. Dirk Kuyt stepped up and sent Howard the wrong way to level the scores. Defiant cries rang around stadium. Would Kenny's first game back be a dramatic one?
We pushed and we probed for the last twenty minutes but couldn't find a way through a stubborn Everton defence. The game finished 2-2 and, in the cold light of day, it was probably a fair result. It's easy to look at it in isolation seven years on and admit that both sides sharing a point was the right thing. Back then though, it felt a bit like an anti-climax. It was almost as if these players had let their manager, the man brought in to save our season, down.
Kenny would go on to lose just three league games between the derby and the end of season. We lost Fernando Torres at the end of that month but brought in Luis Suarez, who can now be seen as an exponential upgrade. We finished sixth that season, which was an achievement in itself considering we were four points of the drop zone going into this game. The following year we won the Carling Cup and got to the F.A Cup final under Kenny. However, an eighth placed finish wasn't good enough and he was replaced by Brendan Rodgers.
Merseyside Derbies take on a life of their own in the build up. Twitter becomes a nightmare to navigate, mates become unbearable and family get togethers are avoided (for me at least). This game didn't need the added ingredient of Kenny Dalglish's first game back to stir the pot. To have his return played out to the backdrop of this game though was what being a football was all about. The result wasn't ideal and the game wasn't a classic. Being there that day though and getting to experience all of that, was something you tell the grandkids about when you put their first red shirt on them.