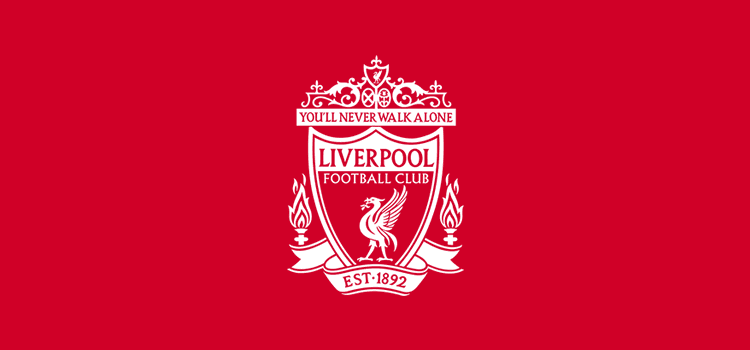 1985/86 was Kenny Dalglish's first season in charge, which culminated in a first League/FA Cup double for the reds.
Everton, Liverpool's main rivals in those days, had come to Anfield in February 1986 and walked away with a comfortable 2-0 victory, which if the press had anything to do with it, was a title decider. I walked away from Anfield that afternoon not doubting the Reds' ability to bounce back but at the time it seemed like it was Everton's title to lose.
The tide is turning
However, the Reds had other ideas, going unbeaten in the twelve games to the end of the season (winning eleven) to pip Everton to the league by two points. The tide really turned one midweek night at the end of April with the reds going to Leicester City and winning, whilst the blues lost at Oxford United.
A sole Dalglish goal at Chelsea gave us the league a week before the FA Cup Final. Now, Stamford Bridge in those days was a bit of a dump. Open terracing and miles from the pitch due to the track round it. No Russian money in those days, just Ken Bates and his mad electrified fencing.
With the League in the bag, it was off to Wembley the following Saturday for the first all Merseyside FA Cup Final. Even though we had won the league, it was one game both sides just couldn't afford to lose. Who would want to be remembered for losing that game?
No ticket for us, even though we had been loads of games home and away that season but I can't remember what the loyalty required was but hey some things never change. My Granddad stepped in for my brother and I and said there is no way we're going to miss this. He dropped us £60 a piece to buy two black-market tickets (face value £8), with a Derby County stamp on it, for behind the goal standing up in our end.
The girlfriend (now wife) was 8 and half months pregnant (born two weeks later to complete the treble) with our first and she inquired what I would do if she went into labour. 'Put a tannoy message out at Wembley and I'll get the next train home' was my reply, with fingers crossed round my back.
Wembley, Wembley
Train early doors to Euston with another mate of mine and his Granddad, who got two tickets every Cup Final from some connection in the FA (refs society or something). He was a little bit deaf my mates Granddad and misinterpreted a few words we said, which kept us, in a funny way, amused. First pub refuses us entry, no colours or some rubbish and even though we plead that it's a Merseyside final, etc., the cockney doorman was having none of it. We eventually slide onto a boozer near Baker Street (The Globe) and a good few jars were sunk.
Off to Wembley via the tube for some merriment round the ground with a few cans and watching the lads trying to climb into Wembley by any means possible. Into the ground along with almost 100,000 others and we stand behind the goal on the terraces, which happened to be the end none of the goals were actually scored in!!
Gary Lineker scored for Everton to take the lead 1-0 but the reds shake off that set-back to win the coveted double. The turning point for me was when Bruce Grobbelaar and the late Jim Beglin had a fall out over something and nothing. After that the reds seemed to suddenly turn on the style.
Ian Rush equalised in the 2nd half, before Craig Johnston gave the reds the lead. Then a wonderful passing move resulted in Rush getting his 2nd to bring the cup back to Anfield, 3-1. Alan Hansen lifted the famous trophy into the late afternoon air. Howard Kendall's Everton were devastated, finishing the season empty handed.
Home sweet home
We (obviously) buy some cans for the train journey home and we settled down to some serious drinking and celebrations of a fruitful, long hard season and a first double under our belts.
We arrived home and my brother had this great idea of going to a nightclub around the corner from the station that we had frequented in the past. I told him you had no chance of getting in (which he didn't), so I made my way home walking, with no chance of a taxi.
It wasn't far before I walked past some rough looking lads outside a DIY superstore, and I thought here we go, I'm in for a pasting here. They shouted something to me about the match (I had a shirt on, scarf on and prog in top pocket) which had me responding with a bit of humour and I ended up chatting to them, after which one of them offered me a lift home on his high-powered motorbike, which I duly accepted.
Unreal really, just been to Wembley and won the double and here I was on the back of some strangers 1000cc Honda or whatever it was, with a load of ale inside me. I was home in 5 minutes and I dropped the lad a couple of quid.
I went into our house and my Mum asked if I wanted a drink. My reply 'Make mine a double please Mum'.