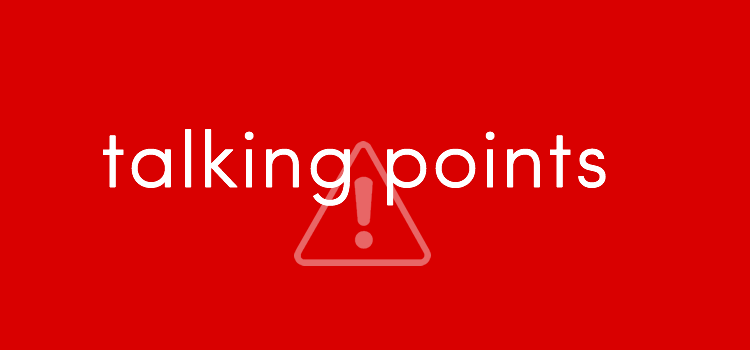 Anfield, Liverpool – This is a strange time, a time when Premier League football has almost become an afterthought for Liverpool Football Club. In spite of whatever may be going on in various competitions though, every team still has to play their 38 league games.
Jurgen Klopp, perhaps surprisingly elected to field a very strong eleven. With the only change from the win in Manchester being Henderson in for Milner.
Bar a few potentially shaky moments, the match was comfortable throughout. Mané putting the hosts ahead early before Salah and Firmino added in the second half.
Anfield was full of smiles, as The Reds cruised to another win. Here are the three key talking points after Liverpool's 3-0 victory over Bournemouth.
1 – Attacking Weapons Aplenty
82…82 goals have been collectively scored by Liverpool's scintillating front 3 this season. The number was 79 heading into the weekend. But like they've so often done this season, all 3 got themselves on the scoresheet.
The scoring started with Sadio Mané just 7 minutes into the game, when a Jordan Henderson cross was tucked away by the winger after he saw his initial header saved by Asmir Begovic.
The Bosnian goalkeeper was left even more flustered as Salah's outrageous looping header got the better of him midway through the second half.
A flurry of Liverpool attacks kept the opposition defence busy, and Roberto Firmino was able to put the icing on the cake in stoppage time. The Brazilian received the ball from Oxlade-Chamberlain and cleverly fired it past the aforementioned Begovic at his near post.
The burst from midfield that Oxlade-Chamberlain made in order to set up Firmino's goal was a recurring theme. The midfielder was absolutely terrific but his performance will likely be overshadowed by the brilliance of the men in front of him.
Game by game, week by week, Chamberlain continues to show just why Jurgen Klopp wanted to steal him away from Arsenal.
He possesses a variety of skills that make him the perfect midfielder in a Jurgen Klopp system.
His explosiveness on the ball and impressive physique make him a nightmare to stop when in motion. However, his tidiness on the ball, as well as his range of passing are attributes that he definitely does not receive enough credit for.
He's made himself an integral part of this team, and the work he does in behind the front 3 will be pivotal to any success the club has in the last month of this campaign.
2 – 40 Goal Hero
What a ridiculous season this man is having. Mohamed Salah's headed finish past Begovic was his 30th Premier League goal of the season, and his 40th in all competitions.
He needs 2 more goals to break the current record of the former, and the latter stat makes him the first Liverpool player to reach that tally since Ian Rush. Such feats in a debut season are simply unheard of.
The quickness with which he's gelled with his new teammates is frightening. His link-up play with Firmino in particular has been an absolute joy to watch all season long.
However, it's clear to see that this rapport has been developed with players all over the pitch. Each of his last two league goals have been assisted by the left and right backs respectively.
Both he and Trent Alexander-Arnold were on exactly the same page when the full back picked him out with a brilliant cross, leading to Saturday's second goal. His teammates know where to find him, and opposition teams simply cannot handle him.
This is all coming from a player who is primarily a right winger, choosing his moments to drift centrally to devastating effect.
The fact that it's still uncertain whether the Egyptian will win the PFA Player of the Year award is ludicrous. It wouldn't be a crazy leap to claim that he is having one of the best individual seasons in Premier League history, maybe even the best.
3 – 3 Goals in 2nd Gear
The context of Liverpool's season made Saturday's clash with Bournemouth nigh on meaningless.
Top four is pretty much a formality and a gargantuan Champions League semi-final awaits them in less than a fortnight.
You'd be a brave man to utter those words in front of Jurgen Klopp though, as his team continues to grow in its professionalism.
Anfield was in full voice, and the players gave their fans a quality performance with minimal effort. Everyone in the stadium remained calm throughout, as the victory was never in doubt.
This is an aspect to Liverpool's game that has been drastically improved since the turn of the year.
Perhaps this is due to the arrival of Virgil Van Dijk, perhaps due to the reintroduction of Karius as number 1, or maybe the team has just progressively gotten better as the season has developed.
Teams come to Anfield expecting to lose, the notion that a team can come and get at Liverpool with the hope of snatching a win is long gone now. Confidence, quality, and efficiency seems to be the order of things in the red half of Merseyside.
As the club's European ventures continue to make the season's climax more and more tense, comfortable performances such as these will become more and more welcome.