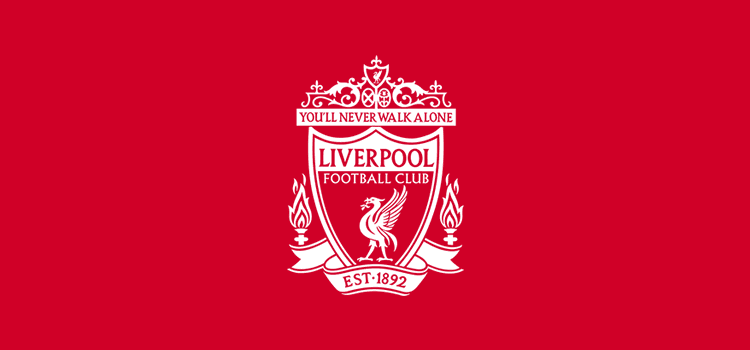 Situated on the broadcasting gantry within Anfield's main stand, Oliver Miller offers his view on Liverpool's Premier League match against Watford. 
"I'm sorry," said Mohamed Salah. It wasn't directed at a team-mate, nor at Jurgen Klopp. It wasn't even a gesture to the home fans. But instead, it was said to Orestis Karnezis, the Watford goalkeeper. Salah was apologising to the opposition goalkeeper because he had just scored four goals against him and set up another. This, more than anything else, gives light to the character and personality of the player who is now leading the goalscoring charts across Europe with aplomb.
It is rare you see Salah without a smile on his face. Whether it be when he is on the pitch, at Melwood – Liverpool's training base – or in the tunnel. When others fear and threat about what the match ahead has in store for them, Salah is a beacon of positivity. He addresses a match as if it were a game in a park. He plays with a smile and expresses himself through his skill and execution. And it is this sincerity that has led him to be one of the best players in Europe this season and even apologise for it.
The joie de vivre that Salah both plays with and provokes was evident again at Anfield on Saturday evening. Liverpool played Watford in the opening match of this season's campaign – Salah's first competitive match for Liverpool – and since then he has scored 36 goals in all competitions (28 in the Premier League). How he has even found the time to also provide nine assists in the Premier League is incredible and shows that he is bringing more than just his goals.
There was an ever-growing purr whenever Salah was on the ball against Watford; it came from the crowd, the press on the gantry and even his team-mates. Joe Gomez said after the match: "He's a special player, he is special to watch and I think we on the pitch enjoy it as much as the fans do. The goals he brings are invaluable and he is just so good to play with. It was a pleasure to be out there."
His goal drought was over, some joked. His influence last weekend at Old Trafford was limited by Manchester United's defence – Ashley Young and Nemanja Matic in particular – but it was back to business against a Watford defence that lacked resistance and allowed him to flourish, albeit in poor weather conditions. "Conditions were difficult," Klopp said post-match. "It was obviously slippery and everybody suffered but not Mo in that situation. It was really special."
A flurry of snow descended as the players walked out onto the pitch and lined up for the Premier League anthem, but as early as the third minute, Watford had to deal with a blizzard of another kind. Georginio Wijnaldum – returning to the side after last weekend's defeat – sent Salah forward with a fine through ball. He took it in his stride, dummied, left Miguel Britos on his backside, then pushed his shot beyond Karnezis. An early lead that Liverpool never once looked like losing.
Minutes later, Jordan Henderson – who was a big miss for Liverpool at Old Trafford – delivered a neat pass that almost put Salah away again. Those in the frozen stands were warmed by the quality that was on display. Midway through the first-half, he found Roberto Firmino with a cross-field pass. The Brazilian's beautiful drag-back foxed poor old Britos again. Taking a step inside, Firmino fired a fizzing shot. However, Karnezis palmed it over.
Then with the half-time whistle looming, Andy Robertson swept over the most delightful of crosses to the far post. The pin-point delivery landed at the feet of Salah, who – never one to turn down an invitation – accelerated ahead of everyone else to side-foot home. A goal scored with ease and style exemplified all of Liverpool's qualities.
Much of the Anfield crowd were still below on the concourse, huddling together with hot beverages in hand to keep warm when Salah was at it again. Haring down the right wing, he again embarrassed Britos, before swishing over a left-foot cross for which Firmino converted with the most flamboyant of back heels. The quality of the goals seemed to increase with each one. Gomez, post-match, admitted this one was 'indescribable' and it was the right-back who was providing the next goalscoring opportunity. His superb cross found Firmino but this one he could not convert.
Javi Gracia was seeing his side concede three goals for the second match in a row. The beleaguered manager attempted to stem the flow by bringing on Will Hughes to replace the ineffective Richarlison and swapping the isolated Troy Deeney with Stefano Okaka. But, apart from the busy Roberto Pereyra hitting the bar with a fine free-kick, his team had nothing to offer. Nevertheless, Liverpool were by now rampant.
Alex Oxlade-Chamberlain – who came on to replace Wijnaldum – warmed Karnezi's gloves with a long-range shot. Even fellow substitute Danny Ings had a crisp effort which the keeper beat away. The Kop would have liked nothing more than to see Ings, whose time at Anfield has been ravaged by injuries, score in the romp. The game, though, belonged to Salah. And, after 77 minutes, he showed his colleagues how to finish.
Picking up the ball on the edge of the area, jinking and feinting and dipping his shoulder, switching the ball from right foot to left as he drifted through the Watford ranks, he somehow slipped a shot past five yellow-shirted defenders into the far corner of the goal. His first Liverpool hat trick and what a delightful way to get it. And even when he tried to set up Ings for a goal, Salah was obliged to smash home the rebound when Karnezis parried the striker's shot. In doing so, he became the first Liverpool player to score four in a match since Luis Suarez.
The snow returned as the full-time whistle approached. The light covering of snow resembled the icing on a cake; it was Salah who had provided the cherry on top. The Anfield crowd left having seen a performance to savour. Salah, with the match-ball in hand, strolled off with barely a sweat. His quality dusted the Anfield turf akin to the fresh snow. The smile on his face was nothing new but even he – the most humble of professionals – must have been impressed with a job well done.