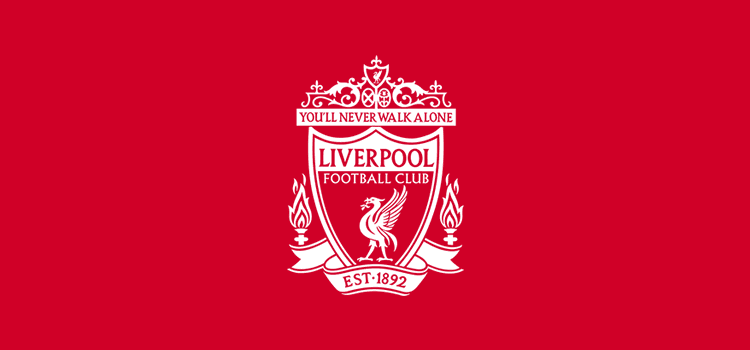 The 2nd of September 1913 should be a date etched into every Liverpool fans mind. This was the day Barbara Shankly gave birth to a baby son who was to be christened William and go on to lead Liverpool Football Club from a run-down club going nowhere, to the heights of domestic and European football.
True legend
The biggest accolade I can give Bill Shankly is that Liverpool would not have become the institution it is today if he hadn't of walked through the Anfield door back in December of 1959 to take the managers job, that I'm convinced of. Bob Paisley, his trusted side-kick, said in his own autobiography that 'His arrival was the making of Liverpool'.
The numerous League championship triumphs, the five European Cup's, the FA Cup's, the League Cup's and the UEFA Cup's can be directly linked to the great man taking charge on that cold December day, in what was to become the greatest Christmas present Liverpool supporters ever had.
Emlyn Hughes, the first Liverpool captain to lift the European Cup in that barmy night in Rome in '77 (as the song goes), described Shanks as second only to his father, Fred Hughes, as the greatest man who ever lived and he wasn't alone in his thinking.
The night Hughes lifted 'old big ears' into the Italian sky the starting 11 contained only three non-Shankly players in Phil Neal, Joey Jones and Terry McDermott. That's what the management did in those days, stick to a trusted formula and replace just 1 or 2 players per season. 'Why fix it if it isn't broken' Shankly would tell his trusted lieutenants and Paisley carried on this idealism.
Heart on his sleeve
Shanks had a passion for football like nobody before him and probably like nobody since. He lived football 24 hours a day, with the only other passion in his life being his family. That passion shone through from the first day he walked into Anfield until the day he sadly announced his retirement. It was like switching a light on which illuminated the dark place in L4.
Within this passion shone an incredible wit and down-to-earth wisdom. He wasn't particularly educated to a high level and he was at ease most when talking football. Shanks never really liked the movers and shakers in the boardroom because he was a working-class boy who deemed the only way to achieve success was through grafting and hard work. The flash suits and cigars brought suspicion rather than admiration.
It was an all-consuming passion and determination that set the standards for Liverpool FC that still holds good to this day. He also played the game this way during his playing career and brought the same ethics into his managerial days.
100% dedicated or else
Shanks himself was 100% dedicated to turning Liverpool into the force they became and he expected the same level of dedication from all around him. If a player was injured, he was always suspicious of that players motive and would sometimes shun the player, even if it was genuine. He was a manager that wanted his player to run through the proverbial brick wall for the reds cause.
Take Gerry Byrne, for example, in the FA Cup final triumph of 1965 versus Leeds United. Byrne had fallen heavily on his shoulder and with no subs in those days, was strapped up and told to get on with it. Bob Paisley had been on the pitch to treat Byrne with his trusty magic sponge and reported back to Shanks that he thought it was a broken collar bone. Byrne played on in excruciating pain and even set up Roger Hunt for the opening goal. This was exactly the kind of character Shanks like, a player with a huge heart, who had ability and courage.
On the return to Liverpool with the FA Cup in 1974, part of his speech to the thronged mass outside St. George's Square spoke about how he told his players they should be privileged to play for these great supporters. It included the line 'I've drummed into them that they must be loyal, that they must never cheat you the public'. That just about summed up how he wanted his players to carry themselves and also how much he adored the Liverpool fans and The Kop in particular.
Collective play
Shanks' main principle was that, above all else, football (and training in particular) should be simple and enjoyable. He always preached to not over-elaborate and that the collective force of the team was always more powerful than the individual. It was his working man's philosophy coming to the fore again. Down the mines in his home town of Glenbuck there was never any 'fancy dans', as he liked to call them. All the miners earned their wage and grafted as hard as the man next to him. There was no time for slackers as he used to say.
It was a true socialistic approach, leaning towards that fiery trade union leader burning inside the great man. He demanded you help the man next to you, simple as that but he also demanded that you stand on your own two feet for the Liverpool cause.
Shanks stated that "The socialism I believe in is not really politics. It is a way of living. It is humanity. I believe the only way to live and to be truly successful is by collective effort, with everyone working for each other, everyone helping each other, and everyone having a share of the rewards at the end of the day."
Within this hard-working mentality, he demanded his team to be disciplined. He learned from an early age that it was not worth the effort to argue with a referee if he thought he had got something wrong because the referee never changes his mind. This was particularly true when the reds started to embark on regular trips into Europe, when he held referee's and officialdom in general with great suspicion.
Success demanded
It was this demanding of success and improvement that set the wheels in motion the day he walked into our club. The pitch at Anfield was a mess, the ground far from pristine and Melwood, our training complex, was in a state of dereliction. How could a first-class team play with second class facilities he preached to the men in charge.  He got his way by slowly improving these problem areas, like spending £3,000 on a watering system for the Anfield pitch.
It wasn't an overnight process to turn the reds into a major force but the foundations were being built. Promoted in 1962 by winning the Second Division and then winning the top division in 1964. Shanks had got the reds exactly were he had wanted and promised all those years earlier.
However, it was in 1965 when Liverpool beat Leeds United at Wembley Stadium to win the FA Cup for the first ever time. Shanks himself described this as his greatest triumph. The cup that Liverpool had been yearning for was finally resting in the newly extended trophy cabinet. It wasn't the FA Cup of today, devalued by many, it was a nod towards the success that Shanks had repeatedly demanded from those around.
He went on to win two more League titles, an FA Cup and success in Europe with the UEFA Cup and then amazingly his only Manager of the Year award at the end of that 1973 season. However, it wasn't all plain sailing. In the ultra competitive world of football of the late sixties/early seventies, not one or two teams dominated like most leagues of today. Liverpool went from the league title win of 1966 to the league title win of 1973 without winning any silverware. Can you imagine that these days, there would be a clamour to sack him from the impatient football community of today.
Away from football
Shanks had very little hobbies away from football. Nessie, his dedicated and much-loved wife, used to dread going out anywhere with Bill even after his retirement because she knew eventually that he would latch on to someone and talk football for hours and hours.
The other love of his life was his family. He absolutely adored his wife, even though she knew absolutely nothing about football. Maybe that's why they were so good for each other. Both opinionated but Bill was the big softie at heart. Never more so than when his children came into his life and then eventually his grandchildren.
Back to the future
It's a question I've asked myself many times over the years but how would Shanks have coped today in management? Even in Liverpool's heady days in the mid-sixties Shanks was always a reluctant spender of big money, treating it like it was his own. Today, when even an average right back commands a huge transfer fee and mind-blowing wages, Shanks would have been distraught with that side of the game. This multi-million-pound part of the game would have reduced his enjoyment vastly. He was in touch with the man in the street and the distancing of Premier League players to almost rock star status would have sat uneasy with the great man.
His philosophy of pass and move, keeping the game simple, playing the ball from the back and a collective responsibility, would still hold well even in today's modern game. It was almost like Shankly and his staff had already invented 'Tika-Taka' football back in those early sixties but nobody had given it a sexy foreign name at that stage.
His players would no longer be able to exist on steak and chips of course like one of his boxing heroes Joe Louis. His thought process went something along the lines of if it's good enough for Joe Louis, it's good enough for Liverpool.
Social media and players posting comments would have blown his mind. He was a simple man and wouldn't get his head round why players would air their grievances on a site such as Twitter rather than face to face. He demanded loyalty from those around him and such public outbursts was far from the Liverpool Way. He (and future generations) sorted the problems at the club behind closed doors.
Don't get me wrong he would have played the press now better than anyone. He used to throw out many famous snippets of quotes that the press loved. Shanks was a master of mind games many years before it became the norm in the Premier League. He used to knock the opponents down when talking to his own players, like the time he rubbished Anderlecht before a big European tie and then pronounced in the dressing room after that they have just beaten one of the best sides in Europe. It was his way, build up his players to believe anything was possible and it usually was.
Never forgotten
Yes, we have the Shankly Gates and the statue situated behind his beloved Kop. Even without these real, solid reminders, Shanks will go on in our hearts forever. He was the man I never met but a man I feel I know so well through the numerous old interviews, tapes, newspaper articles, etc.
He was without doubt the start of Liverpool Football Club rising from mediocrity and arguably the clubs greatest ever signing. He was a people's man and connected with the Liverpool folk, who had the same working-class traits. He loved them, they loved him, a perfect marriage.
Shankly did indeed leave a great eleven before he was sadly taken to heaven and what followed was glory round the fields of Anfield Road. Listen carefully around the corridors of Anfield when all is quiet and still. You can still hear his steel toe cap boots on the tiled floor. You can still hear his gruff Scottish voice throwing out a bit of wit hear and there. You can still hear him telling the boys in red how bad the opposition are. He lives on in us all, he watches over us. Now altogether 'Shankly, Shankly, Shankly, Shankly…'.