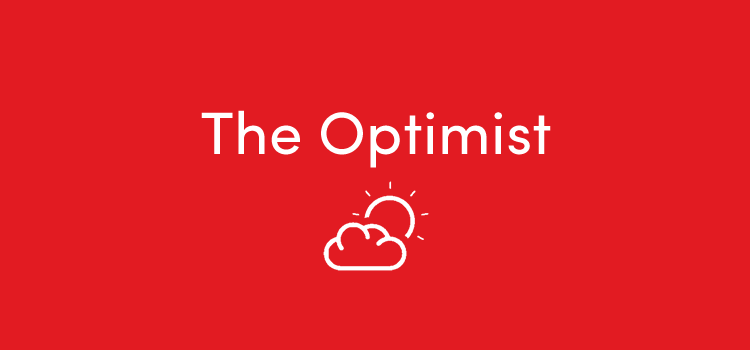 Last time we played Spurs we were played off the park. We went to Wembley this past October on the back of a 7-0 win in Slovenia against Maribor, full of expectation that Spurs were about to suffer a similar fate. OK, nobody thought the game would end anywhere near that scoreline but there was a real optimism given our performances to that point. We couldn't have been more wrong. Spurs not only battered us and left us embarrassed, they also played us off the park and left no one in doubt as to the gulf in class between the two sides. It was a sobering afternoon to say the least.
Sunday was a chance for redemption. For Dejan Lovren, who has been tipped to be the casualty of this team since the arrival of his centre back partner for this game, and for the first time, Virgil van Dijk. For Loris Karius, whose performances haven't really inspired confidence into anyone of the red persuasion since he joined the club 18 months ago. For Jurgen Klopp, who was derided following the game in October for picking the wrong tactics and the wrong players to combat probably the most well balanced side in the Premier League. For the whole Liverpool team, who all had something to prove and had the chance to put themselves 5 points clear of their opponents.
It started off so promising. The press worked wonders and Spurs struggled to retain the ball in any area of the pitch. It looked like Pochettino had been too clever for his own good and his tactic of playing Dele Alli out wide wasn't paying off. Their full-backs were struggling to have any impact on the game. Harry Kane, the greatest striker in this and any world in the galaxy, was being easily handled by the dominant presence of Virgil van Dijk, while the aforementioned Lovren swept all the scraps his big Dutch mate had deprived the England striker of. Then there was the goal.
You don't give Mo Salah that chance. You don't leave him unmarked in any situation within 20 yards of the goal. You don't play blind passes back to your goalkeeper when you know that he is likely to be sniffing around. You don't let him get goalside of you. You don't allow him to take that touch across you. You don't allow him to get that shot in without at least trying to foul him. You just don't do any of those things with Mo Salah on the pitch. You are giving away goals if you do.
At half time the lead was deserved. It could, and probably should, have been more. Salah, for his composure in front of goal, was deserted of such a virtue when it came to his final ball. But we were comfortable despite not making chances pay and clearly having Spurs on the back foot. What could possibly go wrong in the second half?
What could possibly go wrong in the second half? If I had a quid for everytime I asked myself that question at half time in a Liverpool game then I'd definitely be brewstied. It turns out that when you're Liverpool and you're cruising then a lot can go wrong.
It wasn't the same Liverpool that came out of that dressing room. And it wasn't the same Tottenham Hotspur that came out of the away dressing room. Liverpool looked like they had done laps of Stanley Park during the interval. We looked leggy and tired. The exertions of the first half had definitely taken its toll to the point that 15 minutes was insufficient rest. Never has a break been less beneficial to a team. Spurs looked revitalised, like they had taken an ice bath to wake themselves up and drank a crate of Red Bull each. They were full of energy and seemed to be inspired. They knew what they were doing now – get the ball to Eriksen between the lines, where Henderson was supposed to be patrolling but wasn't, and Alli when he came in off the right wing.
It was starting to work. You knew within 15 minutes of the restart that we were in big trouble. You knew it was a matter of time before Spurs scored. They were creating clear chances but the ball just kept coming back at Liverpool everytime we cleared it. Salah was goosed, as was Mane, and Firmino's hold play isn't his strong point. There was no outlet for us. Eriksen was having the freedom of the Kop end of the pitch. But we were hanging in there, we were steadfast. I asked myself in the 80th minute, "Can we really hold onto this? We wouldn't deserve it if we did and it would be one hell of a ground out performance, but maybe, just maybe, we have a chance here." Then Wanyama stepped up…
You can't stop that goal. Everything leading up to his boot contacting that ball is preventable. Karius probably had his best game in a Liverpool shirt. He was much more aggressive and commanded his area a lot better. But his punch from Eriksen's cross is piss weak, especially when you consider that he probably could have caught it. It bounces three times before Wanyama hit's it and he strolls past Alex Oxlade-Chamberlain, on as a sub but looking fucking knackered within 2 minutes, to hit it. There is a lot to criticise to be fair in the lead. You can't criticise anyone for the actual goal though. People have moaned about Karius' position. The truth is you could have had three 'keepers in that goal and it would have been past them all before they had a chance to move. The real flashpoints were still to come.
Harry Kane is offside. Let's make no mistake about that. Chat all the bulshit you want about different phases of play, who had the initial touch, who had the last touch – he's offside when Alli plays the ball so he is offside. When he runs through on Karius, there's nothing the German can do but dive at his feet. He buys the penalty, that isn't an issue, any striker in his position would do that. Whatever. They aren't the questions to be asked. The real question is this – having given away the penalty, how would Karius react? The answer: Perfectly. He didn't need to dive. He did what all good goalkeepers should do in that situation and he stood his ground until the last second. And thank the lord he did, because it was an extremely brave piece of goalkeeping that had to be taken to save that pen. This lad isn't the finished article, he may never be, but there might just be something to work with here given time and patience. Watch this space.
That was the lift that was needed. Anfield came alive again. The anxiety and panic that had clouded the stadium before the penalty was instantly lifted. The Reds reacted and began to get back on the ball. There was energy left in them. There was one man who personified the last push and, fuck me, what a push he made.
He has no right to bully Davies and Wanyama off the ball. The he has no right to power Sanchez out the way. The he makes an absolute show of Jan Vertonghen. He surely couldn't score, from that angle, past that 'keeper, looking that tired for that long, at that point in the game. But he fucking did! 90 on the clock and Mo Salah wins it! The lad is an alien. How does he do this? The ball comes to his feet and he makes it look easy. There's times where he looks so easy and predictable but still manages to get through. The truth is that defenders know exactly what he is going to do, they are just powerless to stop him.
So that's that. Two minutes of added time left, nothing left to do but see this one out and go 5 points clear in 3rd place. This is Liverpool though. That was never going to happen.
The ball falls out of the air in the Liverpool area. Erik Lamela steps across Virgil van Dijk. van Dijk, with his eye on the descending ball, doesn't see Lamela and proceeds to attempt to the clear the ball. He only manages to clear Lamela's right leg from underneath him (with some help from the Argentines theatrics). It's a stonewall penalty. Say what you want. Yes, Lamela stepped across him but van Dijk still makes contact. No, Lamela isn't in control of the ball but that is neither here nor there. Lamela still could have controlled the ball but van Dijk's foul compromises that. Yes, Lamela is offside but you would have needed superhuman eyes to spot that. It's a penalty, plain and simple.
The manner in which the points were dropped here is disappointing, that is true. But let's have a little perspective. This is a side that annihilated us 4-1 in the return fixture a few months ago. Apart from last minute penalty and an absolute wonder strike, our goalkeeper was largely untroubled for all the possession they had. We are no worse off in the table for this result, remaining two points clear of Spurs and one clear of Chelsea (nice one Watford by the way). Finally, before the game you would probably have taken a point, admit it.
The bottom line here is that nothing has changed for this result. Yes, it is disappointing given how the game panned out and because we came so close to snatching it. But nothing has changed. Given how little we actually deserved from the game, I'd say that is something positive.