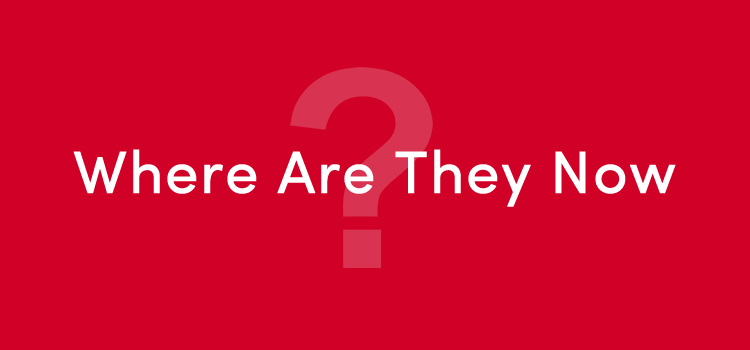 Some players enjoy a flying start at a new club before the initial bounce flattens out and they ultimately fail to make a lasting impression. Some find it difficult to adapt to their new surroundings and just never work out at a particular club. Some find the first few months at a club difficult and take plenty of flak from disgruntled supporters before diligently putting in the effort to turn things around and eventually win over many of their detractors. I have a lot of respect for players in that last category, players who respond to fierce criticism by taking it upon themselves to stop at nothing in trying to win them around. One such player in Liverpool's history is Stig Inge Bjornebye.
Football wasn't actually the Norwegian defender's first love; instead he initially dabbled in ski jumping, a sport at which his father represented Norway at two Winter Olympiads. The Stig ultimately chose boots over skis and grassy fields over snowy hills, beginning his professional career at Strommen in 1987. After two seasons there, he signed for Norwegian top flight club Kongsvinger, where he impressed as a consistent first-team regular for three years before being snapped up by the country's top side Rosenborg, who were about to embark on a glorious period in their history.
Bjornebye only played for Rosenborg for one season, but he won the double with the Trondheim club in 1992 and he earned a £600,000 transfer to a Liverpool side managed by Graeme Souness during the inaugural Premier League season. However, he came to a Reds team that was vastly inferior to the all-conquering sides of the 1970s and 80s and made his debut in one of the worst games in Liverpool's modern history, the 5-1 thrashing by Coventry at Highfield Road midway through the atrocious 1992/93 campaign. His first season and a half in England was a real slog, with many Liverpool supporters feeling that Bjornebye was not up to standard. He returned to Norway in 1994 for a loan spell with Rosenborg and succeeded in playing his way into his country's World Cup squad that year.
The brief stint back in his homeland reinvigorated his career, as he came back to Liverpool a far more assured and confident player. Roy Evans showed plenty of faith in Bjornebye, who played in the 1995 League Cup final success over Bolton. Sadly, he broke his leg against Southampton just three days later and missed almost the entirety of the 1995/96 season because of the serious injury. That could have halted his progress permanently but instead he returned stronger than ever, distinguishing himself as one of Liverpool's best players in the 1996/97 campaign. His pinpoint crosses towards Robbie Fowler and Stan Collymore resulted in no shortage of goals for the front two that season and he even made the PFA Team of the Year.
When Evans gave way to Gerard Houllier in November 1998, though, Bjornebye's first team opportunities thinned out significantly. The Frenchman preferred Irish veteran Steve Staunton at left-back and, despite defiantly trying to fight for his place in the team, the Norwegian eventually accepted to be loaned out in 2000 to Brondby in Denmark. When that loan spell ended, he reunited with Souness at Blackburn, who at the time were in the second tier of English football. Bjornebye helped Rovers to promotion back to the Premier League and won his second League Cup in 2002 when the Ewood Park side beat Tottenham in the final in Cardiff. Unfortunately, a succession of injuries meant that a sterling career ultimately petered out to an anti-climactic retirement in 2003.
Within month of hanging up his boots, Bjornebye was working in football again, having been appointed as assistant manager of Norway, a national team beginning a steady decline after their 1990s heyday. He remained in the national team post for the best part of three years before trying his luck in club management with IK Start, with whom he enjoyed European football in his first season as the highest-paid manager in the Norwegian League. However, he was sacked near the end of the 2007 season with Start deep in a relegation battle they would ultimately lose. Bjornebye stepped away from professional football for several years before, in 2015, he was named as sporting director of Rosenborg, where he has the final say in transfer dealings and player contracts. Amongst others, he has brought Nicklas Bendtner to the Trondheim club, where the enigmatic Dane is currently playing some of the best football of his career.
Bjornebye certainly did not have it easy in his playing days, but where many players in a similar position would have floundered and become nondescript journeymen, he did not easily admit defeat on his Liverpool career. Instead, he backed himself to become a Kop favourite and his persistence, not to mention his productive crossing ability, saw him win over many of those punters who had written him off previously.