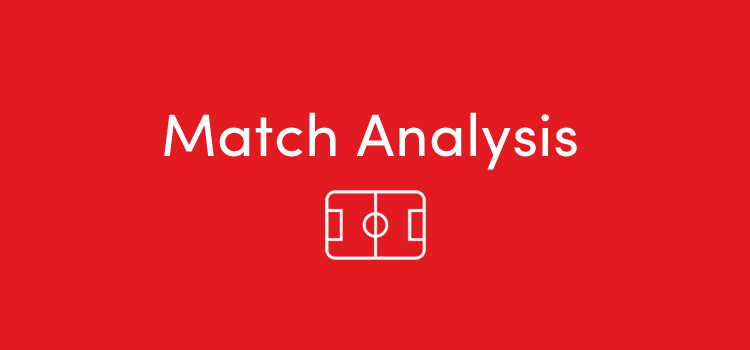 Sometimes I wish I supported a boring club, the kind where there's barely a talking point a game. Supporting last season's Middlesbrough would have meant very short recaps, as essentially nothing happened in most games they were involved in. However, I support Liverpool and resultantly it's another recap rife with contentious issues. The first thing to say is that a draw was a fair result, in a game where Liverpool dominated the first half, and clung on in the second. However, there must be acknowledgement of the fact that a fair result was achieved unfairly. If that isn't one of football's great ironies, it should be.
I'll briefly state why the decisive penalty should not have been awarded. I have looked at the 'foul' from every conceivable angle, and it is not a foul. Lamela puts his body in front to shield the ball, which prompts Van Dijk to reassess whether to make contact with the ball using his foot. He actively pulls his left leg away from Lamela, and the Spurs player falls against the bend in Van Dijk's knee as he pulls it back. The contact is instigated by Lamela. Van Dijk commits no foul, but of course we all know what happens next.
The hollow reality is that we are looking at this game through the prism of injustice, which deflects attention away from the sublime performance of King Mo. Salah has reached 20 Premier League goals in the quickest time of any player in the Premier League era. He is truly phenomenal, and as Jamie Carragher pointed out (much to the annoyance of those who want Salah to stay long term), that second goal was eerily reminiscent of Messi. He's one behind Harry Kane for the golden boot as it stands, which I believe he will win so long as Jon Moss doesn't officiate any more games containing Kane for the rest of the season.
Anyway, the teams. Liverpool made an uncharacteristically small amount of changes, with just the two. Alexander-Arnold came in for Gomez at right back, and Lovren was preferred to Matip. I love a comeback story, and Lovren was included pointedly to measure his recovery from his last outing against Spurs. Spurs were unchanged from the United game, and why not? They were excellent against our arch rivals.
If any team knew the impact of the blistering start, it was Spurs, given that it took them 11 seconds to score against United last week. This time they were the recipients of that treatment, albeit it took Liverpool 3 minutes to score.  A punt downfield from Karius eventually met the head of Mané, who nodded it on toward Firmino. Sanchez tried to tackle Firmino, and in doing so the ball ran to Trippier, and then to Dier. Dier then hits an incredibly sloppy back pass. Salah, perennially playing off the shoulder, nipped in to intercept the terrible back pass. He took one touch, and then arrowed a precise shot into the corner of the goal. An excellent start from the Reds.
One notable aspect of the game was just how good Alexander-Arnold is offensively. He provided a constant out ball for the centre-backs, and this combination was how he created a wonderful chance for Milner. A cushioned Van Dijk header was picked up by the 19 year old, who hit a lovely swinging pass into the path of Milner. Milner's effort on the half volley was deflected off Sanchez, and caused Lloris concern for that reason. I loved that chance as Milner played the lines perfectly, and found himself in excellent space to hit the shot.
Next up was another excellent chance created by Alexander-Arnold. Firmino pointed to where he wanted the ball, having found himself exactly between the two centre backs. Alexander-Arnold duly obliged, but unfortunately the Brazilian just didn't make the correct contact. In attempting to generate the requisite power he flicked the header too far away from the post. He lay on the turf, visibly irritated by missing a very presentable chance.
Van Dijk then had a headed opportunity which required saving from Lloris, but which was ultimately comfortable for the French keeper. Despite the statistics not demonstrating a hugely positive start to his Liverpool career, Van Dijk has shown his aerial ability multiple times (the most effective obviously being the winning goal against Everton in the Cup).
Tottenham's only chance of note before half time was an effort from Dembélé which didn't unduly trouble Karius. Whilst being hugely content with the first half performance, in which both Eriksen and Alli were anonymous, again lingered that fear that a one goal lead would not keep Spurs at bay permanently. The game was finely poised for a bumper second half, and certainly didn't disappoint.
Spurs started the second half which much more vigour, as expected. A deft touch from Alli around the back released Son, and Karius made arguably the best save of his Liverpool career. He came off his line at the appropriate time, assessing that Alexander-Arnold was not going to put the Korean off on his own. The follow up shot by Alli was wide.
Spurs then made the telling breakthrough, but this goal was uncharacteristic for a couple of reasons. Firstly, no Liverpool player was really to blame for it. Secondly, it was scored by Wanyama. Eriksen crossed a hopeful ball into the box which had to be punched away by Karius, and it landed at the feet of Wanyama. Without breaking stride he unleashed a thunderbolt into the top corner, which I wasn't even sure had gone in initially as it bounced straight back out.
Some people blamed Karius for not directing the punch to a different location, but the reality is that we want Karius to be commanding. He was in this moment. If any player could've been blamed it was Can. Karius' punch skimmed off the German's foot on the way to the Spurs number 12. That said, I don't blame Can particularly either. It's slightly careless, but far from a glowing error.
With Spurs sniffing blood, they went in search of their first penalty. It was Lovren's miscue which allowed the ball to reach Kane, whose predatory instincts were heightened. He carried the ball forward with his right foot, and moved it past Karius. He then knowingly left that same foot in, ensuring Karius made contact with it. This indiscretion really irritated me, but ultimately I would want my striker to do the same. Nothing is gained by the attacker by staying on their feet.
There was also the offside issue, where it had to be assessed whether Lovren touched the ball on its way through. Though replays showed that it touched the Croatian, it's very annoying that Jon Moss evidently made the call without knowing. However, when all felt lost Karius made an excellent save. That was not in the script – the normally deadly Kane was foiled and I let out a gleeful chuckle. Overall I felt Karius had a really positive day, and should be lauded for having the confidence to make such a save despite feeling wronged by the decision.
Where one deadly assassin was foiled, another reigned supreme. Alexander-Arnold showed his admirable fitness by attacking with verve for the full 90 minutes. Here he played a pass with Salah and then King Mo did the rest. After a potential handball the ball fell to the Egyptian. He took Alli, Davies and Vertonghen out of the game, slaloming with incredible ability. He also had the presence of mind to lift the ball over Lloris, ensuring he couldn't make the save. Game over? No, sadly not.
I've already addressed above why the second penalty shouldn't be given, so I won't give it further airtime here. In summary, the linesman celebrated that penalty and that about sums it up. Kane obviously scored it, because; as he quipped after the game 'don't give him two tries'.  Incidentally, that lacked class, and I like Kane.
So in summary, a fair result achieved unfairly. Well done to Karius, Alexander-Arnold and Salah who were exceptional on the day. I have no further insight as I've been too busy trying to find out who Jon Moss supports. Up Penalty Pool F.C!