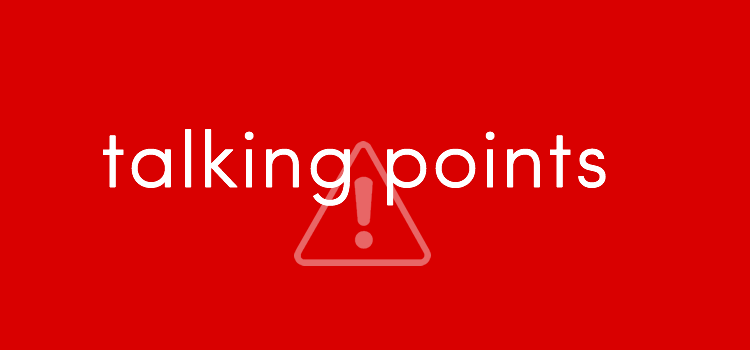 Estádio do Dragão, Porto – Wow. When the draw was initially made for the Champions League Round of 16 and Liverpool was matched up with Porto, most thought this would be a fairly even tie. They were facing the Portuguese leaders, unbeaten in domestic play this season and having only lost 2 home games in the past 2 years.
A high-scoring draw probably would have appeased most Liverpool supporters, as a tough match was expected. What took place though was absolutely nothing of the sort.
From the off-set, it was made clear that Porto came to sit deep and make it hard for Liverpool to break them down. In theory, that approach doesn't sound too bad, but the hosts sat too deep, too early, and they were made to pay.
It took 25 minutes for Sadio Mané to break the deadlock, before Mohamed Salah skilfully doubled just 4 minutes later. The Reds went into halftime with their two-goal-lead intact and stepped back out onto the pitch with no vigour lost.
A breathtakingly quick counter-attack was eventually put away by Mané before he completed his hat-trick, with a Roberto Firmino goal sandwiched in between.
On their long-awaited return to the Champions League knockout phase, Jurgen Klopp's men made a massive statement. Here are the three key talking points after Liverpool's 5-0 rout of Porto.
1 – Super Sadio
Amidst the brilliance of Roberto Firmino and Mohamed Salah for much of the season so far, one man has almost been forgotten. Out of all the members of Liverpool's electric front 3, Sadio Mané is the only one who's struggled to find some of his best form so far this campaign.
One thing that's always been commendable throughout his 'subpar' performances though has been his work ethic, and eagerness to get back on track. It was only a matter of time until he clicked back into gear, and Wednesday night was his moment.
Early in the match, a pattern began to develop that would go on to give Porto all sorts of problems. Andrew Robertson was getting forward on the left flank and linking up brilliantly with Mané. The quick play got the Senegalese winger into promising positions a few times in the game's opening stages, but the final ball was slightly lacking.
Although the opening goal didn't come as a result of that link-up play, Mané was still the one to punish Porto. Receiving the ball in the box after his teammates did well to press and win it back, he hit it first time and watched as José Sá made an absolute mess of the effort and let it creep into his net.
Mané's 2nd came from a trademark Jurgen Klopp counter-attack. From Porto trying to get something past Karius, Liverpool won the ball back and broke ruthlessly.
Some lovely play from Firmino and Salah sent the former in on goal and he did well to get his shot away considering the pressure. Sá was able to get a hand on it but unfortunately he could only guide it straight into the path of Mané who was never going to miss.
His 3rd was simply a moment of brilliance. Receiving the ball from a throw-in, he sent a lovely first-time flick into the path of Danny Ings. The Englishman returned the ball, and Mané smashed it into the back of the net from outside the penalty area.
It was the type of performance one wouldn't expect to see from a player struggling to find his best form, but that's just how good this guy is. Hopefully this can be the catalyst for him to kick on and end the season firing on all cylinders.
2 – Brilliant at the Back
It's been said by everyone and their mother, 'If Liverpool can sort their defence out then they'll be a force'. It's easy for most to praise the formidable attacking unit that Jurgen Klopp has formed in Merseyside, but finding peace with the defence has always been much harder.
Even if improvements are made in Liverpool's backline, it seems like a certain narrative always needs to be told. Wednesday marked Liverpool's 3rd away clean sheet in a row – the first time the club has managed that since 2011 – but no one really seems to be discussing that feat.
Porto found out just how defensively stubborn The Reds can really be. Other than the early scare where Dejan Lovren blocked Otavio's effort inside the box, they were hardly afforded a sniff.
To the dismay of his doubters, the impact of Virgil Van Dijk is already clearly evident. He brings an immensely calm presence to the defence along with his obvious quality. Beyond just his direct involvements, it seems as though other players benefit from having him on the pitch.
Dejan Lovren has looked good in recent starts against Spurs and now Porto, when paired with the Dutchman. Van Dijk's organizational ability and eagerness to be vocal seems to be bringing the best out of him.
Loris Karius is another who looks better with him on the pitch. Van Dijk obviously can't make him a better goalkeeper but perhaps his presence just brings an extra level of confidence. There was a security in the team's defending in Portugal, and fans will be hoping it's a sign of things to come.
3 – Ticket Booked for the Quarters
The time often comes when a team can feel as though they have one foot already in the next round of a two-legged competition like the Champions League. However, the position Liverpool find themselves in is rare, they are through to the next round.
It's a position that even the most optimistic of Liverpool fans wouldn't have thought that they would be in. They went to Portugal and absolutely blew away the best team in the country.
They've hinted at being capable of such a result already. They crushed Arsenal 4-0 back in August, but the rhetoric turned into a 'Wenger out' discussion. They smashed Maribor and Spartak Moscow 7-0 but most attributed those wins to the level of the opposition. And they raced to a 3-0 lead away in Seville, only to collapse in the 2nd half. There was no such capitulation on Wednesday, but something is still off.
Similarly to Maribor and Spartak, the talk after the match has been nearly all about how poor Porto was. It's a shame that something almost always has to be there to take the shine away from this team when they've done enough to warrant it.
However, that just might be a good thing. Liverpool of the 21st century has thrived off being the underdog. And if they want to make something special of this Champions League campaign, then perhaps that just might be what they need.