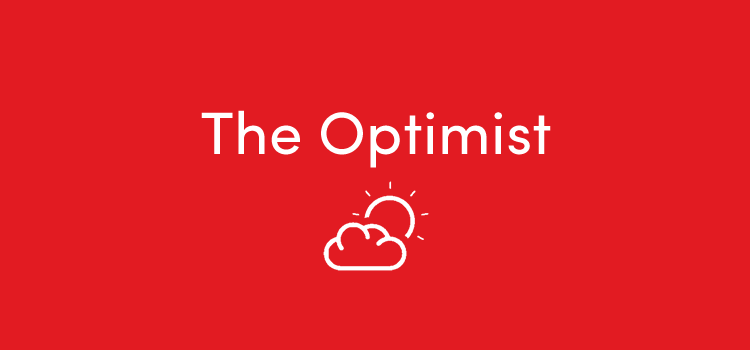 Burnley. Leicester City. Everton. Last season that wouldn't have ended as well as it has over the past seven days. In fact, in the corresponding fixtures from last season, we were comfortably beaten 2-0 at Turf Moor by Burnley. Yes, we did batter Leicester at home but we were well beaten at the King Power Stadium back in March. These two games and the proximity of them to each other spelt disaster. It couldn't end well, surely. We were facing two sides that were comfortable defending, they love it, they thrive on teams coming at them the way Liverpool do. Well weren't they in for a shock.
In didn't start well admittedly on Saturday against Leicester. The old problems reared their ugly head once more. Virgil van Dijk being in the stand must have worried Joel Matip because his pass to Emre Can which led to the goal was nigh on suicidal. van Dijk must have been watching and rubbing his hands together. He hasn't seen Lovren play yet though. When he does, he'll realise he has the pick of which side he prefers to play at centre half. But this is not a negative piece. No my dear friends and scousers – adopted or natural -we have moved on from those days. That Spurs game feels like a million years ago now, sixteen games in fact. Long gone are the days are moaning about easily contained. Here to stay is this new Liverpool. That flimsy, spineless side seems to have been replaced by this red animal.
So, let's get back to the task at hand shall we. We're 1-0 down at half time against Leicester. We're having a go but Leicester don't seem troubled. We've been in this position many times this season and last, and it has looked like we have been banging our head against a brick wall. But as I said, this is not the same Liverpool. We have become more patient and we trust ourselves more these days to break down opposition. That's exactly what we did on Saturday and it was personified, once again, by the Egyptian King.
Mo Salah looked like he had forgotten his shooting boots at one point and that it wasn't going to be his day. That was until Sadio Mane played him in with one beautiful backheel, what a backheel it was. Straight into the path of Salah who left Maguire standing there like a dickhead, sent Wes Morgan for the Echo, and put it through Schmeichel's legs. The result was never in doubt from there and neither was the match winner. He was always going to be the man who got the next goal, there was no doubt about it. You knew it was coming and it was another sumptuous finish. Schmeichel deserved to be humiliated for being a time wasting prick at the weekend. Mo Salah made sure that was the case, beating him at his near post after making a show of Harry Maguire. There's no doubt about it, the lad is special. But he was also injured and wouldn't be available forty eight hours later at Turf Moor. Personally, I wouldn't have played him anyway with Everton around the corner. But the option was taken away in the most sinister fashion. Someone, anyone, would need to step up.
For an hour in Burnley it looked as if nobody would. We were disjointed and being overrun. Sean Dyche's side did what Sean Dyche sides do – they stifled us. The tried to suffocate us with pressure and constriction of the spaces. It was going to take a bit of stardust to do this one. But again, who would be the man to step up? I'll tell you who – Ringo Starr.
Out of Liverpool's immense four pronged attack, Sadio Mane has been the least impressive so far this season. He started off well but, I don't know, he hasn't been the same since he nearly decapitated Ederson at the Eithad in September. He needed these two games. He needed these moments to stop himself from losing confidence, because, let's face it, that was the next step. If the assist for Salah's goal on Saturday didn't do it, then this goal at Burnley definitely would have. It looked like he was going nowhere. There were a vast amount of claret shirts between him and the goal. Then swivel and BANG! Fuck me! Ringo's just become the lead singer of the fab four!
We let them back into. For fuck's sake, why didn't we learn our lesson? Burnley had been trying that all afternoon. Keep an eye on the back post, don't let the full back lose his man, win the first header so the second ball isn't a danger. But we didn't do any of those things. Instead we let it happen and, eventually, it came back to bite us on the arse. For fuck's sake why didn't we learn our lesson?
Would it matter? Would it shite.
This is a new Liverpool team. This is a patient Liverpool team. This might be a Liverpool team devoid of leaders but it certainly isn't devoid of character. We don't score last minute goals though, that isn't us. We aren't that side that get that luck and force the result. Oxlade-Chamberlain was stood over that free kick, but it didn't matter because we don't win headers either. What happened next was the most un-Liverpool passage of play you will see all season.
Ball is floated to the back post, Dejan Lovren actually wins the header and it's a good header, and RAGNAR FUKING KLAVAN is steaming in at the back post to bundle the ball, himself, Phil Bardsley and the net into the stand if he has to. The determination, the desire, the anticipation and intelligence as well – it was RAGNAR FUCKING KLAVAN, THOUGH LAD!
This is a turning point for these lads. This looked like the week that would fuck our season up and, in the past, it would have been. We don't cripple sides like Leicester until they submit. We don't come back from late equalisers against stubborn sides like Burnley to win it in the last minute. But that's exactly what we did. We won both of these games in a gritty, determined, fuck you we want it more, kind of way.
This is a new Liverpool boys. Sixteen games unbeaten, comfortably fourth in the league and beating everyone in sight by any means necessary. Boss, init?