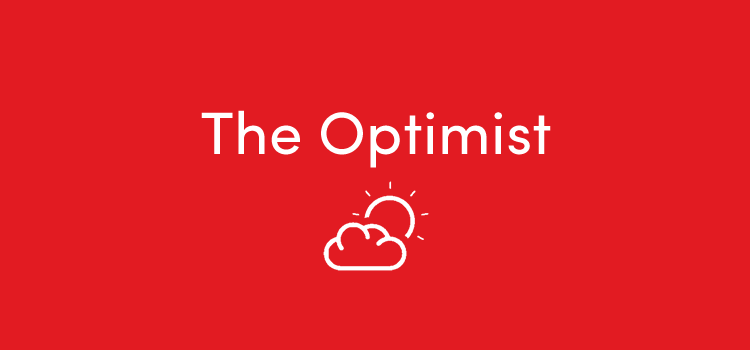 This could have went so badly wrong. I mean, It was Manchester City – unbeaten in 22 league games, only 2 of which were draws, full of superstars, and top of the league without anyone else coming close to them all season. This was a massive test. They had swept aside all before them. They had taken on 19 other teams, including ourselves, and made every single one of them look vastly inferior. This was the team that were by far and away the side in the Barclays Premier League – possibly even Europe – this season. Kevin de Bruyne, Sergio Aguero, Leroy Sane, Raheem Sterling, they'd all been in sparkling form since August.
Yet you always felt we had a chance. It was unlikely, of course. City had absolutely disassembled us when we played them at the Etihad in September. OK, we were a man down but that shouldn't undermine the result and the performance of the home side. But, I don't know, you sort of got the feeling over the past couple of weeks that the sky blue express was slowly grinding to a halt. It was always unlikely that they'd go the whole season unbeaten and they were starting to show signs that the chances of that happening were getting slimmer than Kolo Toure after a course of his birds Adios.
And when the game began that nagging little feeling was justified. For the first 20 minutes City looked like rabbits in the headlights. It was like they hadn't seen our gameplan coming at all. We are the kings of the high press, the pharaohs of pressure, the sultans of closing down – how could they not anticipate that this was how we would attack them? Was it complacency? I don't think so. I think Guardiola and his lads knew exactly what was coming. They just couldn't do anything about it. This red wave washed over them for 20, gruelling minutes at the beginning of the game and they had no answer at first.
They were punished too. The press worked a treat for the ball to fall to Alex Oxlade-Chamberlain. You knew, you just knew, as soon as he picked it up 40 yards from goal exactly what he was going to do. And you knew, you just knew, that it would result in Liverpool taking the lead. He looked unstoppable from his first touch. It was one of those moments where you took every touch with him, you threw your weight into an imaginary Fernandinho, you dropped the should yourself as he ghosted past Gundogan, and you screamed "SHOOT! NOW!" as he pulled the trigger. It was a beautiful 10 seconds of action where you called every move.
This is still Manchester City though. For as much as we overwhelmed them for 20 minutes, this side still possess exorbitant amounts of class. They were never going to be down for long. They gradually saw more and more of the ball. They began to get in behind. They stretched us, they pulled us from side to side, they put dangerous balls in behind us which we barely dealt with. When Sane scored, for as lucky as the finish was, they deserved to be level. They had played their part and should have been on parity with us.
It looked like it could have been worse after half time. City really started to turn the screw. They started to do what they do best and it was quite frightening to watch. They were evading the press, they were playing out from the back effectively, they were cutting us open at times. They hit the bar as well. They looked most likely to score. I even said myself on Twitter, "the difference between these two sides will be the goalkeepers. They have one that will save them points, ours looks like he's cost us at least two so far" or something to that effect. But then…
It clicked again. The press started to come off. Fuck knows what happened to City, they were in control. But when Firmino barged Stones in the back and was clean through on goal, that was when the game changed. Even when Firmino picked up that ball and ran towards the imposing figure of Ederson he still had a lot to do. To chip that 6″5 goalkeeper from there, with Stones bearing down on him in desperation to recover, wasn't just class, it was fucking hard-faced. That little bastard knew exactly what he was doing – he was sending a message. "You might be the best team in the league, but we aren't far behind you and we have the beating of you today." Yes Bobby, lad!
From there the red wave became a cyclone. City simply could not cope with Liverpool. They were nearly in submission. Two minutes after Firmino took the piss came Mane's redemption. It's been a tough few months for Sadio Mane. His form has suffered and you can practically pinpoint the dip at the point he nearly decapitated Ederson. He has slowly been coming back to the Mane we all know. This goal here was the completion of the 180 degree turn. All the anger, all the frustration, all the negativity of the past 4 months, it was all channelled into his left boot and twatted into the back of that ball. The celebration was calm but you know inside there was a Senegalese lad flipping shit inside.
The game continued to get away from City. They didn't even try to clamour or scrape to get it back – they froze. They were falling apart at the seams and this Liverpool side – this gang of nasty bastards, who have become unyielding and merciless towards any opposition – weren't going to let them off easy. Ederson came out to clear a ball and it fell straight to Salah. The eagerness in him to get the shot off before Ederson could recover was palpable. He intercepts the clearance, he scrambles to the loose ball, Ederson frantically tries to get back in goal, and Salah hits from 45 yards out and… it hits the back of the net. Fuck me, did he really just do that? Did he really just score from 45 yards? Hang on, that score in the top of the screen says 'LIV 4-1 MCI' – that can't be right? Christ, it is!
This game was off its head. Andy Robertson was chasing down anything that moved when he wasn't putting in a display worthy of best left-back in Europe. Gini Wijnaldums toe was nicking the ball off everyone's boot who had it. Sergio Aguero was trying to find space between Matip and Lovren, but the pair of them were giving him no change. This team was shedding an old skin. It was almost like they had been reborn. Almost.
The goal, like their first one, was coming. They had started to see more of the ball again. Liverpool had taken off Emre Can, who had a fantastic game in front of the back four, and Mo Salah, who was the out ball. When Bernardo Silva scored the second, you knew a third was on its way. The question was whether City would get it with enough time to get a fourth after it. Gundogan got the third in the 91st minute. Two minutes of time left to save their unbeaten run and a point to go with it.
There nerves were real for everyone in the stadium. But they couldn't do it. We actually held on and managed to beat them. Manchester City, previously unbeaten in the prior 22 league games of which only 2 were draws, came to Anfield and were abused.
I've said a couple of times over the past few weeks that it seems as if this Liverpool team is on the verge of something. It's hard to say now, 15 points off the top of the league and still in the early stages of the two cup competitions we are still in, exactly what that is. Nobody wants to make any wild assumptions and be accused of saying "it's our year." But after the performances this team has put in lately, you have to ask the question – what is this team capable of? What could we achieve this season?