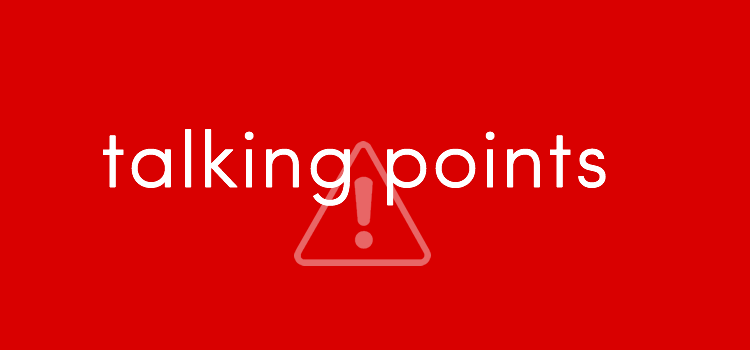 Anfield, Liverpool – One of the most bizarre matches you'll ever see. Following the abject display put on show at the Liberty stadium last week, Liverpool were given a terrific opportunity to bounce back as they hosted West Bromwich Albion in the FA Cup.
There were three changes made to the side that was defeated in Wales, as Mignolet, Moreno, and Alexander-Arnold all came in to play their usual roles. Most would have expected Alan Pardew to set his team up as difficult to break down, resulting in a low-scoring game and potential bore-fest. However, it took only 5 minutes for Roberto Firmino to break the deadlock with a lovely chip after a mistake at the back from Jonny Evans.
If you were watching the game on television, you will have noticed that the replays of the Brazilian's finish had barely ended before Jay Rodriguez was in on goal and smashing the ball into the top corner. The Englishman doubled his tally just 4 minutes later as Liverpool's defence was fully exposed yet again. Then came VAR's turn to take the spotlight.
The controversial technology was responsible for disallowing an Albion goal and then awarding Liverpool a penalty just minutes later. Firmino was unable to put the penalty away and Albion were subsequently able to eventually get their 3rd goal as Joel Matip put the ball into his own net.
Fans were stunned heading into the 2nd half of the match, unable to process what they had just witnessed from their team. Unfortunately for them, things didn't really get much better.
Mohamed Salah was able to pull one back, but it wasn't enough as Liverpool went crashing out of The FA Cup yet again. Here are the three key talking points from Liverpool's 3-2 loss at the hands of West Bromwich Albion.
1 – Defensive Frailties Show Their Face Yet Again
One step forward and two steps back seems to be the way Liverpool works. Things were on the up, Virgil Van Dijk had just been brought in, and the champions elect had just been slayed at Anfield.
However, star-man Philippe Coutinho was sold to Barcelona and the team has suffered back-to-back defeats to Swansea and West Bromwich Albion. The latter of those two exposing just how poor this Liverpool defence still is.
The build-up to Jay Rodriguez's equaliser is pretty comical. Georginio Wijnaldum lost the ball in midfield, before Alexander-Arnold made a mess of getting the ball clear, Emre Can left a massive space vacated on the edge of the box, and Moreno left too wide a gap between him and Van Dijk inside the area.
A comedy of errors led to Jurgen Klopp's men conceding the 1st goal…and the 2nd…and the 3rd. It was quite stunning to see just how chaotic Liverpool were at the back; it almost seemed as if they were trying to prove all the doubting voices right.
It's easy to come out of Saturday's match and point fingers at individual players but the problem is much deeper than that. Sure there are some areas that could benefit from reinforcements. If a defensive minded player capable of dictating the tempo was sat just in front of the defence, then the issue of a non-existent midfield could possibly be negated.
Simon Mignolet showed once again why he's not up to the necessary standard, and Joel Matip's own goal was comical to say the least. However, when the most expensive defender in football history is running around at the back like a headless chicken; then serious questions need to be asked.
Are there systemic issues at Liverpool causing these defensive frailties? The answer is most definitely yes. Is Jurgen Klopp capable of coaching a solid defensive unit? That remains to be seen but the answer at this moment in time is clearly looking to be no.
2 – VAR Almost Steals All the Headlines
If the future of football's newest technological innovation was going to be decided solely on the basis of Saturday's game, it's difficult to tell whether it would survive or not. The decisions that it was called in to make, it got right.
Craig Dawson's header was rightfully ruled out due to Gareth Barry being in an offside position, and Mohamed Salah was rightfully awarded a penalty after he was pulled down by Jake Livermore.
That's all great, hardly anyone that isn't associated with West Brom will be upset about those two retrospective rulings. The problem comes with the time that it took for those two decisions to be made. Periodic interruptions are welcomed in many sports but not football.
The Anfield crowd seemed as lost as those watching the match on a screen. Along with the players and coaches, they were at the mercy of a hidden group of officials watching these incidents somewhere on a monitor. Every celebration and moment of anguish was met with a slight pause as supporters weren't sure if an incident 13 passes prior might call for the whistle to be blown.
The right decisions were made in this match. It just becomes a discussion of whether the ends justify the means. This is a conversation that will continue to ramble on and that's only a good thing. Most support the new technology but just think the logistics need to be revised. And frankly, that's probably the best prospect for the future of the game we love.
3 – What Next for Liverpool?
Now that we've spent some time discussing computers and avoiding conversation about the current state of Liverpool Football Club, a return is unfortunately due. It sounds sensationalist to talk about a thing as massive as the state of the club. In fact, it feels a little dirty to type these things onto a computer screen.
After all, wasn't it only two weeks ago when the red half of Merseyside was the most euphoric it's been in years? We were deluded enough to think we didn't need the magic of Philippe Coutinho and even fell into the trap of taking a place in the top four for granted.
Even just in isolation, the last two results and performances are simply unacceptable. However, a string of below par performances is made apparent when the game against Manchester City is taken out of the equation.
Poor displays against Burnley, Leicester, Everton, Swansea, and now West Brom show that Jurgen Klopp's men have not been playing good football lately. A hat-trick of 2-1 victories afforded them the excuse that they were at least getting the job done, but now that is absolutely out the window.
Additionally, The FA Cup afforded The Reds their last real hope of silverware this season. Now a respectable Champions League run and a top four finish are absolutely critical. Tottenham and Arsenal are breathing heavily down Liverpool's neck; meaning there's almost no room for error anymore.
The defence was in absolute shambles on Saturday but the most glaring hole in the team is still the one left vacated by Philippe Coutinho. Letting the month end without bringing anyone in to try and fill that void could be a costly error, and without a doubt an unforgivable one.