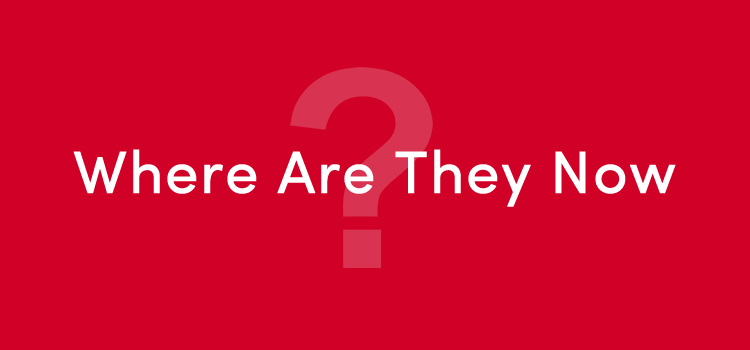 Over the years, Liverpool have had mixed fortunes with signing players from Africa. Their current two natives of the continent, Sadio Mane and Mohamed Salah, are among the most successful members of that category, despite them only playing at Anfield for a combined 18 months (that can be shortened when you factor in injuries and suspensions). On the other side of the coin are the likes of Salif Diao and El Hadji Diouf, both of whom impressed at the 2002 World Cup for Senegal but flopped disastrously at Anfield. The latter is often cited as one of the club's worst players of all time, his ineffective performances, shocking lack of commitment and inexcusable disciplinary issues contriving to make him a hate figure. In stark contrast to Diouf was Liverpool's last African signing of the century, Titi Camara. The Guinea striker was at Anfield for less than a season and a half and is not widely regarded as a roaring success, but he chipped in with some memorable goals and gave every last sinew when on the pitch.
The formative years of Camara's professional playing career were spent in France, breaking through at Saint-Etienne, where he spent five years before moving to Lens in the mid-1990s. In his two years with the north-eastern club, he helped them to become one of the top clubs in the country, although he had left for Marseille a year before Lens' memorable Ligue 1 triumph in 1998. His performances for Marseille attracted the attention of Liverpool manager Gerard Houllier and Camara played in a UEFA Cup final and helped this sleeping giant of French football to return to the Champions League for the first time since the match-fixing scandal of 1993, the year in which they won the competition but had their Ligue 1 title revoked.
Still, little was known of Camara on these shores when he arrived at Liverpool in the autumn of 1999, but his wholehearted performances quickly endeared him to a Kop faithful who had endured their fair share of mercenaries during a bleak decade for the club. The Guinean's commitment to the cause was poignantly demonstrated when he scored against West Ham a day after his father died, marking the goal by dropping to his knees and bursting into tears. Here was a man who had the courage to play within 24 hours of his father dying when other players declare themselves unfit all too readily.
Another memorable Camara moment came at Highbury in February 2000, his superb finish ensuring a 1-0 win over Arsenal and keeping Liverpool in the title frame until a late season collapse saw them drop to fourth and miss out on the Champions League. I can still recall watching the green-shirted Guinean dispatching the ball past David Seaman. The striker ended the season with a respectable nine goals from 33 appearances, but dropped out of the first team picture the following season, during which he transferred to West Ham. While he was a qualified success at Liverpool, he struggled badly during his time in east London, playing just 14 times in three years for the Hammers without once finding the net.
By 2003, it was clear that an ageing Camara had served his time in the Premier League and he moved on loan to Al-Ittihad in Saudi Arabia before making a permanent switch to Al-Sailiya in Qatar. He ended his playing career back in France with Amiens during the mid-2000s, having been one of Guinea's best players at the 2004 African Nations Cup as they restored respectability within the continent following years in the doldrums.
Camara had a fine scoring record for his nation, hitting 23 goals in 38 caps, and went on to manage Guinea in the late 2000s. It was a short tenure, though, lasting less than four months and incorporating fallouts with high-profile players, along with less than impressive results.
In December 2010, Camara was appointed as Guinea's Minister for Sport, a rare case of a former sportsperson holding a prominent position in public office, and he remained in the role for almost two years. The one-time Liverpool striker was back in the headlines in January 2016 for all the wrong reasons when he was found guilty of assaulting his ex-wife by a Guinean court, although the entirety of his jail sentence was suspended. Camara's name popped up in headlines once more last summer, this time for publicly claiming that RB Leipzig midfielder and fellow countryman Naby Keita wanted to join Liverpool. As we now know, that wish is set to be granted from the beginning of next season.
Camara's crimes of late 2015 are inexcusable, but don't change the fact that he was a popular figure on Merseyside during his disappointingly short spell at Anfield. His inclusion in the '100 Players Who Shook The Kop' list is a testament to his cult hero status amongst Liverpool supporters.