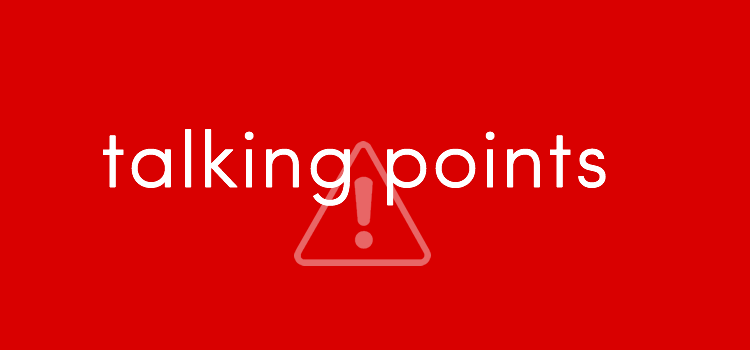 We're finally here, the last international break of the calendar year is behind us and the ugly beauty of festive football is almost among us.  However, after what was a crucial week for many a footballing nation, there is plenty still to discuss. The 32 teams who will be going to Russia are now confirmed with the excitement for this summer's World Cup beginning to build. Bouncing off the preceding article of what to look out for in this round of international football, let's take a look at how those instances unfolded. Here are Liverpool's five key talking points from the international break.
1 – Lovren Helps His Nation Book Their Ticket
In the final hurdle of European qualification for the World Cup, Dejan Lovren's Croatian team were dealt the task of overcoming Greece. After emphatically winning the first leg by 4 goals to 1, the tie was a formality by the time both sides headed to Greece. The Liverpool defender helped his country come away with a comfortable 0-0 draw, sending them through with no stress whatsoever. Since Liverpool's debacle at Wembley, Dejan Lovren hadn't started a game up until this past international break. Whether it was a case of injury or Klopp deciding to drop him, or maybe a little bit of both; most would agree that he simply needed game time. With confidence surely being low, this was almost the perfect way for him to be eased back into regular football. In all truth, the one goal that his country conceded could probably be attributed to him not properly dealing with a corner, but for the most part this should boost confidence. It's still unclear at this stage as to what plans Klopp actually has for the centre half. However, having him fit and match-ready both physically and mentally is never a bad thing.
2 – Senegal Get the Job Done
Placed in a position from which they needed only one more point to all but guarantee their progression from their qualifying group, the Senegalese came away from South Africa with a worry-free 2-0 victory. It was the most non problematic deciding game, and it means that another Liverpool player will be featuring in Russia this summer. Playing in only his second game back from injury, Sadio Mané didn't have much to do as his only real involvement in the match was getting himself booked. Perhaps worryingly, he didn't feature in his country's final group game after being sent back to Liverpool early for reasons that are hopefully just precautionary. However, focusing back on this Senegalese team, you can see how they might manage to cause a few problems for teams in Russia. Boasting players like Keita Balde, Gana Gueye, Kalidou Koulibaly, and of course Sadio Mané, the more established teams would be foolish to scoff at this side. Some upsets may happen at the hands of the Senegalese, and you would imagine that the Liverpool man would have a huge role to play in any of that.
3 – Joe Gomez Gets His First Two Caps
Coming off the bench early in England's 0-0 draw with Germany, Gomez carried himself well as Southgate's team was able to keep the World Champions at bay. Building off that showing, the young defender was given the opportunity to start against Brazil at Wembley. Facing another one of the tournament's early favourites didn't bother Gomez as he bettered the performance he put in against the Germans. Tite held nothing back with his team selection, playing the terrifying trio of Coutinho, Jesus, and Neymar in order to gage how his side compared to a European nation. His side enjoyed the majority of possession but was simply unable to break down the home team. A lot of it had to do with the form young Joe Gomez was in for the entire evening. Playing as one of the central defenders in a back three, he made sure the Brazilian attack didn't have a sniff. Playing as the right sided defender of the three meant that for vast portions of the game it was his duty to make sure Neymar wasn't having any joy. And boy was he miserable. The PSG man resorted to helpless shots from thirty yards out and attempts to dribble the ball from his half to the back of Joe Hart's net on his own. Simply put, England were comfortable and Joe Gomez stood out among the crowd as exemplified by him winning the man of the match. Definitely a first call-up to remember.
4 – Wasn't The Break for the Brazilian Boys
With neither Roberto Firmino nor Philippe Coutinho featuring in Friday's 3-1 victory over Japan, the England game was the opportunity for them to shine. However, the former only came on late as a substitute and the latter was starting his first game in three weeks. Couple that in with the fact that they came up against a resolute England team, and all the reasons are there as to why it was slightly underwhelming for the Brazilians. Not to worry though, if there is one thing we can be sure of it's that Tite holds Coutinho in the highest regard; meaning that pretty much no amount of poor performances from now until the summer will see him miss out on featuring for his country. He's absolutely integral to the entire system the manager has developed and trying to reorganize that now for any reason would be suicide. Similarly, Firmino finds himself as still the clear favourite to slot in if anything ever happens to Jesus; whether that be bad form, injury, or even a change of tactics. This wasn't a week to remember for Liverpool's Brazilians but who cares, they're still fully expected to light up the world stage in seven months' time.
5 – Everyone Returns Injury Free…For the Most Part
For the cards that Liverpool are usually dealt following a week of international football, the current hand is not too bad. There are still question marks over Sadio Mané's condition however, and unfortunately those won't really be answered until we see if he features on Saturday or not. On the positive side, Coutinho is now fit and ready to be thrown right back into the thick of things at the weekend. Similarly, the long-term absentees brought back mixed results as well. Adam Lallana finally returned to full training but Nathaniel Clyne was ruled out for at least another three months. It really does help that the position Clyne is vacating is one that is more than adequately covered. The aforementioned return of Lallana is crucial though. The Englishman has yet to feature this entire season and his presence in the midfield has been sorely missed. This weekend's clash with his former club is probably just too soon for him to feature in but seeing Mané thrown straight into the starting line-up at West Ham when returning from injury suggests that anything is possible.