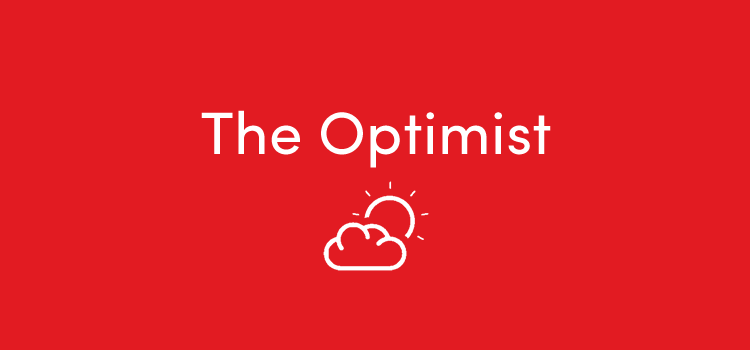 I don't use Twitter often these days. Anyone who follows me on Twitter (shameless plug for @dean_man7) will know that I only really use now to promote articles and read everyone elses, as well as sharing the odd funny gif or meme. With it being Transfer Deadline Day on Thursday though I thought I'd have a look at which state of meltdown Liverpool fans would be in after signing Alex Oxlade-Chamberlain and missing out on Thomas Lemar. Some of the ratings out of 10 that I have seen people giving Liverpool's transfer business this summer, because apparently that is a popular thing now, have been quite harsh. But I'm going to jump on this pointless bandwagon anyway and tell all of you why it has been a very good transfer window for Liverpool.
The players Liverpool have brought in have clearly improved us in a number of areas. Towards the end of last season it was obvious that we missed the pace and direct running of Sadio Mane. He was the only player in our squad who would beat a snail in a foot race and, when he injured his ankle in the Merseyside derby in April, we struggled to replicate the fear he struck into the opposition. Mohamed Salah not only solves that problem, he makes it a bigger issue for opposing defenders. Now we have TWO players with lightning pace that put the fear of god into any team that comes to Anfield. His presence takes pressure of Mane and actually makes space for his Senegalese team-mate by drawing defenders away from him. I said this time last year that nobody would be talking about Sadio Mane's price tag around about now. I guarantee the same thing of Mohamed Salah this time next year.
Mohamed Salah is a starter and buying starters has been Liverpool's primary aim in the transfer market over the past couple of years. That can be very dangerous. Not realising the importance of good squad players has been a mistake made by plenty managers and cost them in the long run. Liverpool fans I know were at pains last season to point out that the depth of Liverpool's squad was not of the required quality. That has been rectified by the manager this summer.
James Milner had a good season last term but it was becoming clear that he wasn't the long term answer to the left back issue. Alberto Moreno is very good going forward but leaves a lot to be desired at the back. He has the potential to be first choice but he needs competition and staggered development. His confidence can't be very high after limited appearances last season, so he needs a gentle reintroduction back into the starting XI. Having Andy Robertson around will allow that to happen. Robertson was one of Hull City's better players as they were relegated last season. He showed that he was an astute defender but nobody was aware of the quality of his attacking play, which he has shown so far in a red shirt. He could cement a starting berth himself providing he proves he can handle playing at the top level. For £8.5 million, the sigining of Andy Robertson could be an absolute steal.
At the beginning of the summer, Dominic Solanke's was a name that many touted to soon be plastered on the back of a Liverpool shirt. He eventually signed for a fee yet to be determined by a tribunal before setting off for the under-20 World Cup in South Korea, where he won player of the tournament as England won the whole thing. Solanke was supposed to sign, have a steady pre-season, play well for the under-23's and go on loan in January. Nobody expected him to have the impact in pre-season games that he did. He has forced his way into the managers plans ahead of schedule to the point where Divock Origi has had to temporarily leave the club in order to find regular action. At 6″3, Solanke is an imposing prospect at 19 years of age. The intelligence of his runs are beyond his years and he challenge to deal with in the air. Liverpool have tried the target man thing a couple times over the past few years. From Carroll, to Benteke, to Lambert, they have all failed to live up to the hype. Solanke has shown that he has enough about him to be more than a quintessential target man and may finally give Liverpool the option we have been looking for up front since Rafa Benitez sold Peter Crouch to Portsmouth 9 years ago.
If it is depth that we are looking for though, then we have to mention Liverpool's deadline day capture of Alex Oxlade-Chamberlain. When he came off in his last appearance in an Arsenal shirt in the 4-0 defeat against Liverpool, Oxlade-Chamberlain was applauded off the pitch by the whole of Anfield. Maybe it was what made up his mind to turn down Chelsea and move to Liverpool, maybe it was impressive performance his soon-to-be team-mates put in that convinced that he needed to be part of the red machine. Whatever it was, he turned down Antonio Conte in favour of Jurgen Klopp and was signed for £40 million. Oxlade-Chamberlain may not start every week and people might see that as a bad thing considering the money that was paid for him. But to have a player of his quality off the bench is not strength in depth, it's quality. He has pace to burn and now has a change of scenery to spur him on to greater things. Apparently he wants to play central midfield and has played right wing back for Arsenal for the past few months, but I am personally intrigued to see what Oxlade-Chamberlain can do coming in from the left hand side. People have moaned about his lack of productivity when playing on the right but he has scored goals and could score even more in this system cutting in from the opposite side. Who knows, Alex Oxlade-Chamberlain might just be able to force his way into the starting XI.
Overall we bought 4 players this summer for a total of £87.5 million. But there were a number of ongoing transfer saga's which resulted in no movement for this year at least. Naby Keita was one of those and, although Red Bull Leipzig initially rebuffed any attempt by Liverpool to sign the Guinean midfielder, they ultimately agreed for him to sign next season for £48 million. Keita has the potential to be one of the best midfielders in world football with the right development and time. He is powerful, quick and, despite his minute frame, he is hard to knock off the ball. So it is probably better for him to stay in Germany for now where he will get regular playing time. He has only played one season in the Bundesliga after all, so splurging the reported £73 million we were willing to pay makes no sense right now. With another season in the Bundesliga under his belt and the experience of Champions League Keita is bound to come to Liverpool a better player than what he is now. There could even be more chance of Keita getting in the starting XI next season with the ongoing doubt over Emre Can's future.
Apart from Keita's there was another, more high profile transfer saga of the summer involving a current Liverpool player. At first Barcelona's interest in Philippe Coutinho seemed minimal. But the Neymar was sold to Paris Saint Germain and that all changed. Barca needed to make a statement and buy big. Coutinho and Ousmane Dembele were the chosen ones. Borussia Dortmund caved and Dembele became a Barca player for a staggering £138 million. They tried their damndest to sign Coutinho. Their old tactics of unsettling the player through the media didn't seem to work in the beginning, until Liverpool announced publicly that Coutinho was going nowhere and the Brazilian handed in a transfer request. Liverpool stood firm though and rejected it. Barca sent a bid of £90 million which also rejected. Then £130 million, which was also rejected. On Deadline Day they prepared a huge bid of £160 million but they knew the answer.
Barcelona did everything they could to get Phil Coutinho. They tried to unsettle him publicly, they proclaimed their confidence in the press of signing the player, they even sent over doctors and officials to carry out medicals and sign paperwork such was their arrogance. But Liverpool don't need to sell. And why would we? Barca had £200 million burning a hole in their pocket which the world was aware of. If we had sold them Coutinho, they would have shifted this problem onto us with even less time in the transfer window remaining to replace our star player. Simply put, selling Coutinho could have been suicide. It would have been the easy option though. Imagine having £150 million to spend in January. For our board to reject that amount of money, who have been derided in the past for putting money ahead of the team, took balls.
There are still some issues that need solving for Liverpool. For example not everyone is convinced with the goalkeeping or defensive situations. But too much surgery can be just as damaging as none, especially to the spine of the side (this could be Everton's downfall this season, but that's not for a Liverpool article I suppose). We also never sold many players because we didn't really need to. We needed to add to our squad given the amount of football we will be playing this season, not depleting it. We showed last season what can happen to use when we play more than a game a week without enough quality in the squad. Selling players would have achieved the opposite to what was out aim, which was adding quality in depth. Overall that has been done. 8/10.