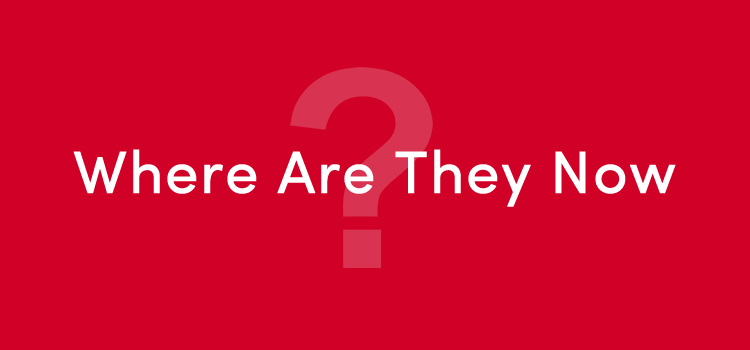 Liverpool's relationship with Italian football is not the best. Both of the club's European Cup final defeats were against Serie A opposition, while most players from the peninsula who have tried their luck at Anfield haven't had too much of it. One such individual was Andrea Dossena, the left-back who, even in his late 20s, looked cumbersome and struggled to adapt to the frenetic pace of Premier League football. However, while the Italian scored just two goals for the Reds, they came in two of the club's most celebrated victories of the modern era, at least ensuring that his name would be recalled in something of a positive manner.
At the beginning of the 21st century, Dossena forged his way into a Verona team that was relegated from Serie A, despite featuring future World Cup winners such as Alberto Gilardino, Mauro Camoranesi and Massimo Oddo. He spent his first four seasons as a professional footballer with the Gialloblu before transferring to Treviso on the back of their promotion to the top flight, a sojourn that turned sour quickly for a club that regularly lives in the shadow of the city's rugby team. Nonetheless, he did enough to persuade Udinese, then competing regularly in European football, to hire his services for a couple of seasons.
It came as something of a surprise when Liverpool paid £7 million to bring the left-back to Anfield in the summer of 2008, even if there was a vacancy in the role following the sale of John Arne Riise. His first few months in England were a struggle, with Dossena's lack of pace leading to him being derided as not up to the English game at a time when the Premier League was at its strongest. To his credit, he publicly acknowledged his disappointing form and worked hard at trying to improve. Injury to Fabio Aurelio would see Dossena given a more prolonged spell in the first team, but the emergence of Emiliano Insua set him back again.
In the space of five days in March 2009, though, the Italian would make his mark on a week that will never be forgotten by any Liverpool fan fortunate enough to experience it. The Reds had put themselves in a good position to advance to the Champions League quarter-finals by beating Real Madrid 1-0 away, but nobody could have predicted the 4-0 second leg slaughter that would be inflicted upon the Spaniards at Anfield and it was substitute Dossena whose goal rounded off one of the greatest Liverpool performances of all time. The following weekend, the Reds went to Old Trafford needing a result to keep in touch in the title race. Manchester United took the lead from the penalty spot but from the moment Fernando Torres equalised, the grey-shirted Liverpool let loose. At 3-1 and with time almost up, Pepe Reina launched a booming kick into the Man United half and incredibly it was Dossena who bombed upfield to get on the end of it, sending a delightful lob over a stranded Edwin van der Sar to provide the final blow to a shellshocked home crowd. Alex Ferguson's men might have gone on to win the Premier League, but that day was a truly unforgettable one for Liverpool supporters who had lived through years of torment in this fixture.
That was as good as it got for Dossena at Anfield and he would struggle for form thereafter, eventually being dispatched to Napoli for around £4 million midway through the 2009/10 season. In his two and a half years in Naples, he played his part in the club's first qualification for the Champions League, during which they defeated Manchester City and almost knocked out eventual winners Chelsea. He spent the second half of the 2012/13 season at Palermo and after Rafael Benitez, the manager who signed him for Liverpool and then sold him, took the reins at Napoli, Dossena was allowed to leave for Sunderland on a free transfer. His second Premier League stint was no improvement on his first as he was again left playing a backup role, given the form of Marcos Alonso as the Black Cats staged a remarkable late-season escape from what seemed a nailed-on relegation.
Dossena then found himself dropping down two levels to preserve his career, moving to Leyton Orient in 2014. The club was reeling from an agonising play-off final defeat which denied them promotion to the Championship and the Italian couldn't prevent them from dropping into League Two a year later. He relocated to Switzerland for the 2015/16 season, playing in the second tier with Chiasso, before returning to his homeland and signing for Piacenza in Serie D. He was released by the club during the summer and, having turned 36 recently, it would be no great surprise if that proved to be Dossena's last action as a professional footballer.
The second Italian to represent Liverpool (Daniele Padelli was the first) was largely unimpressive during his time at Anfield, but his well-taken goals in those monumental humblings of Real Madrid and Manchester United in that glorious week in March 2009 guarantee him a place in the minds of Liverpool supporters when memorable victories are recalled in conversation.