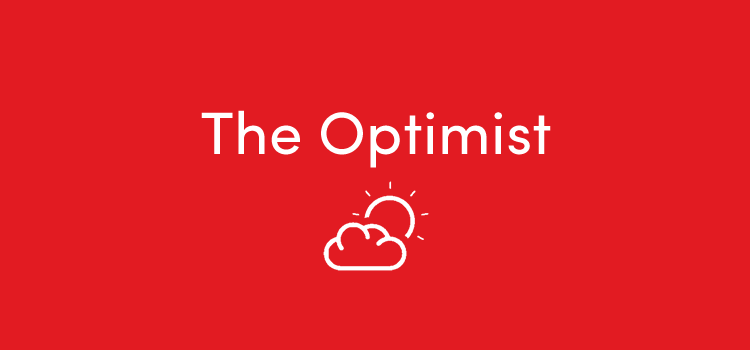 When a team like Arsenal comes to Anfield you invariably feel it's a result that could go either way. In addition, the home result against Arsenal is usually a good indicator of how our season will go; the bigger the magnitude of the win, the better a season Liverpool usually have, and likewise when we lose. Arsenal's record at Anfield isn't the best so a defeat for them on Sunday was probably on the cards. But the magnitude of the defeat and the manner of the performance was probably beyond anything anyone could possibly imagine. Where do we start?
Jurgen Klopp took a massive gamble before the game by dropping Simon Mignolet in place of Loris Karius. Most people derided the decision. Why has he dropped the man who appears to be his first choice 'keeper for such a big game? What does this mean for Mignolet? Is he on the move then? What does it mean for Karius? Has he been moaning for playing time and has threatened a transfer request? Or is he simply now Klopp's first choice? After the game the manager gave a "100% guarantee" that Mignolet will be back for the away fixture against Manchester City on 8th September but the questions persist, especially following a lackadaisical display from Karius with the ball at his feet.
You can criticise the German all you want, you can moan that he took the piss distributing the ball from back-passes and you can even question the decision. But it would be quite harsh. Karius did the basics of goalkeeping very well when he had to. He caught every cross he came for and commanded his area with authority, which is something many people have bemoaned Mignolet for in the past. Yes, it was a strange decision considering that Mignolet has actually player rather well by his standards over the past couple of games. However, with some help from an Arsenal side that didn't register a single shot on target, Karius did give a decent account of himself. Games when your team are on top are usually where 'keepers lose concentration and cost their team points – just ask Joe Hart how that turned out for him at City. But that didn't appear to happen to Karius. He was composed and in control for the whole 90 minutes. He did the little he had to do very well. You can't ask for much more.
Put aside the fact that the manager's decision was justified in the end and take note that he had the balls to make it in the first place. Something has obviously gone on between Jurgen Klopp and his goalkeepers, whether that be in training or in pre-season. He has previously said that he sees Mignolet and Karius as equal, and now he is sticking to his word by giving Karius a go. OK, to do so in a such a huge game in our season was a bit risky, but it was a risk that was taken. It is needless to point out that Jurgen Klopp is a manager of huge character. This decision is another example of that.
Enough about the manager though, let's talk about the red machine because it was in full flow on Sunday. Arsenal probably turned up thinking they had a chance, and they wouldn't have been wrong. They battered Stoke City last Saturday and were unlucky to not win when you consider the decisions that went against them. They had Alexis Sanchez back, which many people took to mean that, before the game at least, he was staying at the club. I'm not sure that will be the case after such an abject display by his team though. It was probably the worst performance from any side team in the 25-year history of the Premier League. It lacked desire, intensity and any sort of will to win. The professional pride simply wasn't there.
But the terrible performance by the away side will only be talked about so much because of the illuminating display of this Liverpool team. Every weakness Arsenal showed was capitalised on to maximum effect by Liverpool. They left gaps in the channels which were exploited by Sadio Mane and Mohamed Salah. Their midfield lacked organisation which this well drilled Liverpool spine was able to boss all afternoon, especially Emre Can who was in sparkling form. Their attack was one dimensional which was easily picked off by Dejan Lovren and Joel Matip in particular. The full backs backed up their wingers and hugged the touchline in order to force their Arsenal counterparts make a decision – follow the runner or close down the ball? It didn't matter, each one option was fatal. For every weakness Arsenal showed, Liverpool made it one of their own strengths. They just made the opposition look even worse than what they were. The individual performances mentioned above are only examples. Liverpool dominated the game to the extent that naming every player individually would be a waste of time. Simply put, every man in red won their individual battles and were better than their opposite number.
Most of the talk will be about Arsenal and how poorly they played. Don't let that take the shine of a stellar Liverpool performance. Most of the league are already frightened of Sadio Mane and when people mention Liverpool these days Philippe Coutinho and Barcelona are usually in the same sentence. But we have shown in the first 5 games of this season that the future of the Brazilian number 10 isn't affecting us. In fact, we don't even need him. Sadio Mane's is a name to be feared on our team-sheet, but, on the basis of their performances so far, add the names of Emre Can, Mohamed Salah and Roberto Firmino to that list. Liverpool have been a well organised, well-drilled side since the beginning of the 2017/18 season. A red machine indeed.