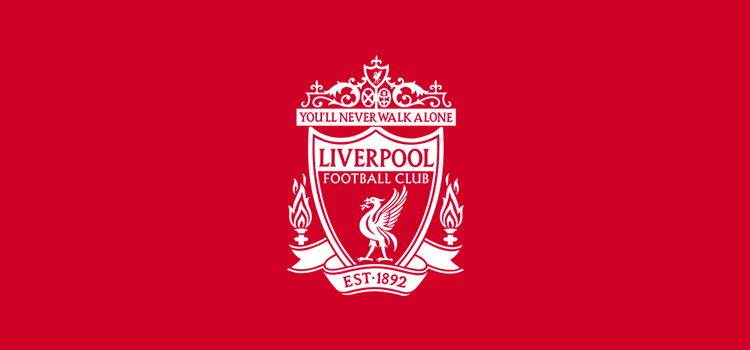 In recent years, Liverpool have struggled to maintain a solid and reliable presence between their sticks. This, along with the modern trend of first choice goalkeepers picking higher, more random numbers to put on their backs, means that the Reds haven't had consistent number 1 for quite some time. Loris Karius is the current wearer of the prestigious number. The young German arrived from Mainz in 2016 and there was a lot of anticipation surrounding the man who was first thought to be Simon Mignolet's replacement. Klopp insisted that Karius was the first choice, but after a topsy-turvy start to the 16/17 season, he was dropped in favour of the Belgian who started for the rest of the campaign. The final straw appeared to be 4-3 away defeat to AFC Bournemouth, as Karius drew a lot of criticism for playing a major role in the Reds letting a commanding 3-1 scoreline slip. To this date, he has only made 10 league appearances for the Reds but everyone is still hopeful that he has a bright future at the club.
Hands up who knew that David James made more league appearances for Liverpool than any other club…no-one? Well, he did. The Englishman made more than 200 appearances for the club and was a part of the infamous "Spice Boys" group during the 90's. It was during this period that his Liverpool career began to decline and a number of errors led to him being branded "Calamity James", a reference to the hapless Beano character. The press got on his back by saying that he and a number of other individuals cared more about the way they looked and partying than actual results on the field. He was sold to Aston Villa in 1999 for a fee of £1.8million. He went on to have a semi-successful career, both internationally and in the Premier League before ending his career, surprisingly, in India.
A quick honourable mention must be made to Australian 'keeper Brad Jones. He spent five years with the club, mainly as a backup to Pepe Reina, but did enjoy brief stints as a starter when other players, mainly Mignotlet, were out of form. Despite being released by the club in 2015, and being considered one of the worst goalkeepers of the Premier League era by fans of rival clubs, Jones has bizarrely managed to forge an incredibly successful career in the Dutch Eredivisie. He was an integral part in Feyenoord claiming the 16/17 league title, their first in 18 years. Along the way, he collected an outstanding 17 clean sheets and the goalkeeper of the year award. Just goes to show there is a life after Liverpool.
Another member of the unstoppable 1970's team, Ray Clemence is rightly regarded by many as the greatest LFC goalkeeper of all-time. He was signed in 1967 from Scunthorpe United for £18,000, a far cry from the likes of Jordan Pickford. He had to wait until 1973 for his first taste of silverware though when Liverpool claimed the First Division title and the UEFA Cup in the same campaign. Clemence made a vital penalty save at the end of the first leg of the UEFA Cup Final against Borussia Mönchengladbach. It meant that the aggregate score would finish 3-2 in Liverpool's favour, not 3-3, which would've seen the German's claim the trophy on the away goals rule.
Fast forward four years and Liverpool would face Borussia Mönchengladbach once again, this time in Rome for the final of the European Cup. Liverpool claimed their first title with a 3-1 victory and Clemence is cited by a number of his teammates that night for being the catalyst to their success. A number of high quality saves kept the Reds in front right up until the end and kept his team motivated and believing that they could make history. Clem would go on to win five league titles and three European Cups with Liverpool. He was sold to Tottenham in 1981 having made 665 appearances, the fourth most out of any Liverpool player.
The next great goalkeeper is one of only three Zimbabweans to play in the Premier League. Bruce Grobbelaar was signed in 1981 initially as a backup to Clemence, but a few months later the latter had moved to Spurs and Grobbelaar was instantly the first choice 'keeper. Life after Clemence started shakily with the only constant in Grobbelaar performances being the number of errors he was making. However, there was an incredible turnaround after Christmas. Liverpool ended the 81/82 season by taking 43 of the possible 50 points available to them, which was enough to make them surprise First Division Champions in Grobbelaar's first full season as a Red.
People often say that goalkeepers are crazy and Bruce was the epitome of this saying. His flamboyant and extravagant style was ever present during his career, especially during the 1984 European Cup Final. The contest against Roma went to a penalty shootout. Before facing the first spot-kick Grobbelaar turned to face the cameras before taking a big bite of the net. He then continued to wobble his legs in an exaggerated style throughout the shootout, something that would late be mimicked by the final name in this piece, and the distractions were enough to make two players miss. Liverpool won 4-2 after penalties and in turn had won their fourth European Cup.
His over-confident style of play wasn't entirely positive though, as he wasn't afraid to berate his teammates for errors they made. He even came to blows with Steve McManaman after they conceded a goal in a Merseyside Derby in 93/94. This temper, along with injury and a consistent desire to play for Zimbabwe led to him eventually leaving Liverpool in favour of David James. Grobbelaar joined Southampton after 14 years of service to Liverpool, during which he made 628 appearances leaving him ninth on the all-time list.
Finally, Jerzy Dudek finds his way onto the list because, much like the men who were mentioned before him, he played a very important role in Liverpool securing European glory. Dudek joined the club in 2001 and, like Grobbelaar, struggled with mistakes during his early Liverpool career. However, he pushed through, with his breakout season coming in 2004 when he helped the Reds finish second in the Premier League.
Dudek will forever be remembered as the goalkeeper during the miracle night in Istanbul.  With Liverpool 3-0 down at half-time to AC Milan, the tie seemed all but finished. Dudek wasn't completely at fault for any of the goals but a half-time scoreline like that doesn't look good for any 'keeper. As we all know Liverpool rallied and forced the match into extra-time. Dudek made an impossible double save from Andriy Shevchenko to keep his side clinging on. That moment was later voted by UEFA fans as the greatest Champions League moment of all-time. The Pole adopted Grobbelaar's infamous crazy legs tactic in the resulting shootout and for the second time in history, it worked. Serginho was forced to blaze over the bar before Dudek saved from Andrea Pirlo and then once again from Shevchenko when the contest was at match point. The most unbelievable comeback was complete.
Dudek left for Real Madrid in 2007 after being replaced by Pepe Reina. Despite a falling out with then manager Rafa Benitez, Dudek claimed to have nothing but love for the club and everyone associated with it.
So that completes our look back at the big men in the box. Next week I'll be focussing on a slightly more all-round number as I talk about the players from all over the park to have worn the number 5. Hope you can join me then.