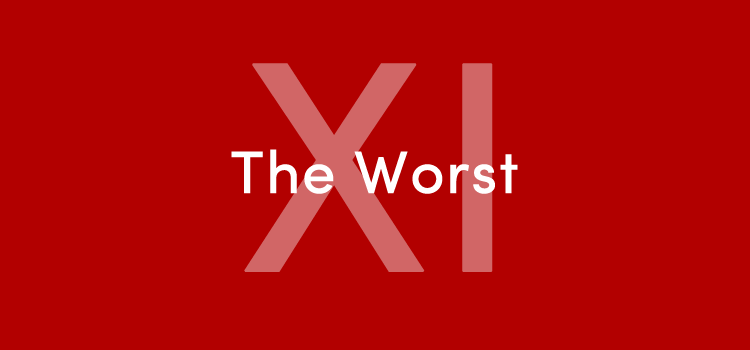 Welcome back to another edition of the Friends of Liverpool Worst XI where this week we move into the heart of our defence. We had just the four nominees for the two centre-back slots meaning that I can't really keep these results a secret. So, without any further ado, let's reveal our final results…
1= Torben Piechnik       33%
1= Tiago Ilori                   33%
3.  Frode Kippe                     22%
4.  Mauricio Pellegrino       11%
So the disastrous duo at the back will be Piechnik and Ilori. That means we'll start with the younger of the two this week. Let's get into this…
Early Career
Born in Hampstead, Ilori's father was English but of Nigerian descent while his mother was Portuguese. The family moved to Portugal when Tiago was just a youngster and his initial talent was spotted by Sporting's scouts. He started off as a striker in their youth system but was eventually moved back into defence where he made his full debut for Sporting at 18.
The young Ilori would play 14 times for Sporting's first team over the next two seasons, even managing to score a goal. He did enough though to alert attention from some other European sides and he would be gone in the summer of 2013.
Splash The Cash
Ilori was so highly rated by one club that they were willing to pay £7 million for an unproven talent. That club was, of course, Liverpool who were seeking to help manager Brendan Rodgers build on an impressive second half to his debut season in charge. Naturally, Ilori would not feature in the Premier League right away but he'd play a cup game or two right? Right?
Nope.
Instead, the expensive youngster was left in the reserves as Liverpool began to build some momentum during the ill-fated 2013/14 season. He did eventually make the first team bench. In January for a Cup game against Oldham and he didn't even play in that either. It was clear something wasn't quite working there but he was still young and there was time, all Ilori needed was games.
The Loans
Ilori would be loaned out in January 2014 to Spanish side Granada looking for experience. He would play just nine times for the club in the second half of the season but impressed in flashes. He was a stand-out as Granada beat Barcelona 1-0 while a raking 60 yard assist early in his spell certainly put to rest some doubts over his quality. So, you would think he'd return there for the following season, right?
Nope.
Instead, Ilori went to France to play for Bordeaux in 2014/15. Injuries hampered his involvement to just 15 appearances all season but there were some positives to take from his season in France. Then Ilori went to Aston Villa.
Villa's 2015/16 season was characterised by some of the most shambolic defending to hit the Premier League in years. Even Frank Sinclair covered his eyes watching that Villa side. So, guess how many times Ilori made it into the team? Exactly zero. That's right Ilori couldn't even get into a Villa defence so bad The Hague looked into charging it with crimes against humanity. Hardly a ringing endorsement.
Playing For Liverpool…Finally
January 2016 saw Liverpool hit with the most colossal injury crisis, to the point that, come the early January Cup tie against Exeter, the club had no fit centre-backs. Ilori was recalled from his loan spell and thrust straight into action for the first time, precisely 28 months after signing for the club. He didn't necessarily put a foot wrong and looked fairly comfortable on the ball but it was hardly a vintage Liverpool performance especially considering his centre back partner was the defensively challenged Jose Enrique.
Ilori would play the next two FA Cup games bringing his total Liverpool appearances to precisely three. He would never play for the club after January either instead sitting in the U23 side until he was finally sold to Reading in January 2017 for about half what Liverpool paid for him.
So, poor Tiago was victim to the early move and heightened expectations but it's not hard to be disappointed in a player who has played less than 50 senior games to date at 24. For the price paid and the limited and unimpressive involvement, Ilori will always be considered a bust by Liverpool fans.
Next week, we take a look at his defensive partner – the giant but not very great Dane, Torben Piechnik.