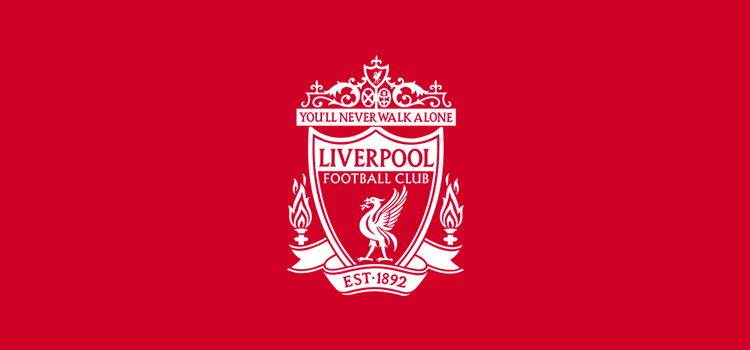 The 80's were a glorious time for this club. Players like Ian Rush, Bruce Grobbelaar and Jan Molby would start the decade as young prodigies with bags of potential, and finished it as club legends. But as the 80's rolled into the 90's, these players were ageing. With the departure of Kenny Dalglish in February 1991, a new era was dawning. Graeme Souness was brought in to make sure the good times would continue. At the beginning of the 1992/93 season, things had not exactly gone to plan. Winning the F.A Cup was a highlight but Souness had also sold a story to The Sun newspaper that same season, which turned many fans against him. He had also not replaced the ageing stars with adequate quality. Going into the first ever season of the Premier League, it was make or break for Souness.
In the summer of '92, Souness decided to only make three inbound transfers. David James was identified as the man to whom Bruce Grobbelaar would eventually pass the goalkeeping torch to. He was bought for £1 million from Nottingham Forest. Paul Stewart would replace Dean Saunders in the striking ranks. The Welshman would leave for Aston Villa for £2.3 million in September and Stewart would arrive from Tottenham Hotspur in July for the same price. Thorben Piechnik was signed from F.C Copenhagen for £500,000. Souness must have thought he was getting a bargain when he got the Dane so cheaply to replace Newcastle United bound Barry Vennison, who left for £250,000. Another familiar face left that summer as Ray Houghton went to Aston Villa for £825,000.
Before leaving for Villa though, Dean Saunders would play a couple of games for the club including the 1992 Charity Shield. As the previous seasons' F.A Cup winners, Liverpool would have to play the reigning league Champions, Howard Wilkinsons Leeds United. In an enthralling game, Saunders would score as would Ian Rush. Liverpool's 3rd goal was an 87th own goal by Gordon Strachan. But Leeds had too much for the reds. By the time Strachan had his embarassing moment, Eric Cantona had scored a hat-trick and Tony Dorigo had also netted. Wilkinson's side took the Charity Shield back to West Yorkshire as 4-3 winners. The inaugural Premier League season would kick off the week after. Sheffield United were the first visitors to Anfield and were beaten 2-1 thanks to goals from Mark Walters and the debuting Paul Stewart. But that positive feeling would not last long. A week later Arsenal visited Anfield and goals from Anders Limpar and Ian Wright ensured they went back to North London with all 3 points. We then travelled to Portman Road and drew 2-2 with Ipswich Town. The week after we gained another point at Elland Road, drawing 2-2 with Leeds and drawing 1-1 with Southampton at Anfield the following week.
September would begin with Dean Saunders final contribution to the club and a last minute winner from Jamie Redknapp as we beat Chelsea 2-1 at Anfield. This was our last win in 3 games though. What followed were defeats at Bramall Lane to Sheffield United and Villa Park against Aston Villa (in which the aforementioned Saunders scored a brace), and at Anfield to Wimbledon. The fans were unhappy at the manner of the defeats and the manager was taking the brunt of the criticism. In between our two away defeats however, we got our European campaign underway. Playing in the Cup Winners' Cup, we were drawn against Apollon Limassol of Cyprus. We battered them 6-1 at Anfield before sealing our progression at the end of the month, winning 2-1 in Limassol.
The week after the Wimbledon defeat though came a 1-0 win against Sheffield Wednesday, Don Hutchison scoring an 80th minute winner. A couple of weeks earlier, we had drawn 4-4 at Anfield against 3rd division Chesterfield in the Coca-Cola Cup in the days when ties in the early rounds were played over two legs. Now we had to play the return leg at Saltergate, which we won convincingly 4-1. We then travelled to Manchester for what many perceived to be a foregone conclusion. Manchester United were about to embark on the most successful period in the clubs history. Liverpool looked to be on a slippery slope, which was reflected in their early season form. Hutchison put Liverpool 1-0 up  before Ian Rush doubled our lead just on half time. Mark Hughes pulled one back for United in the 78th minute before dramatically equalising in the 90th minute to steal a point for the eventual champions. The midweek after the United game saw us travel to Moscow to play Spartak, as our Cup Winners' Cup campaign continued. We were disappointingly beaten 4-2 by the Russians. October would end though as inconsistently as the season had began. After thumping Norwich 4-1 at Anfield, Liverpool put in a dismal display at White Hart Lane on their way to a 2-0 defeat at the hands of Spurs. We ended October in 14th place.
Our first game in November was the return leg of the Cup Winners' Cup 2nd round tie with Spartak Moscow. Going into the game Liverpool had two away goals and were positive of progressing. But Spartak hadn't read the script and won 2-0, dumping Liverpool out of Europe. Overall though, November would see us slightly redeem ourselves. After our disappoint exit in the Cup Winners' Cup, we would beat Middlesbrough in the league 4-1 at Anfield. We then beat Sheffield United 3-0 in a Coca-Cola Cup 3rd round replay (we had drawn with them 0-0 at Bramall Lane in October). We finished November by beating QPR 1-0 at Loftus Road and pummelling Crystal Palace 5-0 at Anfield.
In December, Liverpool resumed their poor form. After drawing with Palace at Anfield in the Coca-Cola Cup 4th round, we were beaten 2-1 in the replay at Selhurst Park. After that first leg draw with Palace, we played our first league game of the month against Everton at Goodison Park. Mark Wright put Liverpool 1-0 up in the 62nd minute, but Mo Johnston equalised for the blues a minute later. In the 84th minute former red Peter Beardsley won the game for Everton and Liverpool fans were again sent home disappointed. Two goals from Mark Walters cancelled out an Alan Shearer strike a week later at Anfield, as we beat Kenny Dalglish's Blackburn Rovers 2-1. But this was followed by our most shocking result of the season, a 5-1 loss away to Coventry City. This sparked another mini slump for Graeme Souness' boys and after closing out 1992 with a 1-1 draw at home to Manchester City, we lost our next two league games at home to Aston Villa and away to Wimbledon.
Either side of the Villa defeat however came another appalling moment in what was turning out to be a dreadful season. Firstly we drew 2-2 with Bolton Wanderers in the F.A Cup 3rd round. In the replay 10 days later though, Bolton dumped us out of the cup 2-0. The holders had relinquished their grip on the trophy at the first time of asking. January would finish with a solid 1-0 away win at Highbury against Arsenal, but it was clear that Liverpool's season was over and Souness' time as Liverpool manager could be soon as a result.
After the Arsenal win, Liverpool would go 6 games without a win, taking 4 draws and 2 losses in that time. We started February with draws at Anfield to Nottingham Forest and at Stamford Bridge against Chelsea. This was followed by a defeat at the Dell to Souhtampton and draws at home to Ipswich and away to Sheffield Wednesday. At the beginning of March, Manchester United were the visitors at Anfield. Well on their way to a first league title in 26 years, United arrived full of confidence. Liverpool were winless in 5 games and desperate for some points. Mark Hughes put the visitors ahead 3 minutes before half time. Ian Rush equalised 5 minutes after the break but Brian McClair won the game 6 minutes later. What ensued for Liverpool was a minor kick up the arse though. We would beat Middlesbrough at Ayresome Park and QPR at Anfield. Ronnie Rosenthal then scored a last minute winner against Everton at Anfield, to avenge our defeat earlier in the season at Goodison Park and plunge our rivals further into relegation trouble. A 1-1 draw at Selhurst Park against Crystal Palace made sure we finished March with 3 wins, a draw and a defeat to our name.
We started April in extremely disappointing fashion again, losing 4-1 to Blackburn at Ewood Park. The remainder of April saw us beat Oldham, Coventry and Leeds at home, and draw with Manchester City at Maine Road. At the beginning of May, we were beaten 1-0 at Carrow Road by unlikely title challengers Norwich City. This was followed by another disappointing defeat, this time 3-2 at Boundary Park against Oldham Athletic. Our last game of the season was a corker though as we beat Spurs 6-2 at Anfield.
Finishing the season 6th these days is not acceptable but happens far more often than we would like. For Liverpool, finishing 6th in the early 90's was a catastrophe. Graeme Souness bore most of the blame. He had brought through exciting young players like Robbie Fowler and Steve McManaman, but he had also made costly enemies. Phil Thompson, then reserve team manager, had been sacked for criticising Souness' tactics and purchases. Tommy Smith, the Anfield Iron, had been banned from Anfield because Souness thought he had too much influence over the players and coaches. Steve McMahon, Ray Houghton and Peter Beardsley had all been sold because they had asked for improved contracts, and their replacements were wholly inadequate. The fans had still not forgiven Souness for selling the story of his triple heart bypass surgery to The Sun in the lead up to the F.A Cup final the previous season either.
Souness was sacked midway through the following season, but it probably should have been sooner. Looking back it's fair to say that winning the F.A Cup in 1992 bought the Scot some time. But his tactics were derided by fans and staff alike, and his purchases now go down in Liverpool folklore as some of the worst in the clubs history. Some people say he tried to change too much too soon. Whatever your take on Graeme Souness is, it is unquestionable that the beginning of the end of Liverpool as a dominant force in English football began under his stewardship.