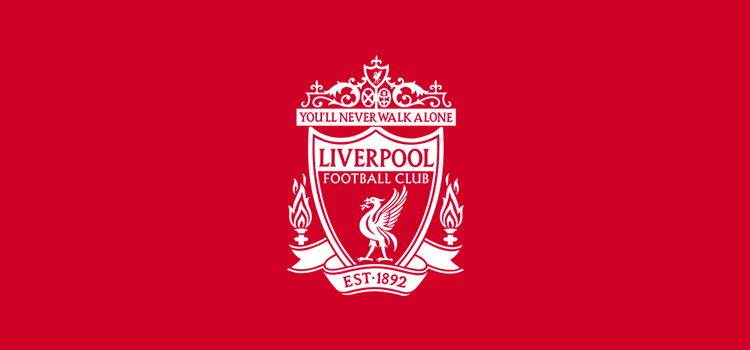 This is the start of a new weekly feature, where we will be selecting a squad number and looking at some of the players who have brought both pride and shame to that specific shirt. We'll kick off with a look at my personal favourite shirt, the number 8. This was the number I donned on my back for most of my career, however my escapades in Devon youth football were sadly not interesting enough to make this list. Let's take a look at some more worthy contenders.
Steven Gerrard is without a doubt one of the Liverpool legends. He was picked up by the club's scouts at the tender age of eight, and stayed at Anfield until his eventual departure in 2015, where he ended his career with MLS side LA Galaxy. Gerrard made his Liverpool debut aged 18, although wearing the number 17 shirt, and played 13 games during the 1998/99 season.
He made his international debut aged 20 during a 2-0 win over Ukraine, and went on to make 114 appearances, making him the fourth most capped English player in history, scoring 21 goals in the process.
Stevie G began his rise to legendary status in 2004, after his long range finish against Olympiacos helped Liverpool progress from the group stages of the Champions League. He was then an integral part of that famous night in Istanbul as he scored the first and won the penalty for the third, which ensured that his side completed one of the most famous comebacks in European history. He played a crucial part in the Reds' silverware triumphs the following season, as another long range effort from his right boot, forced the 2006 FA Cup Final to extra time, where Liverpool would eventually overcome West Ham United on penalties.
Although his hunt for a Premier League title ended in disappointment, with many rival fans summing up his career with his slip against Chelsea in 2014, there is no denying the success he had while in a red shirt. He picked up 10 trophies, became the clubs' longest-serving skipper, picked up the third most appearances (710) and ended as club's fifth highest scorer (186). A true Liverpool legend.
The next player to look at is centre-forward Stan Collymore. Liverpool signed Collymore from Nottingham Forest for £8.5million, which at the time (1995) was a British transfer record. Stan had a fantastic debut against Sheffield Wednesday, in which he struck the winner from 25 yards out. However he would struggle over his next seven game before eventually being dropped in favour of Ian Rush.
Collymore would eventually return to the side on New Year's Day against his former club. He had requested a move away from Forest at the end of the previous season, so was not welcomed kindly by the  supporters. As Forest went 2-0 up, their fans lobbied abuse in the direction of their ex-player. Collymore responded aptly by setting up three goals and scoring one himself as Liverpool ran out eventual 4-2 victors. That performance lifted him to greater things as he began to form a lethal strike partnership with Robbie Fowler. Collymore was eventually sold to Aston Villa at the end of the 96/97 season after falling out with then manger, Roy Evans. He ended his Reds career with 35 goals in 81 appearances.
Everyone's favourite England striker, Emile Heskey, played for Liverpool between 2000-2004 after he signed from Leicester City for a fee of £11million, a club record at the time. Gerard Houllier described the Englishman as "a diamond of a player", and Heskey initially proved to be thus, netting 22 goals during his first full season with the club. The pace and skill of Michael Owen, matched perfectly with the power of Heskey and the two formed a formidable partnership during the 'Mickey Mouse Treble' winning season. Sadly that was as good as it got for Heskey and he scored just one goal in 32 matches toward the back-end of the 2001/02 season. 02/03 and 03/04 were just as forgettable for Emile as he was just a fraction of the player he was at the start of his career at Anfield. He was ultimately sold to Birmingham City for just £6.25million.
That was a brief look at the recent history of the number 8 shirt. Next week we'll explore the history of one of LFC's most legendary numbers…the number 7.