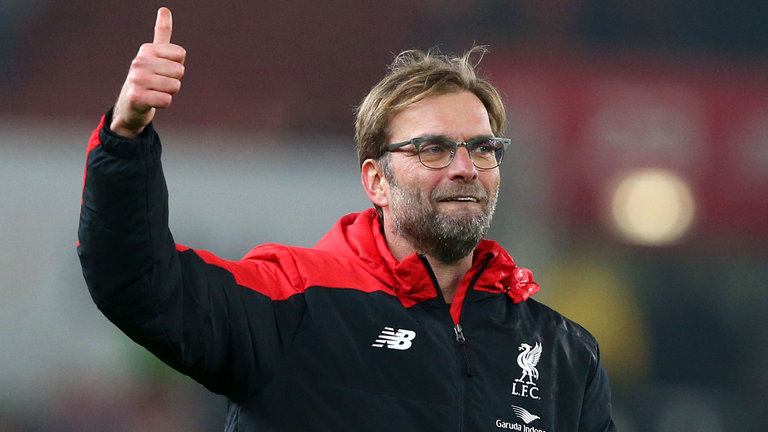 Jurgen Klopp may well have been the only one at Anfield last night who wasn't surprised that wonder kid Ben Woodburn became the youngest goal scorer in Liverpool history.
Reds striker Woodburn — aged just 17 years and 45 days — pounced to nab the second goal in a 2-0 win over Leeds in the quarter-final of the EFL Cup.
He made his debut in the 2-0 victory over Sunderland at home last weekend but wrote another chapter in his fairytale story with the strike five minutes after Divock Origi opened the scoring.
Now the young Wales starlet is in line to feature at some point when Klopp's men travel to AFC Bournemouth for a Premier League clash at the Vitality Stadium on Sunday.
Liverpool sit in second spot in the table going into the game on the south coast with leaders Chelsea currently a point better off at the summit. 
And Klopp was fulsome in his praise for Woodburn at the conclusion of the triumph over Championship out Leeds.
He said: "We know what Ben is capable of and what he is already able to do. My first job is to help these boys so that they can be the best.
"In Ben's case, there's a lot of things to do, especially to keep the public away as long as possible. That's quite a difficult thing to do. But on the other hand, we only bring him in because we want to use him.
"So that means when he's on the pitch he's absolutely allowed to score goals, to prepare situations, to make crosses. So, it's all good. I'm really happy for him."
Meanwhile, Klopp has shed more light on Philippe Coutinho's ankle injury he sustained in the win over Sudnerland.
He added: "Phil needs between five and a few weeks until we have him back. We will see. He is not in for the next few games."