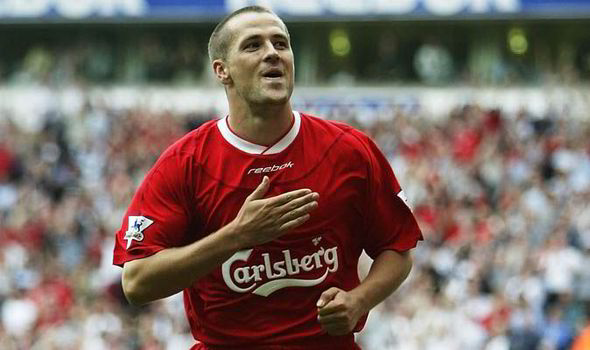 Michael Owen knows a thing or two about banging in the goals wearing the famous red shirt of Liverpool.
So it is perhaps fitting that the former Anfield idol has had his say on the emerging talent of Ben Woodburn, the just-out-of-school-shorts striker who became the youngest scorer in the Reds' illustrious history when he netted in last night's 2-0 win over Leeds in an EFL Cup quarter-final clash.
Wales hotshot Woodburn's goal aged 17 years and 45 days hands him the accolade of youngest scorer and he is amongst football royalty in an instant with his on-pitch antics.
But to rise to the fame of Owen, who left Anfield to play for the likes of Real Madrid, Newcastle United and Manchester United, Woodburn has a long, long way to go.
In his pomp, Owen was also an England regular scoring goals during an international career spanning 10 years, 89 caps and, most significantly, 40 goals.
And, of course, it was Owen who held the record up until last night. He'd had the honour of holding it since 1997 when he found the back of the net when he was just a few months older than Woodburn is now.
Owen went on to hammer home 158 goals for the Merseyside giants and he believes that in Jurgen Klopp, Woodburn has the right manager to help him flourish at Anfield.
Owen said:
"He's with the perfect manager in Klopp. As soon as he came in he showed his interest in the youth set-up. Ben's obviously still very young, so it's a long game for him. He's got to be managed throughout his career, not just for the here and now."

"There are one or two injuries at the moment so he might get a little bit more of a game than he would in normal circumstances, but I think he'll be managed carefully over the next year or two."
Owen particularly admires the flexibility the young attacker shows when he is marauding forward and believes Woodburn can serve Liverpool in a number of positions.
He added:
"When I saw him originally he played in midfield and he burst forward from deeper positions, but he can play in attacking positions as well. So I think that he'll be managed — he won't be starting every game, put it that way."
But how does Owen feel now that his record has gone forever, snatched by a young pretender with so much expected of him — a situation of which Owen knows only too well?
He said:
"I didn't mind at all. I was actually at the stadium watching the game and it was brilliant to see him score. When the goal went in I didn't quite realise, but then the chap next to me said 'that's your record gone'. I've not got many records remaining."
Liverpool are next in action on Sunday when they go to AFC Bournemouth for a Premier League clash.