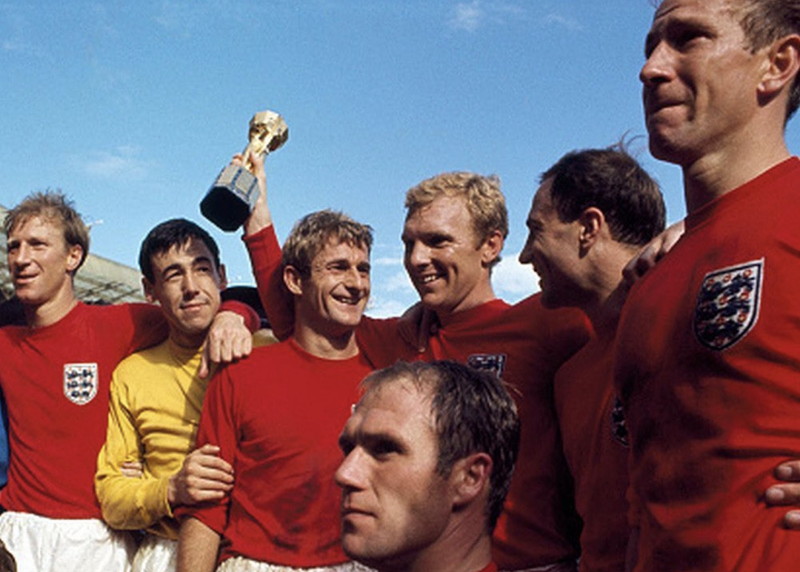 Two of the most prestigious tournaments in world football are the World Cup and the European Championships.
The World Cup, as the name suggests, consists of 32 of the best teams across the seven continents and has been staged every four years since 1930, before the Second World War.
Meanwhile, the Euros is a much newer tournament in comparison, featuring the best teams in Europe and has been running since 1958.
For Liverpool fans, the main question is, which of our players, during their career have won these competitions?
It might well be the answer to a popular pub quiz or brainteaser, but it's a very topical question nonetheless.
Let's start with the World Cup.
Roger Hunt – England
One of the greatest to wear the Reds shirt.
He scored three goals for England in the group stages, including a 2-0 win against Mexico at Wembley, before notching twice against France in a statement 2-0 victory at the national stadium.
Hunt then tasted glory in the 1966 final as the hosts saw off West Germany 4-2 in a thriller.
For Liverpool, he was so prolific in his 10 years at the club from 1959 to 1969, making 492 appearances and scoring 285 goals.
This is to date, the second highest in the club's history, behind only Ian Rush with a mighty 346 goals.
Ian Callaghan
Another World Cup winner with England in 66, the midfielder is one of the best to play for Liverpool.
He signed under Phil Taylor in 1957 before making his professional debut under Bill Shankly three years later.
Callaghan made a club record 857 appearances from 1960 to 1978, an impressive Anfield career spanning 18 years.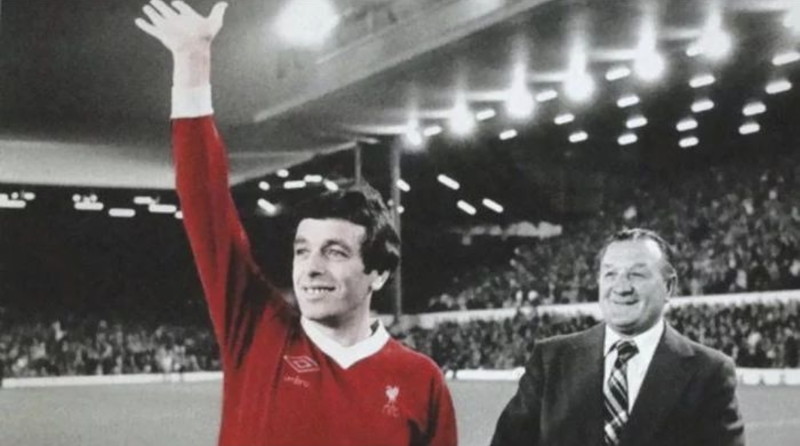 This included five league titles, two European Cups, two FA Cups, two UEFA Cups, and a European Super Cup to boot.
Interestingly, he had to wait over forty years later until he was 64 to finally receive his winners medal, as only the players starting the final got one back then.
He received a Member of the Order of the British Empire (MBE) from Queen Elizabeth in 1975 and is considered one of the best to play the game.
Gerry Byrne
Along with Hunt and Callaghan, famously won the World Cup on home soil with England.
The left-back made 333 appearances for the Reds from 1957 to 1969, where he won the league title twice and the FA Cup.
Byrne also had to wait until 2009 before finally getting his hands on his winner's medal at a ceremony at Downing Street.
Karl-Heinz Riedle
The striker was an unused substitute as West Germany overcame Argentina 1-0 at the Stadio Olimpico.
He later joined Roy Evans's Liverpool in 1997 and played 76 matches in two seasons, and netted twice in his farewell appearance against Hull City in the League Cup.
Bernard Diomede
Brought to the club in 2000 by Gérard Houllier, he was a World Cup winner in 1998 with France, playing three games at the tournament.
But he barely featured during his brief time at Anfield making just five appearances in the space of a year.
Pepe Reina
The Liverpool stalwart was victorious with Spain back in 2010 as they hoisted their first World Cup triumph.
He had to play second fiddle to a peak Iker Casillas, as Vicente Del Bosque's team stormed to the title only conceding two goals all tournament, with five clean sheets for the then Madrid stopper.
Although, he didn't get to take to the field, being in the winner's circle was all good experience for Reina as he would go on to become one of the club's most consistent and reliable goalkeepers.
From 2005 to 2014 he made 394 appearances and made a very respectable 177 clean sheets.
Fernando Torres
The Liverpool striker was also a World Cup winner with Spain in 2010.
He scored 22 goals for the Reds prior to the big tournament but failed to shine as he didn't net a single goal.
David Villa was the goal machine as he managed five goals in seven games to clinch the Silver Shoe.
World Cup best of the rest
You could also count Álvaro Arbeloa and Xabi Alonso, as Liverpool players to have won the World Cup, although both left a year before the big win to join Spanish giants Real Madrid.
But there will always be the nearly heroes.
And Didi Hamman was part of the Germany side to make it to the 2002 World Cup final before being outclassed 2-0 by Brazil and a masterclass from Ronaldo.
And striker Dirk Kuyt was part of the Netherlands team beaten by Spain in 2010 after Andres Iniesta's extra time winner.
Liverpool defender Ibrahima Konaté was left heartbroken at the end of last year as France were edged out by a Lionel Messi inspired Argentina, who won 4-2 on penalties after a thrilling 3-3 draw.
Euros winners and finalists
The same players to win the World Cup were also victorious at the Euros.
A Liverpool quartet of Reina, Arbeloa, Alonso and Torres won Euro 2008 and Euro 2012.
Meanwhile, England's Trent Alexander-Arnold and Jordan Henderson came close in the Euro 2020 final, held in 2021 due to Coronavirus, as they were beaten at Wembley on penalties by Roberto Mancini's Italy.
But all in all, Liverpool's players came back stronger win or lose, from these experiences, and the performances on the field have been a strong indicator of the correlation between success at national level and transferring it to club level.