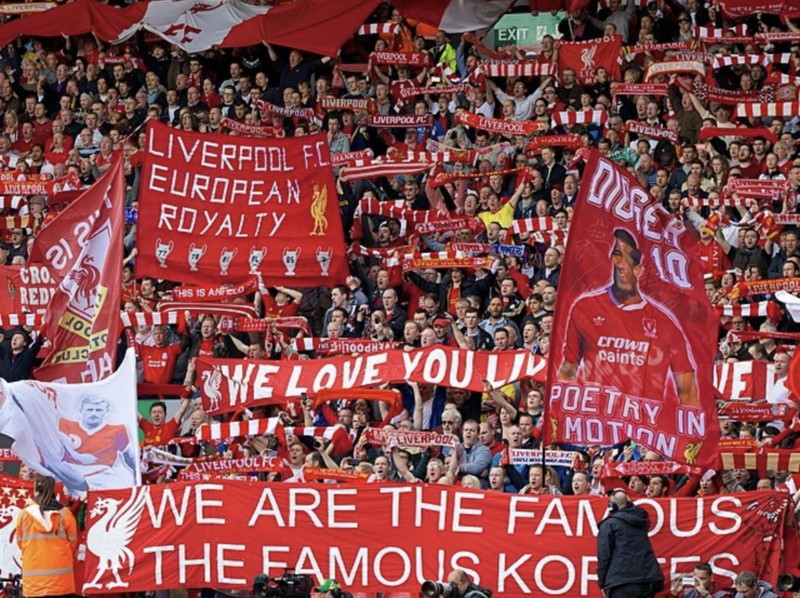 One of the biggest clubs in world football has a wide array of iconic chants.
And the one I've selected to discuss is that of Poor Tommy Scouser.
It is a tale about a young man from Merseyside who is sent off to fight for his country.
His dying breathe was: 'Oh I am a Liverpudlian,' showing his love for his home town.
As is the case with football supporters, and ours at Liverpool, they turned the tale into a song.
They drew inspiration from the Bill Shankly era of the 1960s when the song was first heard.
The tune is split into two of 'Red River Valley'
and 'The Sash'.
And on the 6th November 1982, Liverpool shocked city rivals Everton 5-0 with the clinical Ian Rush plundering four goals.
This match saw the revolution of the song as new verses were added.
It goes like this…
Can I tell you the story of a poor boy
Who was sent far away from his home
To fight for his king and his country
And also, the old folks back home
Now they put him in a Highland division
Sent him off to a far foreign land
Where the flies flew around in their thousands
And there's nothing to see but the sand
Well, the battle started next morning
Under the Libyan sun
I remember that poor Scouser Tommy
Who was shot by an old nazi gun
As he lay on the battle field dying, dying, dying
With blood gushing out of his head
As he lay on the battle field dying, dying, dying
These were the last words he said…
Oh… I am a Liverpudlian
I come from the Spion Kop
I like to sing, I like to shout
I go there quite a lot, every week
We support the team that's dressed in Red
A team that you all know
A team that we call Liverpool
And to glory we will go
We've won the League, we've won the Cup
And we've been to Europe too
We played the Toffees for a laugh
And we left them feeling blue – Five Nil!
One two
One, two, three
One, two, three, four
Five nil!
Rush scored one
Rush scored two
Rush scored three
And Rush scored four
Na Na Na Na Na Na Na Na
All You Need Is Rush, de de de de de
All You Need Is Rush, de de de de de
All You Need Is Rush, Rush,
Rush Is All You Need.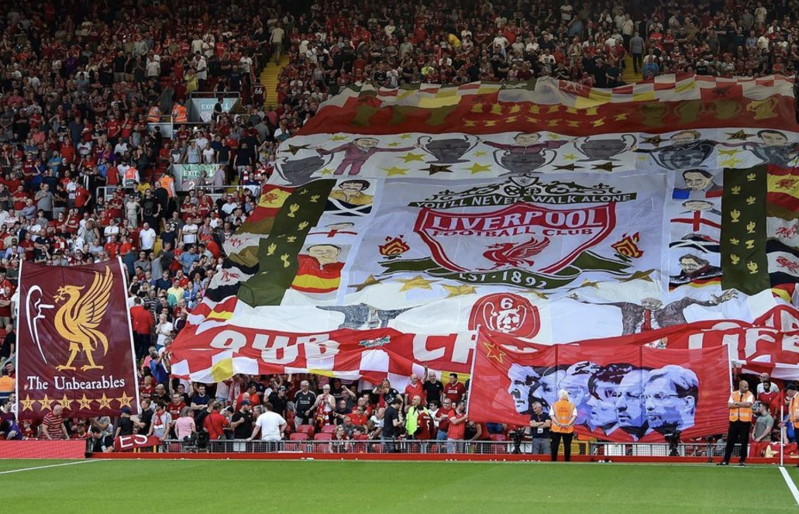 And so, it is an incredibly inspiring song due to its war roots.
But interestingly, other teams have adapted it and tried to make their own version of Liverpool's famous chant.
Meanwhile, the 'all you need is Rush' element comes from the song 'All you need is love' by the world-famous hometown heroes, The Beatles.
The song has seen Liverpool conquer Europe, as well as produce memorable results, as well as being heard in cries of happiness during victory parades of the club's trophy wins in recent years.
Let's hope the song can be chanted with more celebrations of glory from Liverpool FC in memory of dear Tommy.