The common crossword clue "Dressed football Team Like Liverpool" is a challenging one.
The 'football team like Liverpool' in this question is Manchester United, which can be shortened to Man U.
The 'dressed' part relates to the colour of the shirts both teams wear, being Red.  The answer, therefore, being Man-U-Red or manured, meaning the spreading of manure.  E.g. The plot needs to be dug up and manured.
Well, that answers the question of what the clue means so let's now look at some famous clubs that actually dress like Liverpool.
Manchester United, Bayern Munich, clubs and international teams that dress like Liverpool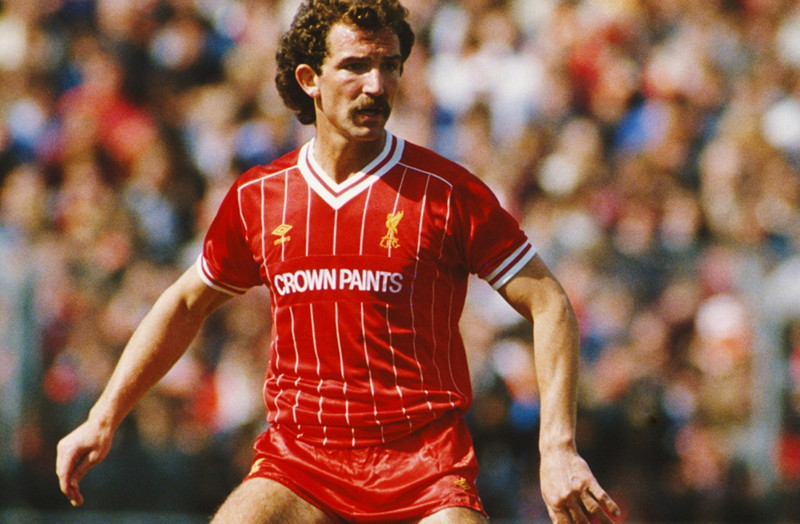 Liverpool might be the most famous football team in the world to wear red, but they're not the only ones.
In fact, they started off wearing a very cool retro white and sky blue quartered shirts with navy blue shorts during their inception in 1892.
They then moved to red shirts four years later in 1896, with white shorts to look distinctly different to the all-blue kit of city rivals Everton.
But it was the 25th November 1964 that Liverpool wore all red for the first time in their history under Bill Shankly.
The idea being that his players would look 'seven feet tall', a psychological tactic to intimidate their opponents.
And it worked, as the Shankly era saw a dominance the club had never ever witnessed.
The likes of striker Ian St John, Emlyn Hughes, Ian Callaghan and Roger Hunt wore the famous jersey during the 1960s.
In the 70s it became Kevin Keegan, David Johnson, Kenny Dalglish and Ian Rush that became icons in the red of Liverpool.
Even Match of the Day legends Alan Hansen and Mark Lawrenson donned the famous Reds kit.
Modern day stars were then born in captain marvel Steven Gerrard, defensive lynchpin Jamie Carragher, and the likes of attacking trio Roberto Firmino, Mohamed Salah and Sadio Mane, with fans flocking to get the names of their heroes on the back of their shirts.
Traditionally, white or yellow is the club's away kit and occasionally green has been the colour.
Whilst, the famous Liver bird, a mythical creature in the city of Liverpool, became part of the club's official badge in 1901, but did not feature on their kit till 1955.
And 96 features on the back of the shirt as a tribute to the 96 victims of the Hillsborough disaster back in 1989.
But which other teams dress like Liverpool?
An obvious one is arch rivals Manchester United.
They may wear their famous red today but they had a merry-go round of different kit colours.
Once known as Newton Heath in 1892, United wore a classic yellow and green strip.
They then experimented with red, but also blue and white stripes, red and white stripes, and white with a large V.
It was then in 1928 that United switched to the famous red shirts, white shorts and black socks that have become iconic in world football, not too dissimilar in that respect to Liverpool.
The most famous players to wear the United shirt were England World Cup winning heroes and brothers Sir Bobby and Jack Charlton, as well as Nobby Stiles, George Best and Denis Law.
All of which played under Sir Matt Busby during his 25-year reign.
The kit reached some heavy heights in 1999 as Sir Alex Ferguson delivered the treble.
Modern stars have seen the likes of David Beckham, Cristiano Ronaldo, Wayne Rooney, Nemanja Vidić and Marcus Rashford wear the red of United.
Bayern Munich
Abroad, German giants Bayern Munich are also famous in red.
Founded in 1900, they began wearing a light blue shirt, inspired by the Bavarian flag.
They soon switched to red and are serial winners of the Champions League, six times winners just like Liverpool.
1974, 1975 and 1976 saw Bayern win the European Cup three years in a row, with the legendary Franz Beckenbauer, arguably the most famous player to wear the shirt.
He was followed by 80s star Lothar Matthäus and later modern day heroes Philip Lahm and Bastian Schweinsteiger, who were part of the 2014 World Cup winning Germany side under Joachim Löw.
Bayern have hence added three European Cups this century to their collection, famously beating Valencia in 2001 on penalties, Borussia Dortmund at Wembley in 2013 and heavy favourites PSG in the Covid delayed summer 2020 final.
Former Kop legend Mane, switched last summer from the red of Liverpool to that of Bayern.
Benfica and Olympiakos
In Portugal, the country's most decorated team, Benfica, are another famous global team to play in red.
Founded in 1904, they soon became a European powerhouse.
In the early 60s they dominated the football landscape winning back-to-back European Cups in 1961-62.
The legendary Eusébio being one of their greatest players in their history.
The legendary Eusébio playing in 1973 for Benfica
Now Argentina World Cup winner Enzo Fernandez wears the jersey.
In Greece, Olympiakos are also another team in red.
Liverpool famously came back from 1-0 down against them, to win 3-1 and move into the knockout stages of the Champions League, before going on to win the competition in 2005.
They once boasted 2002 World Cup winning Brazilian midfielder Rivaldo.
Current Reds player Konstantinos Tsimikas has worn the red of both sides.
Other Premier League red teams
Nottingham Forest, dominate under Bryan Clough, won two European Cups in 1979 and 1980 under the talented tactician during his 18-year reign.
Stan Collymore famously wore the red of Forest before signing for Liverpool for 8.5 million in 1995, allowing him the honour of wearing both kits.
Current Premier League leaders Arsenal also wear red.
Now it is Bukayo Saka who symbolises The Gunners, but it was once the likes of Thierry Henry and Patrick Viera that would define an era under Arsene Wenger that became known as the 2003-2004 'Incredibles', that went the entire season unbeaten to win the Premiership title.
Their last title to date.
London side Charlton, a Premier League regular from 1998-2007 also wore red.
They were a solid outfit under the guidance of Alan Curbishley during his 15-year stay.
International teams
Spain, winners of Euro 2008, World Cup 2010 and Euro 2012 are the most famous national team to wear red.
Legends Xavi, Andres Iniesta and Xabi Alonso wore the jersey.
Belgium, with Eden Hazard and Kevin de Bruyne have starred in red.
Switzerland and Arsenal's Granit Xhaka and former Liverpool winger Xherdan Shaqiri have worn both red for club and country.
Legendary midfield 👏😍#Spain #Busquets #Iniesta #Xavi #XabiAlonso pic.twitter.com/PHRyY2miEO

— Footballhouseuk (@footballhouseuk) June 19, 2022
Austria and captain David Alaba wear red.
For Portugal, Cristiano Ronaldo has worn the red of United and his national side.
Denmark and Cristian Eriksen are another example.
And finally, Chile, Albania, and Norway with Arsenal captain Martin Ødegaard and striker Erling Haaland also wear red for their country.