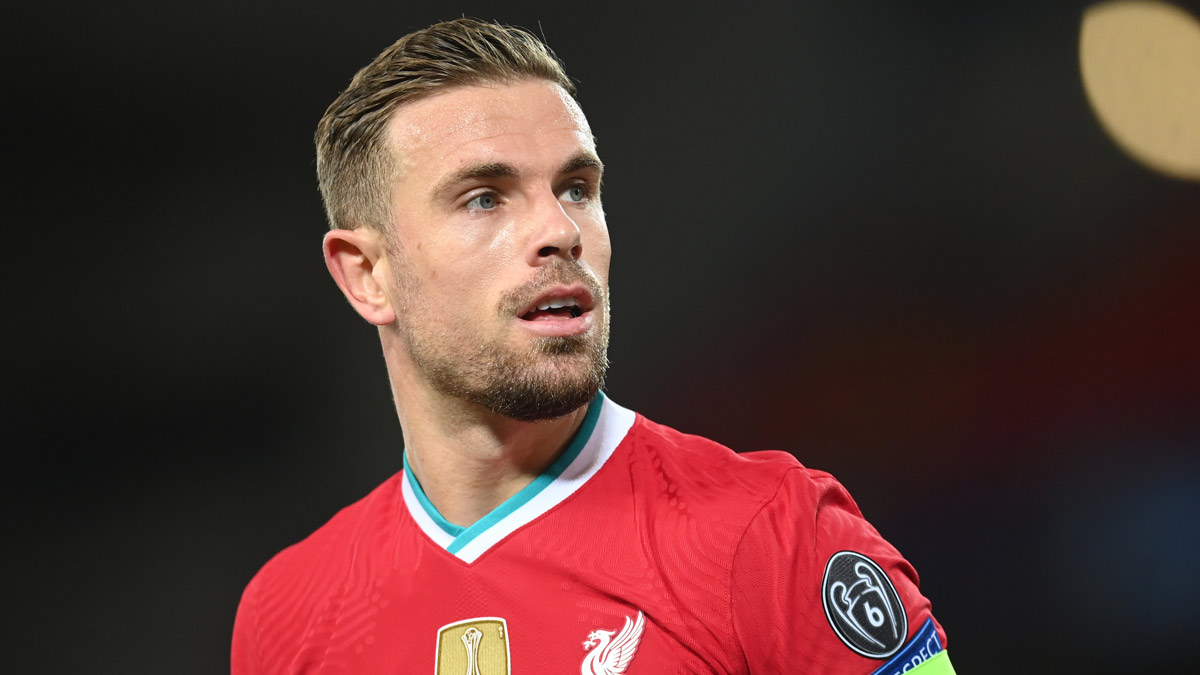 With no more international fixtures on the calendar until March, Premier League football is set to return this weekend and Liverpool will take on Leicester City at Anfield.
Mo Salah has been out of action for the past week after he tested positive for Covid-19. Trent Alexander Arnold will also be unavailable for the game against Leicester after he pulled up with a calf problem before the international break.
Here we will take a look at the Reds who managed to participate in international football over the past two weeks.
Andrew Robertson – Scotland
Andrew Robertson was at the heart of Scotland's success during the international break after his side qualified for the Euros. It was the first time that Scotland have qualified for a major tournament in over 22 years.
The Scotland captain provided an emotional post-match interview after the game. He claimed that his side felt "so together" and mentioned the "tough times" that Scotland have been through as football fans and football players.
Robertson was absent from Scotland's game against Slovakia on Sunday afternoon due to an issue with his hamstring. Thankfully, he featured in Scotland's next game which eased the pressure on Jurgen Klopp's back four.
Scotland fell short during their final game of the international break with a 1-0 loss to Israel. Nevertheless, the impact of their remarkable achievement will be felt for some time to come and Robertson will be delighted with his work here as he heads back to Anfield.
Gini Wijnaldum – Netherlands
Ronald Koeman just keeps on getting the best out of Gini Wijnaldum. In his last 20 international appearances, Wijnaldum has scored 13 goals for the Dutch national team with another two goals against Bosnia-Herzegovina. For his second goal of the evening, Wijnaldum celebrated with Virgil van Dijk's signature celebration – a nice gesture as the Dutchman continues his rehabilitation programme.
Jordan Henderson – England
Jordan Henderson was substituted at the interval during England's clash with Belgium due to a tightness in his leg according to Gareth Southgate. He is expected to be absent when the Reds take on Leicester this weekend as he recovers from a groin injury.
However, the return of Naby Keita, Thiago Alcantara, Alex Oxlade Chamberlain and Fabinho should give Klopp enough options to choose from when the Reds return to action.
Joe Gomez – England
Joe Gomez had a disastrous international break. He suffered from a serious knee injury during training which required surgery on the tendon in his left knee. As a result, Gomez is expected to be absent from the Liverpool squad for a number of months.
This isn't the first time that Gomez has fell victim to a serious setback though. At 23 years old, Gomez has suffered from ACL damage, cruciate ligament damage and a fractured leg alongside a number of other problems. Therefore, Klopp will be hoping that he is able to overcome the challenge and get back before the end of the season.
Roberto Firmino – Brazil
Firmino has had a troublesome time so far this season and his position in Liverpool's starting 11 has been threatened by Diogo Jota. However, he did manage to score the only goal from Brazil's clash against Venezuela and he also featured in their 2-0 win over Uruguay. As a result, this might boost his confidence before the Reds return to Premier League action this weekend.
Alisson Becker – Brazil
Alisson did not feature in either of the international fixtures for Brazil which took place over the past two weeks. Although Alisson and Firmino returned negative Covid-19 tests on their return from international duty, it has since been reported that Gabriel Menino has tested positive for the virus despite the fact that he spent all week training with the national team. Therefore, it would have been safer to keep Alisson in Liverpool given the current climate.
Diogo Jota – Portugal
Jota struggled to get past N'Golo Kante on Saturday night when Portugal lost 1-0 to France. However, he did get on the team sheet again during Portugal's 3-2 win over Croatia a few days later.