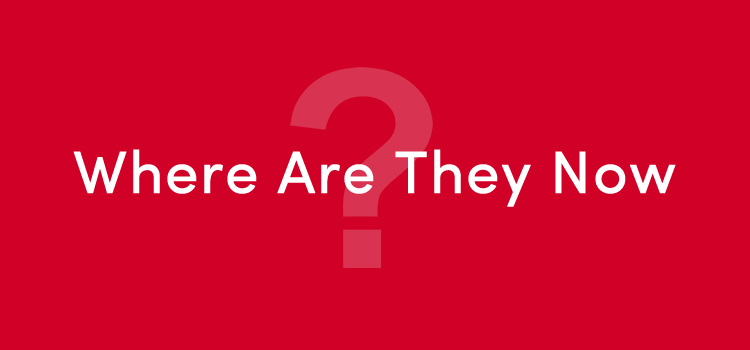 During the mid-1990s, Liverpool were disparagingly referred to in some quarters as the 'Spice Boys', with several of the club's high-profile players criticised for indulging in a Playboy-esque lifestyle. Nor did it help that the Reds were going through a fallow period after two decades of dominating English football, although there were a couple of genuine title tilts in the latter years of Roy Evans' solo managerial reign. The one player whose eccentric nature most epitomised the Spice Boys moniker was goalkeeper David James, who polarised opinion among the Liverpool fanbase.
The boyhood Luton fan cut his professional teeth with neighbours Watford at the turn of the 1980s and 90s, proving a crucial figure in the Hornets' escape from relegation to the third tier in 1991, which would have been disastrous for a club that wasn't far off being English champions during the mid-80s. Liverpool then signed him as a long-term replacement for another overly charismatic goalkeeper in Bruce Grobbelaar, he of the 'spaghetti legs' in the 1984 European Cup final penalty shoot-out. James served as backup to Mike Hooper in his first season at Anfield before taking over as number one at the start of the 1993/94 campaign, but a horrendous first dozen games in goal saw the ageing Grobbelaar brought back into the line of fire.
An injury to the Zimbabwean later that season was the break that James' ailing Liverpool career needed. Upon being restored as first choice keeper, the Englishman started every single first team game for just over four years, a sequence spanning 213 matches. While capable of stellar performances and spectacular saves, he was just as likely to cost Liverpool points with elementary mistakes, especially on high balls into the penalty area. James was panned for his neon lights lifestyle, all the more so given his erratic on-field performances, and he was labelled 'Calamity James' due to his habitual blunders. Incredibly, he admitted to indulging in all-night computer game binges and used that as an excuse for lapses in concentration during matches. A Christmas cracker joke doing the rounds in the mid-90s was "What's the difference between Jesus and David James? Jesus saves."
For all the flak he copped, though, James was supremely confident and was Liverpool's undisputed first choice keeper for the bulk of the 1990s. It wasn't until February 1998 that he was displaced by Brad Friedel, who ended up being jettisoned all too soon by the Merseysiders. James regained his place in the first XI for the 1998/99 campaign, but he and Liverpool had a miserable season, with the Reds languishing in seventh place.
In the summer of 1999, after seven years at Anfield, he moved on to Aston Villa, taking over from the Manchester United-bound Mark Bosnich. He helped the Villans to reach the 2000 FA Cup final, where his error led to Chelsea's winning goal. It was the second time that James was on the losing side in the fixture, having been in the Liverpool side that lost to Man United four years earlier. He spent two seasons at Villa before signing for West Ham in 2001, but his Hammers debut was delayed for four months due to a serious knee injury.
The Londoners were relegated in James' second season at the club, although he stayed with them in the second tier for another half a season before joining Manchester City in January 2004. During his time at the City of Manchester Stadium (this was before Etihad's sponsorship deal), the experience keeper earned a reputation as a reliable penalty saver and he was involved in a bizarre episode on the final day of the 2004/05 campaign, when City manager Stuart Pearce deployed him as a striker for the final six minutes of their 1-1 draw with Middlesbrough. James even had an outfield shirt with number 1 on the back for the stunt, something which will never be repeated as the Premier League swiftly forbade goalkeepers from appearing outfield afterwards.
The demise of his marriage in 2005 saw him seek a move closer to London, where his children lived, and he ventured southward to Portsmouth in August 2006. His career was resurrected at Fratton Park, where he gave his most consistent performances and finally came good in an FA Cup final, keeping a clean sheet as Pompey beat Cardiff in the 2008 decider, eight years after James last played in the fixture at Wembley's previous incarnation. He became the Premier League all-time record appearance maker in February 2009, reaching 536 games against former club Manchester City. His fine form at Portsmouth saw him given a second lease of life as England's first choice, a chance that seemed to have vanished after less than stellar showings at Euro 2004. At the age of 39, he finally appeared at a World Cup, 13 years after his international debut, and no player in World Cup history has made their tournament debut at a more senior age.
After featuring in each of the first 18 Premier League seasons, he dropped down to the second tier for 2010/11 when signing for Bristol City, surpassing the 900-game mark for his career and playing into his 40s during two years at Ashton Gate. He then had one season with Bournemouth before moving to Icelandic club IBV in April 2013 at the age of 42 in a player-coach capacity at greatly reduced wages. A year later, he took up a similar role with Kerala Blasters in India. The 2014 season was his last as a player, his professional career spanning 25 years, and he returned to the Indian club at the start of this year in his first full managerial job.
James had his share of troubles during his playing days, such as the aforementioned computer game binges, the break-up of his marriage and bankruptcy in 2014, along with a catalogue of amateurish errors. However, you don't play for so long at the highest level of the sport without having something about you, and while many other goalkeepers might have buckled indefinitely after such a career, James never struggled for confidence and the assured performances of his veteran years enabled his career to be viewed upon with justifiable pride.