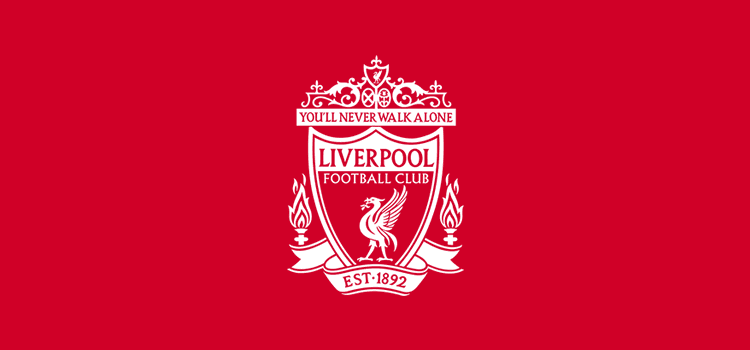 Situated in the press box within the Etihad's main stand, Oliver Miller offers his view on Liverpool's Champions League match against Manchester City.
The intent was evident. When UEFA delegates handed out the teamsheets an hour or so before kickoff it was clear – in terms of personnel, at least – for all to see. A lineup of naked attacking intent was what Pep Guardiola had served – three defenders and half-a-dozen playmakers. If Manchester City were going out of this competition, then they were going out blazing. The fiery aspect of City's starting XI was an embodiment of their manager, who was a bundle of fury throughout the first half – emitting all the wrong messages to his players by losing it with the officials at half-time.
The nervous energy was palpable around the Etihad. If City conceded, they could forget it. Although most City fans wouldn't admit that they cherish the Champions League, there is no doubt that it is where true greatness is established and they realise that. The players on the pitch – although direct and fervent in attack – weren't clinical in front of goal, wasting well-worked opportunities. Nerves? Perhaps.
It wasn't just on the pitch or the touchline that the edgy feeling was exhibited – at one stage a scuffle broke out in the Tunnel Club. This is the prestigious area of the main stand where tickets cost around £2000 and come complete with hospitality and a look into the player's tunnel. The few Liverpool fans that were in this section as guests were greeted with a ferocious backlash from nearby City fans when they celebrated. Whilst there are questions whether such a neutral zone can exist in today's febrile football world, it is disappointing that such scuffles can occur there of all places.
Amidst all this furore and commotion there was one man as calm as if he was standing at an easel painting a country landscape with the whistling of birds in his ears and using nothing but the finest of paints. Jurgen Klopp had set up his side as he always does – with belief in their own ability and a confidence to win. Whilst Guardiola was self-combusting, Klopp emitted a positivity and a serenity that spread across his 11 brushes to form a winning picture. So, football betting on Liverpool to get through this game felt good.
In the face of constant City pressure, which simply did not relent for one moment, Liverpool stood strong and defended like their lives depended on it. Georginio Wijnaldum – placed at the vital position of deep central midfield – marshalled exceptionally. Stand-in captain James Milner ordered the troops whilst Virgil Van Dijk and Dejan Lovren protected Loris Karius' goal as if it were the crown jewels.
It was coming from the left, from the right and straight through the centre but the defence was adept – both young full-backs impressed once again when under such stress. Concentration was the key – in such situations, mentality often plays a bigger role than physicality. Then once their opponents were spent and a weakening of the knees could be sensed, Klopp ordered them to attack more. Mohamed Salah – who's first-half touches could be counted on one hand – and Sadio Mane came into their own. The key moments were won by Liverpool. There was to be no great escape.
Trailing 3-0 from the first-leg, City got the start they craved. When Karius threw the ball out to Van Dijk, Raheem Sterling hounded the Liverpool centre-back, catching him lightly and the Dutchman hesitated, expecting a whistle that never came. Sterling saw blood and pressed him again. Van Dijk – falling off balance – finally released the ball downfield and stumbled over. He failed to play to the whistle, Mateu Lahoz saw nothing untoward, and City countered devastatingly.
Bernardo Silva cut out Van Dijk's ball and Fernandinho passed with perfect weight to release Sterling. City's No7 – relishing the freedom granted to him by Guardiola's set-up – instantly flew down the inside-right corridor to latch onto Fernandinho's pass. City were too swift, too hungry. Sterling laid off Gabriel Jesus and the City forward – watching Sterling's delivery like a hawk-shaped his body to meet it and guide the ball, at pace, from 12-yards between Karius and his left-post. Jesus immediately grabbed the ball and raced back to the halfway line.
City believed. Their fans believed. The intense noise – that was only present for the five minutes prior to kickoff – returned. Every City touch was greeted with a cheer. Every Liverpool touch – the few before the break – jeered. Kevin De Bruyne, Sterling and Sane were up for it. The ball boys were also – constantly recycling the ball for City to maintain the momentum.
City almost seized a second – Bernardo Silva's shot skimmed off Lovren's head and bounced back off the post. The home fans at the Etihad were up and down like a Jack in the Box. Then – when his side needed him to remain calm and serene – Guardiola had a meltdown. Karius punched out De Bruyne's ball in, it hit Milner and fell back goalwards and Sane turned it in. Mateu Lohoz – and his band of many assistants – clearly did not see Milner's touch and ruled the goal out. Guardiola's fuse started burning. And quite possibly on that moment did the match turn.
Just before the break, Alex Oxlade-Chamberlain almost equalised, but Guardiola had thoughts only for the referee. He stormed onto the pitch to point out to Mateu Lahoz the error of his ways. Soon enough there was a full on Spanish fiesta as Mikel Arteta joined the gathering. But enough had been seen and heard resulting in Guardiola being sent to the stands.
The City manager's mood darkened further 11 minutes into the second half. Oxlade-Chamberlain and Salah combined; Sadio Mane ran into the box and manufactured himself some space before playing the ball across to Salah. There had been so much doubt over whether the Egyptian would start – given his hamstring problem – and he was virtually non-existent for almost an hour, but when his time came, he delivered, lifting the ball into the net as Nicolas Otamendi went to ground foolishly.
The crowd fell flat. The hope died. Only a corner of the Etihad was jumping, the rest collectively drew a deep sigh. City changes were ordered from on high – Sergio Aguero came on for David Silva whilst Ilkay Gundogan replaced Bernardo Silva. But the only change was to the scoreline and when Otamendi's clearance was cut out by Firmino, the Brazilian arrowed in and placed his shot past Ederson. The job was complete with added verve.
Guardiola held his head in his hands. Klopp punched the air. Hugging his players he walked over to the travelling away support. A chorus of 'Allez, Allez, Allez' followed – the players stood to stare at the scousers singing loud and proud. It was a special moment; surely what football is all about. Then the warriors, tired and slightly limp, wandered back over towards the tunnel. Klopp shared a joke with Van Dijk and Wijanldum, all three of them with beaming smiles. Klopp pointed up towards the sky, the others raised their heads. On an evening where Liverpool reached the semi-finals of the Champions League for the first time in a decade, there was no blue moon but rather a golden sky. The storm they had faced had certainly been worth it.