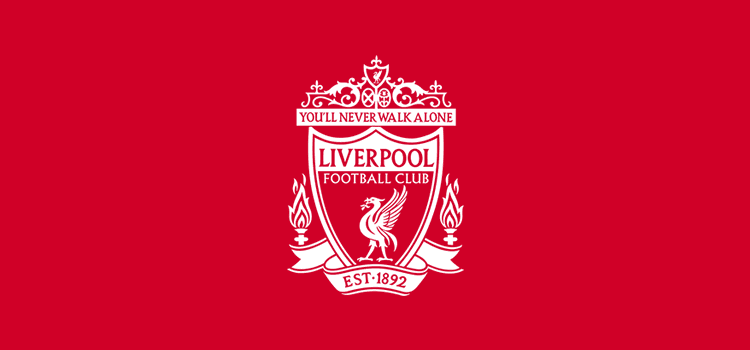 Situated on the broadcasting gantry within Anfield's main stand, Oliver Miller offers his view on Liverpool's Premier League match against Bournemouth.
In the pre-match build-up to this match, Liverpool manager Jurgen Klopp hinted that his team must remain 'angry' and fight to earn a place in the top four and consequently the Champions League next season. "Beating Bournemouth is as big as anything else [at the moment]" Klopp remarked. He demanded that his players show 'hunger and greed' to secure a consecutive top-four finish in nine years.
However, with the Grand National coming to a climax a mere five miles away, it was clear early on that there was to be no need of a photo finish at Anfield. In fact, there was little need for greed or anger as Liverpool were gifted an easy time of it, a goal within the first 10 minutes – the result was never in doubt.
"It was enjoyable but I think because we made it that way for ourselves," Alex Oxlade-Chamberlain told reporters after the match. With a fine spring sunset slowly descending Anfield into darkness, it was more of a stroll in the park than anything else for the hosts. There was more possession and space in forward areas than you could wave a stick at. Mohamed Salah had to wait 68 minutes for his, now almost scheduled, goal. He had chances beforehand to score his 40th goal of the season but an unusual and exquisite headed finish meant that he maintained his record of scoring at Anfield since Boxing Day.
Klopp was quick to highlight that maybe Salah's search – with the help of his teammates – for another record breaking goal took slightly from his side's performance as a whole. "The boys were searching for Mo a bit too much but it is a win-win situation," said Klopp. "We need him to want to score. Sometimes you have to pass and it is obvious. He is not distracted by the golden boot. He wants to be successful and if he gets it we are successful." Bournemouth, like so many other visitors to Anfield this season, can be forgiven for thinking they were on Merseyside merely to have a front row seat to the Mo Show.
In a game that featured three goals, it was the midfield for Liverpool that really shone. Oxlade-Chamberlain, in particular, was full of ambition whether it be creating opportunities for his teammates or taking on a difficult strike from distance. The relationship between Jordan Henderson, Georginio Wijnaldum and Oxlade-Chamberlain is increasingly apparent. It is arguably just as – or given the manner in which Klopp commands his side to play and thus the responsibility placed on those in the middle, even more – important as that of the front three. Given that James Milner – as he did on this occasion with fifteen minutes to play – can come on and perform a sturdy yet fruitful role across the midfield, then the personnel is certainly there.
With confidence running through their veins and a trip to Rome on the horizon – with realistic ambitions of one to Kyiv to come – Liverpool started fast. Salah with the first chance within three minutes – he was off target from close range after being picked out by the first in a catalogue of fine deliveries by Trent Alexander-Arnold. The Liverpool right back impressed throughout – "I think we have all seen him grow," Klopp said, well the Anfield faithful certainly have and the prospect of having him and Andrew Robertson in the full-back positions in the years to come is certainly some prospect.
Salah's chance continued to rack-up; a couple of tame shots at Asmir Begovic and over the crossbar and he miss-controlled what would have been the pass of the season from Sadio Mane when through. Despite such unusual waywardness, Bournemouth defenders Steve Cook, Nathan Ake and Simon Francis were up against a fervent Liverpool attack. Last ditch tackles and interceptions were the order of the day, especially as the midfielders in front of them could not maintain possession for more than a few seconds.
The breakthrough for the home side came on seven minutes. There is no doubt that Mane has been lacking a certain something for large parts of this season but of late – at the Etihad and here on Saturday especially – his performances have returned back to the heights of last season. A fine dribble and assist in midweek was followed by his 17th goal of the season against the Cherries. Jordan Henderson – recalled after suspension – provided the cross, Begovic was unable to clasp the striker's header and Mane pounced on the rebound.
Despite the early setback, Eddie Howe's side tried to stand tall and repel the continuous Liverpool attacks. There were chances for the hosts to take a more substantial lead into the half-time interval but wasted opportunities said otherwise. The fact that Bournemouth didn't wilt under the pressure should be commended – the continual insistence to bring the ball out from the back, Begovic to Ake to Lewis Cook, was set in stone.
However, apart from Lewis Cook, Bournemouth's players further up the pitch were unable to have much influence on the proceedings. Jermaine Defoe – who usually is as lively as ever when he comes to Anfield – was dis-attached from his team throughout. Jordan Ibe barely had a touch. Loris Karius was afforded the luxury of listening to the closing stages of the Grand National on his DAB radio leaning on his goalpost whilst watching the Liverpool sunset.
Mo Mania took hold again shortly after the hour mark. It was clear that Howe had urged is wing-backs to push further forward during half-time, leaving an enticing three-on-three battle in front of the Kop. Salah drifted into the Bournemouth area, so did a lovely deft cross from the boot of Alexander-Arnold. The Egyptian spun and pirouetted in the air, whilst at the same time applying the right amount of power and precision to get the ball above and beyond the onrushing 6ft 5in frame of Begovic. The goal was remarkable. His most difficult chance of the match was the one which he managed to convert.
Bournemouth loosened up a bit with 20 minutes left to play. Karius had to make a stop from Dan Gosling but Liverpool were never seriously threatened. Firmino could have made it 3-0 but then did a minute later – he missed one good chance through over-elaborate play a couple of yards from goal, trying to manufacture the perfect scenario to score, but he made amends when he buried the next one.
Another three points came with another goal for each of the attacking trio and another clean sheet. On Liverpool's improved defensive record, Klopp said: "It's good. It felt like this. I really don't count clean sheets but it felt like [we have been keeping clean sheets]. The development is really good as a side, as a team. All together it gives the boys confidence and helps massively." The relationship now budding between the back four and goalkeeper has certainly played its part in the Champions League in recent weeks and it will be no doubt vital against a tough Roma side where a 0-0 scoreline at Anfield is a good result.
Praise for Liverpool also came from the away dugout after the match. "Full credit to Liverpool," Howe said, "They have really improved and grown as a team. We struggled to live with their pace, energy and intensity. Their front three are outstanding players with mobility and pace, but the midfield three did really well, too." In a week dominated by Champions League talk, Liverpool took another step to putting qualification for next season's competition to bed.