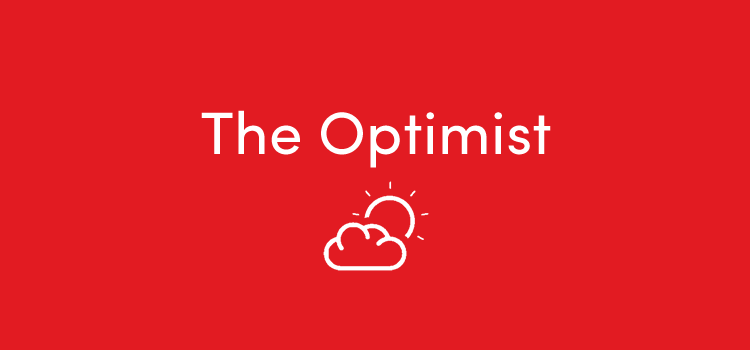 What a week. This was one of those pivotal weeks that happens only once a season. It was the type of week that could make or break a season. The type of week where everything falls into place or falls apart. This could have been a disaster for Liverpool. Crystal Palace away on Saturday in the Premier League. Manchester City at home on Wednesday in the Champions League quarter-final, first leg. It could have been real trouble come Thursday if we'd have lost these games, or even just one of them. Ask yourself this question now – did you doubt us?
Did you believe we would come away from these two games with two wins? Because I know I didn't. I was dreading the Palace game in particular and I know I wasn't the only one. Why Palace and not City? Because it's the most Liverpool thing ever to get beat by Palace and defeat Manchester City. Because Crystal Palace are the antithesis of everything we stand for. Because of Roy Hodgson, Martin Kelly, Mamadou Sakho and Christian Benteke. Because we usually lose stupid, shitty games against stupid, shitty teams we should be beating.
But then I had to reign myself and remind myself of something. It's a drum I have been banging to you lot for a while now and I hope that, after these games at least, you are starting to believe me. The message is this: This is a different Liverpool. This a Liverpool with a backbone. This is a Liverpool which has learnt how to deal with certain situations. This is a Liverpool which does not know when it is beaten. This Liverpool are independent and work things out on their own.
If you ever needed a greater example of this then the game against Crystal Palace on Saturday afternoon was all you needed to watch. 1-0 down at half time, being contained, on a Saturday dinnertime kick off, after an international break, against a bastard of Roy Hodgson side. This is usually all the ingredients of a 2-0 Liverpool loss. Not this time though. We blitzed them early in the second half. They couldn't live with the pace and the width. Alexander-Arnold and Robertson were completely nullified in the first half. After the break they came forward and made the Palace wide players mark them. No longer was Trent being taken the piss out of by Zaha, with was now Zaha who was being embarrassed.
We deserved our goal and came from the width. But then the game started to get away from us again. What should we have done in this situation? Should have carried on attacking regardless of the fact that Palace were picking us off easily and controlling the midfield? No, because that is asinine. Instead, we did the right thing. We sat back and asked them to come onto us. After all, it is THEY who are bottom of the table and in much more need of the points that us. Why bang our heads against a brick wall? We began to pick them off. We began to ask them questions. We began to counter them. And it worked perfectly. 1-0 down at half time. Final score – Crystal Palace 1-2 Liverpool. A dogged, horrible, undeserved win, but a win nonetheless. The type of win champions are made of. Maybe not this season. Not yet…
There was no time to over-analyse and dwell on the negatives of scrappy win though. There was a Champions League quarter-final to be played.
For me, beating Manchester City at Anfield was never in doubt. They haven't won at away to us in fifteen years and it looks like Klopp has the measure of Guardiola. Yes, were beaten 5-0 at the Etihad in September, but look at the whole game. We were arguably the better team before Sadio Mane was sent off. It was only then that City ran riot. Plus, Benjamin Mendy was exceptional for them that day and he hasn't played since. This isn't the same City that hammered us 5-0 in September and we aren't the same team.
Manchester City simply don't know what to do with us. Guardiola looks like he has tried everything now. Even in this game he started Aymeric Laporte at left-back, hoping the centre half's natural inclination to defend would negate Mo Salah. He thought he would play central midfielder Ilkay Gundogan in front of him as an insurance policy. Salah scored within eleven minutes. Gameplan out the window. He thought he'd play De Bruyne in a deeper role, so he could get on the ball and pull the strings. Milner and Henderson crowded De Bruyne out of the game. He gives the ball away and Liverpool score two more from poor touches from him and Fernandinho. 3-0 down at half-time.
That wasn't surprising to me. What ensued was.
The predictable onslaught from Manchester City. The dread filled everyone's chests. I felt that stress build everytime the ball came into our box. I felt it build whenever Leroy Sane ran at Trent. The Liverpool defenders didn't though. They looked uncomfortable for the first fifteen minutes, which was to be expected. After the hour mark that wasn't the case anymore. Trent didn't look rattled all night. Against one of the best wingers in Europe this season, at the age of 19 years-old, in probably the biggest game of his career so far, the lad didn't look out of place. City had clearly targeted him as a weakness and the lad fucking revelled in it. He showed passion, desire but, above all else, maturity. The occasion didn't get to him and neither did Sane. This is a special youngster. This is a future England international and, in my opinion, a future Liverpool captain.
The onslaught continued but the calmness prevailed. At no point did we look troubled. City began to panic and they looked like they were running out of ideas. We showed something we haven't showed all season. We looked like we were enjoying ourselves. Us, defending, and liking it. It was fucking beautiful. It was boss. To see the opposition for once going through what we have been through many times before was one of those moments when you realise you have completed a full 180 degree turn.
The end of this game signified the end of this week, one of the two most important so far in our season. The second of the two comes next week. We go to Goodison on Saturday and The Etihad for the second leg on Tuesday. We aren't out of the woods yet. We are not in a position to be resting Mo Salah right now. We need our big players to step up for at least two more games. Everton should be shitting themselves. As for City – if you think the scenes at Anfield were extraordinary on Wednesday night, then imagine if we get through to the semi-final.