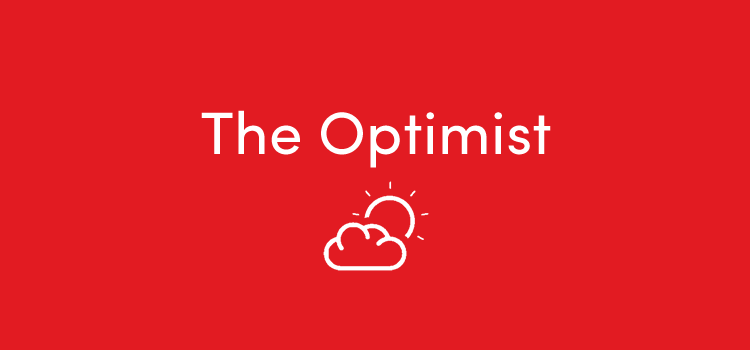 How long have I been beating this drum lads? Seriously, I think I've been saying that this Liverpool side has been on the verge of something special for about five or six months now. And I knew it was something very special, I just couldn't put my finger on what. I didn't want to make any wild claims and the title was gone months ago, so that was pretty much out of the question as was The F.A Cup. That only left one trophy really and I didn't want to be that guy who makes mad claims.
It was always in the back of my mind though as I'm sure it was in everyone's minds. I didn't want to admit it though. I didn't want to say we could do it and then go out in the quarter-final to Manchester City. That would have been embarrassing. So, I kept it to myself and remained vague. But now it's happening. There's no point in denying it anymore, there's no point in trying to be modest. This is that something special. This is how this team will arrive on the world stage. There is a possibility, a distinct possibility, that Liverpool Football Club will win the 2017/18 UEFA Champions League.
We prepared for it over the weekend. A "weakened" side was put out against Everton but to call them that was an insult. Danny Ings is coming back from a serious injury but is a handful for anyone on his day. Dominic Solanke might be a young kid but has won the under-20 World Cup last summer. Nathaniel Clyne is another recovery from a long-term injury but was our stating right-back last season. It may not have been the first choice starting XI but it certainly was weak by any stretch of the imagination.
They proved it too. They were the better side for the first half and were unlucky not to be ahead through Solanke. This lad is going to be a player when he develops. He causes problems and his hold up play is a good option off the bench. Once he learns not to spurn the type of chance he did on Saturday then he who knows just how good he could be.
Once the second half kicked off though it became a slightly different game. Ragnar Klavan had dealt well with Theo Walcott for eighty minutes but then he couldn't get near him. Walcott started to get in behind and we were lucky to escape with a point after Everton couldn't convert two massive chances. It was a weird derby all round though. Everton fans are now apathetic towards their club and we had our minds on other things. No one was really concentrated on this game and everybody seemed to just want to get through unscathed. It made for a boring game really but one which the aim was achieved – we did get through without an issue. Now we could focus on the big one.
Two minutes in. On goal down. It looked like game over. City could have went three or four up in that first half. They over-ran us in midfield and we had no answer to them. We sacrificed two bodies in the middle of the park to accommodate Mo Salah and Sadio Mane. On any other day that would have been acceptable. Not for forty five minutes at the Etihad though. City always had a man spare and were attacking in waves. We rode out luck when City had a goal disallowed for offside that probably should have stood, and when Bernardo Silva's long rang drive was flicked onto the post by Dejan Lovren's hair. Thank the lord for that beautiful, Croatian combover!
At the end of that half though something happened. We had our first real chance of the game. Mo Salah and Alex Oxlade-Chamberlain played a lovely one-two, and the latter rounded the goalkeeper before shanking his shot into the stand. It was a half chance given the angle Oxlade-Chamberlain was at when he shot but it was huge for our confidence. We stopped giving the opposition too much respect and started to realise that they needed to chase us and it wasn't the other way around.
When the second half began we set up accordingly. We began to make City chase in midfield and were finding gaps. We didn't actually need to score, we just needed to hold out and stay calm. That's what we did and we were able make City panic. Then mistakes crept in and then we scored.
That finish though. That summed up Mo Salah perfectly. No fear, no worry, no lack of composure. Just a need to score a goal and win a tie. That reeked of class. We weren't done though. City knew the game was up and we knew they were there for the taking. Bobby Firmino's goal sealed the tie and won the game. Winning the tie was obviously, but winning the tie was brilliant in itself. Coming from behind at the home of the champions to win the game is something only one other team has done this season.
The fact of the matter is that we – the fans and the players – rattled City so bad in the first leg of this tie that we battered them at Anfield last week, they crumbled at home to Manchester United on Saturday, and they lost their heads in the second half here. Manchester City are scared of Liverpool and so they should be.
There is nothing for this Liverpool side to be scared of though. We've marched into the semi-finals of the Champions League now and, at the time of writing, Roma are definitely through while Real Madrid and Bayern Munich are on the verge of qualification. Bring them all on. Even if we don't go through to the final then we have done ourselves no shame in going out to any of those three teams. The reality is though that none of those side will want to face us, especially at Anfield. We put the fear of god into Manchester City and they will all be aware of that. The world have now sat up and taken notice of this glorious, uninhibited, mad Liverpool team. They are on the verge of something really special here and now I know what is. We are going to win the Champions League.